New Zealand's largest river, the Waikato, is mainly fed by waters from the melting of the Mangatoetoenui glacier. The Huaykato River originates on the eastern slopes of the picturesque Ruapehu Mountain. The total length reaches 425 km. It flows through the Huicato region of the same name, which is located in the central part of the North Island.
The southernmost tributary of the river is the Upper Waikato. In the most beautiful place where the Uaikato River merges with another river, the Uaihonu River, the river is called the Tongariro. Further north, the river flows through the relatively small town of Turangi before flowing into crater lake Taupo, which is New Zealand's largest lake. The mouth of the river is the Tasman Sea.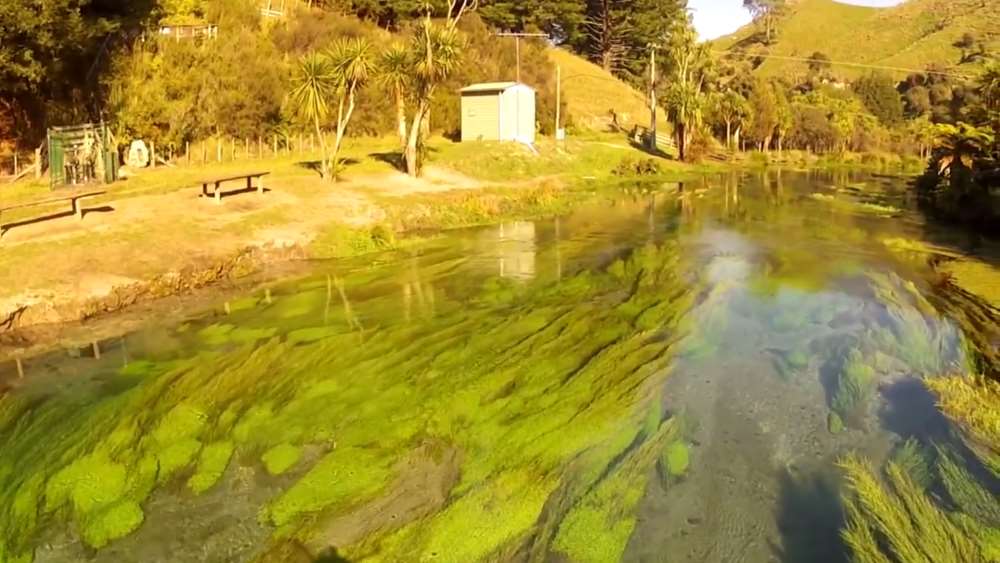 The largest river of the island state is very picturesque, because on its long way it flows through many lakes, such as: Taupo, Ohakuri, Atiamuri, Fakamaru, Maraetai, Uaipapa, Arapuni, Karapiro.
On the beautiful shores are the following towns: Caimbridge, Hamilton and Ngaruawahia, Huntley and Meremere, Mercer, Port Waikato.
It is noteworthy that the waters of the Ouicato have abundant scenic aquatic vegetation and many species of fish, including no less than 19 native fish species, 10 introduced fish species, and many invertebrates. Currently there is a commercial catch of fish, mainly eels.
Interestingly, the name of the Waikato River literally means "flowing water" in Maori.