The southeasternmost U.S. state, Florida is a land of numerous theme parks, a sea of oranges, endless beaches, and plenty of activities. The number of attractions in Florida that one wants to see is staggering. After all, each of them is unique and interesting in its own way.
Top 11 attractions in Florida
Florida is suitable for family vacations and for fun times with friends. Every year thousands of hunters come to Miami for a new experience.
Coral Castle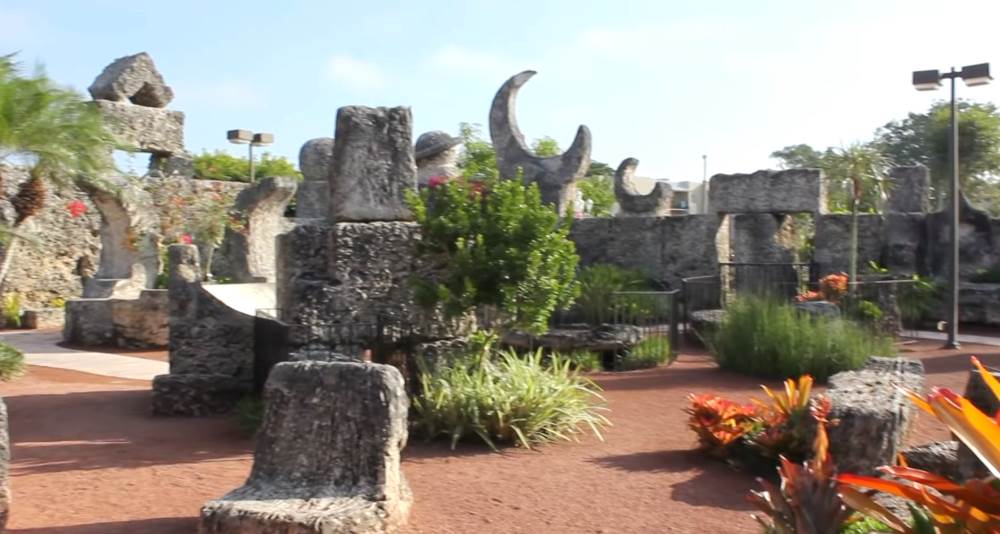 The main feature of the place is the fact that all the exhibits are made by one person without the help of outsiders, without special tools. The complex of megaliths, sculptures and statues is made of coral limestone. Sculptor Edward Lidskalnin chose Florida to relieve the progression of tuberculosis, but he was consumed by his desire to create. His poor health did not prevent him from creating an underground swimming pool, a two-story building, and incredible products.
Salvador Dali Museum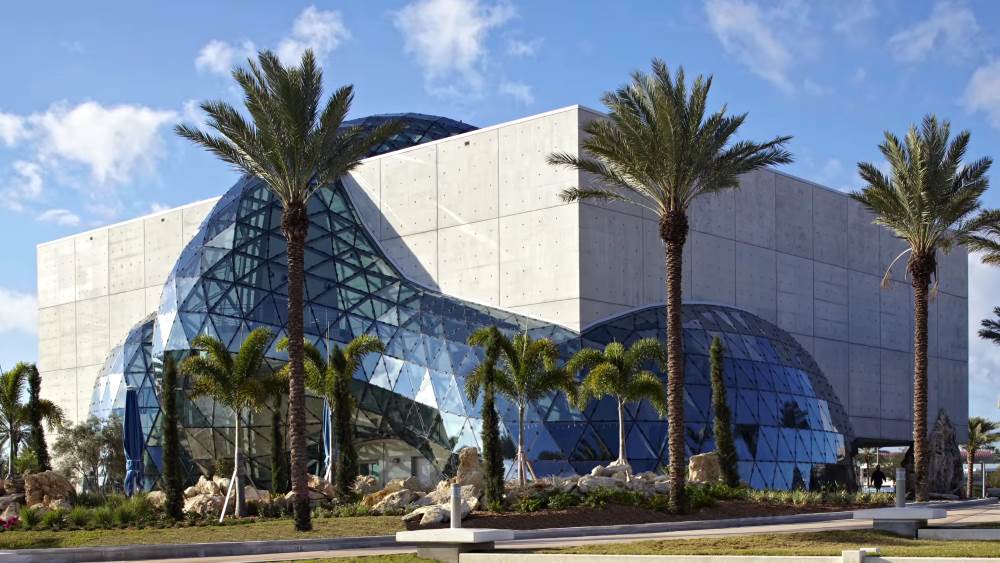 The museum building is attractive even in its appearance. The unusual architectural solution is a convex liquid mass with 900 windows. Transparent glass domes withstand frequent Florida winds and hurricanes. The walls are 45 cm thick. About a hundred drawings by Salvador Dali are placed on an area of 25,000. sq.m. Especially interesting is the metal spiral staircase, which seems to point to the sky. The museum has a store where you can buy copies of museum exhibits and various souvenirs.
Freedom Tower in Miami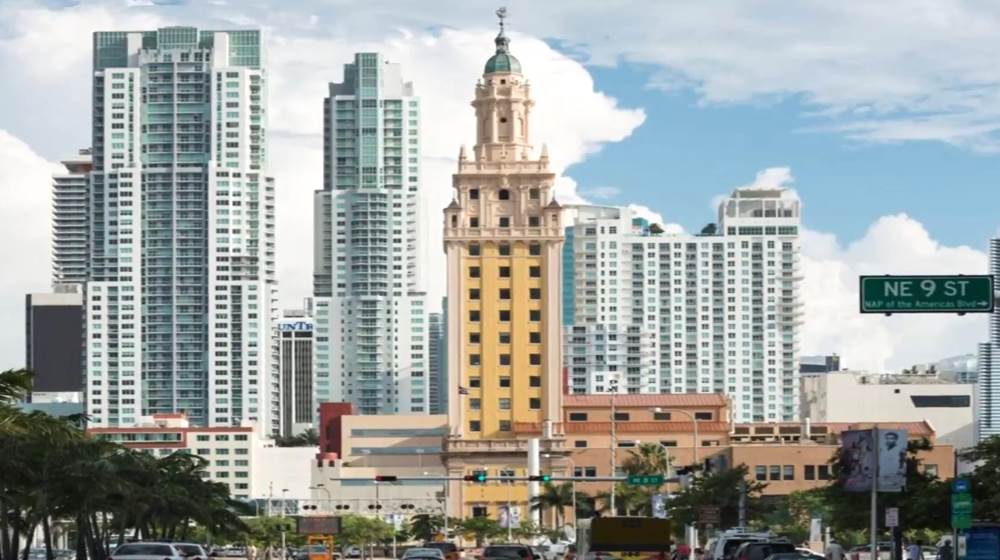 The 14-story Liberty Tower was built in 1925, but despite its age, it remains the most recognizable and unusual building in the city. In hard times, the tower became a symbol of freedom for Cubans. The dome of the tower is decorated with a decorative lighthouse at a height of 78 m. The elements of decoration of the building were borrowed from the Spanish Giralda Tower. Today there are art exhibitions, a library of Cuban literature, and the office of the National Cuban-American Foundation. Interestingly, admission to cultural events is free.
LIV Nightclub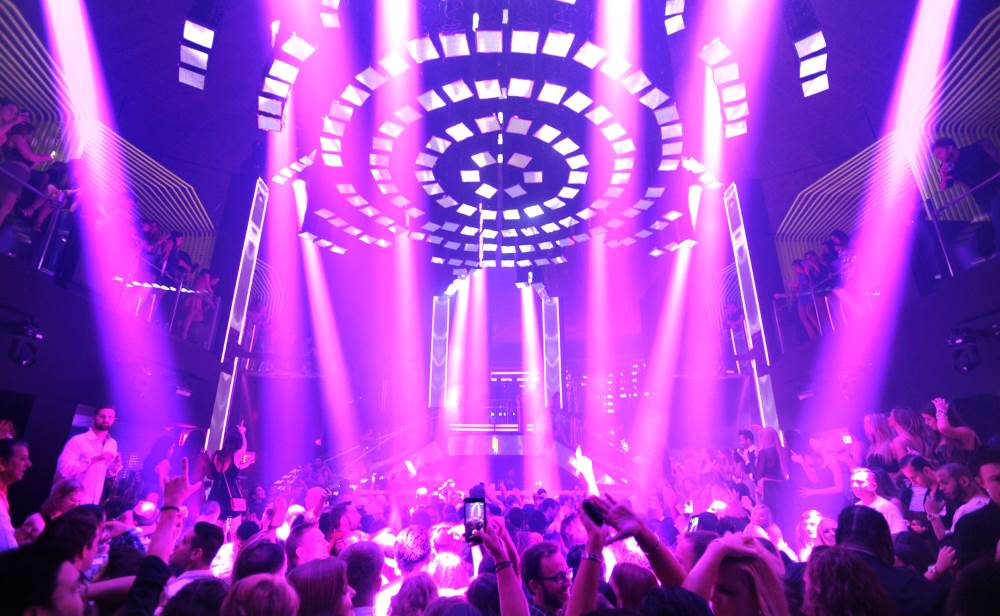 The most visited club in Miami, LIV, is located on the south coast of Florida. World famous DJs and performers come here, and you can see celebrities on the dance floor. The unrestrained fun in the club lasts all night long. LIV will especially appeal to those guests who love luxury and chic. The club is equipped with an elite VIP-zone and places for rocking dances.
Key West Cemetery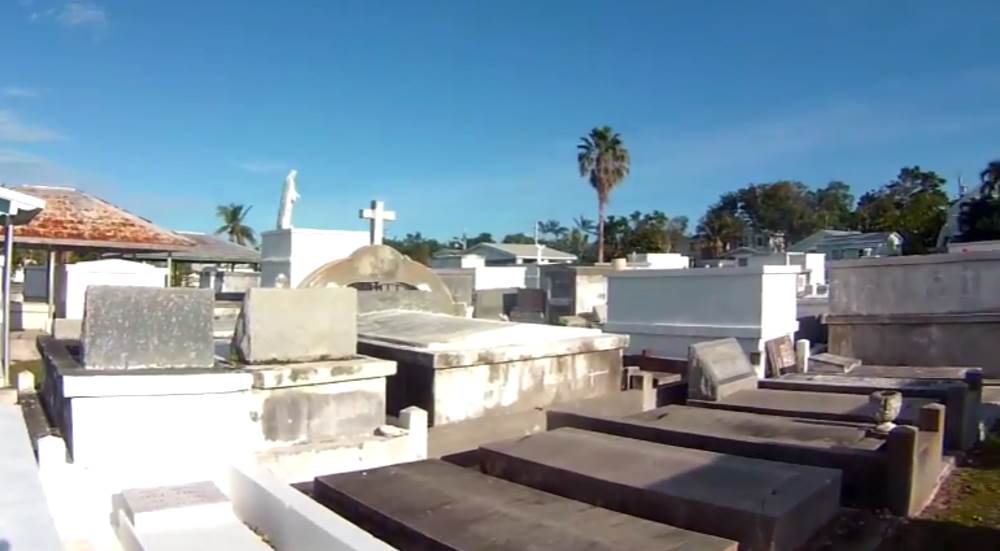 Even a sad place like a cemetery can become a landmark if it's in Florida. It is impossible to call it traditional even by American standards. Here you can often see the inscriptions: "Now he always knows where I am," "And you did not believe me that I'm not feeling well" and the like. Tombstones and monuments are not mournful at all. Tourists note that among the tombstones quietly move lizards, who are almost not afraid of tourists.
Las Olas Boulevard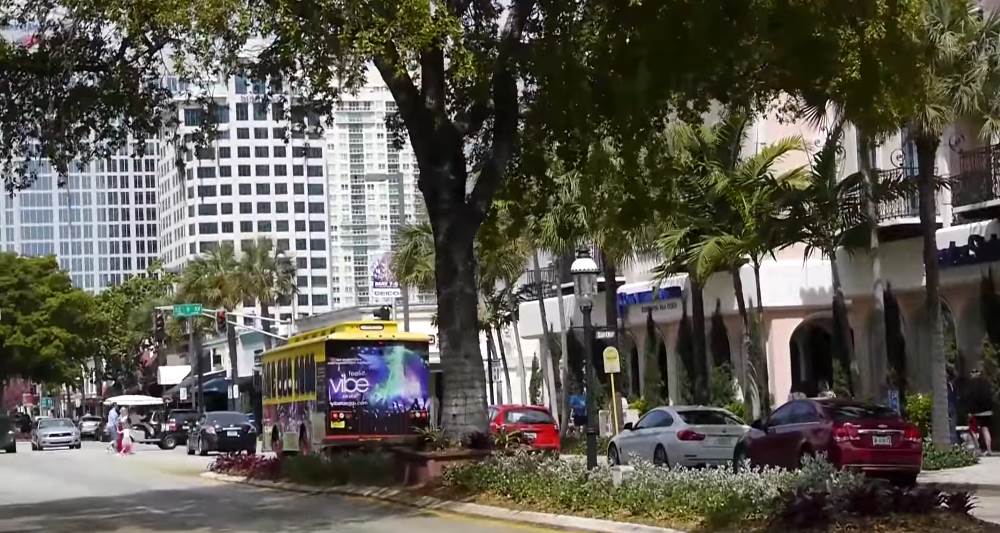 Las Olas is the main avenue of Fort Lauderdale. It attracts visitors to Florida to immerse themselves in the shopping experience. There are branches of global brand stores on every corner. The prices are very diverse. The Boulevard is surrounded on all sides by picturesque parks and beaches.
Everglades National Park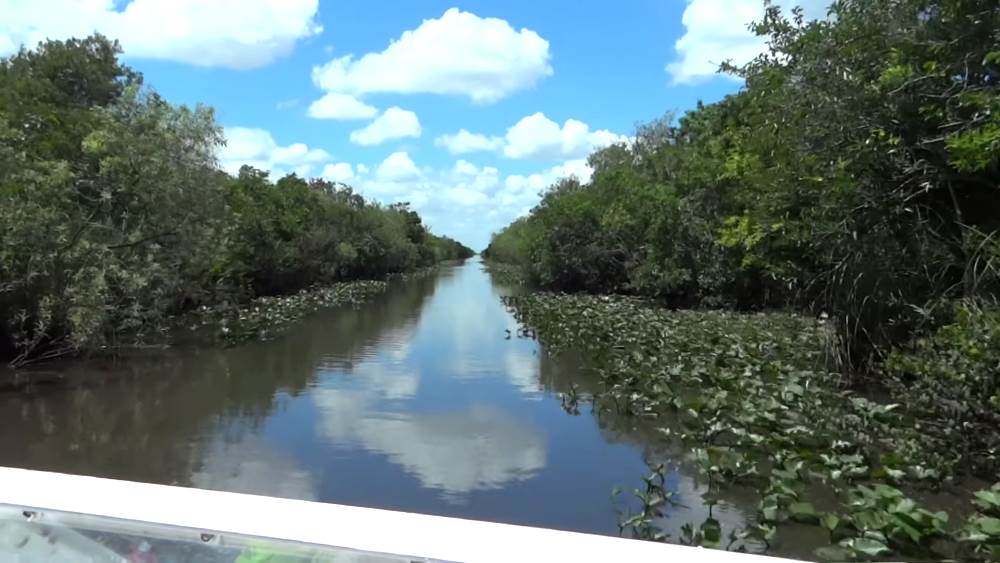 The park is on the list of the wonders of the world that are recommended to visit. It is famous for its swamps, where hundreds of crocodiles and alligators live. Tourists travel along the park's quiet rivers in boats and canoes with a guide. Among the reservoirs you can often find islands of land with pine trees. This place is worth a visit to see the diversity of birds and wildlife. What is interesting is that much of the park remains unexplored by man.
Castillo de San Marcos Fortress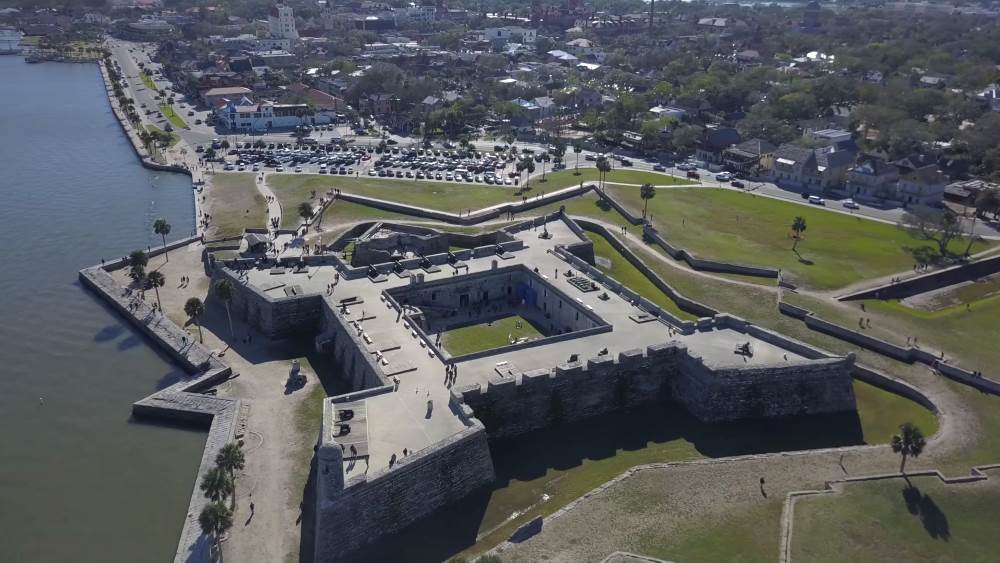 One of the oldest buildings in all of Florida is a fortress, shaped like a star. The landmark is located in the city of St. Augustine. Built in 1632 by the Spaniards, the building is now considered a national monument. The unusual shape of the fortress helped protect the inhabitants from attack from land and sea. There are still cannons on the grounds, a reminder of the difficult times of the state. Regular demonstrations of colonial weapons take place.
Kennedy Space Center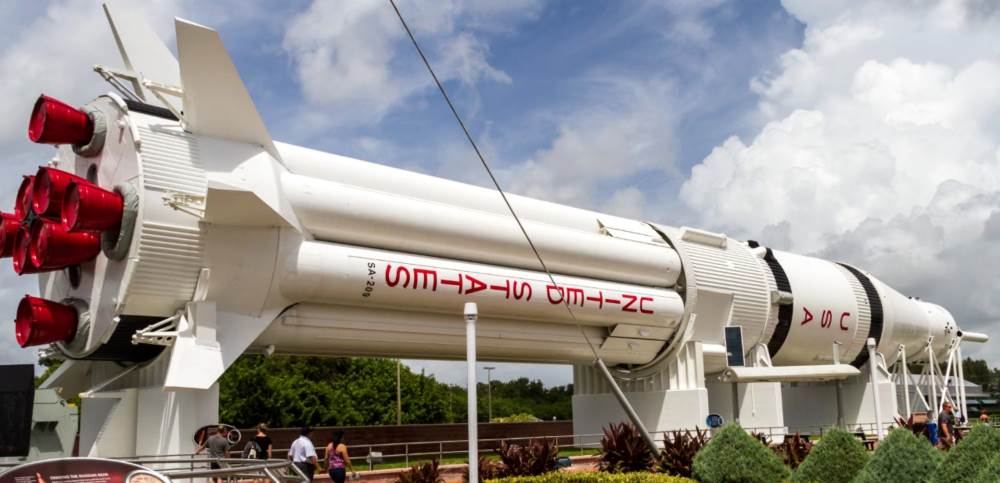 Authorities in Florida were able to combine business with pleasure by installing spaceports not far from entertainment centers and noisy beaches with nightclubs. They are open to tourists with a guide. You are not allowed to move on foot, only on the sightseeing bus. A large hall broadcasts films and multimedia exhibits about space.
Space rockets are regularly launched from the Kennedy Space Center, so you can catch an unforgettable spectacle and watch from afar. All visits are forbidden during this time. Famous rockets such as Apollo and Mercury were launched from the Kennedy Space Center.
Florida Keys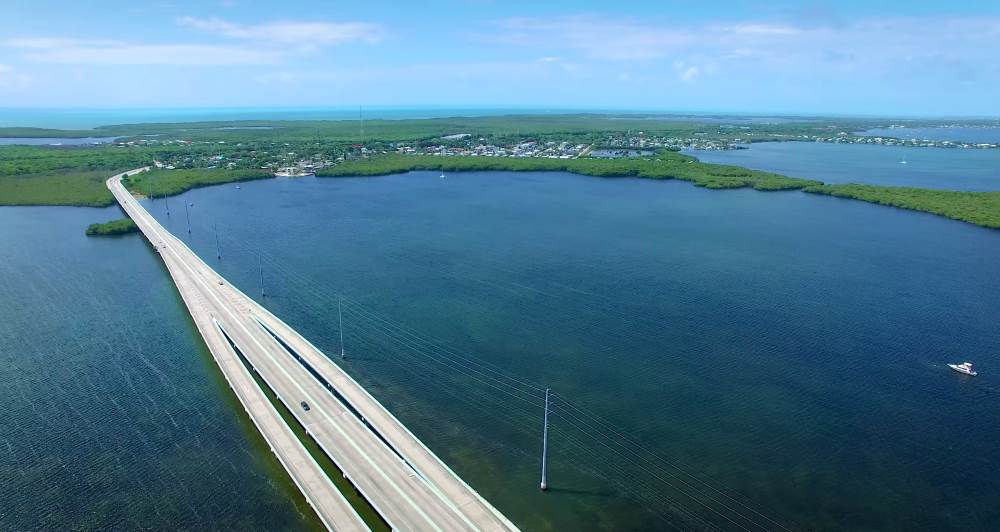 The Florida Keys archipelago stretches many kilometers east of the mainland. More than 70,000 residents inhabit this incredible beauty. The islands are connected by bridges and highways, so the journey through them will not be too difficult. The infrastructure of the archipelago is built on the tourism business. Travelers with different levels of income can stay here. Affluent tourists rent rooms in luxury hotels, wealthy villas and even entire islands.
Disney World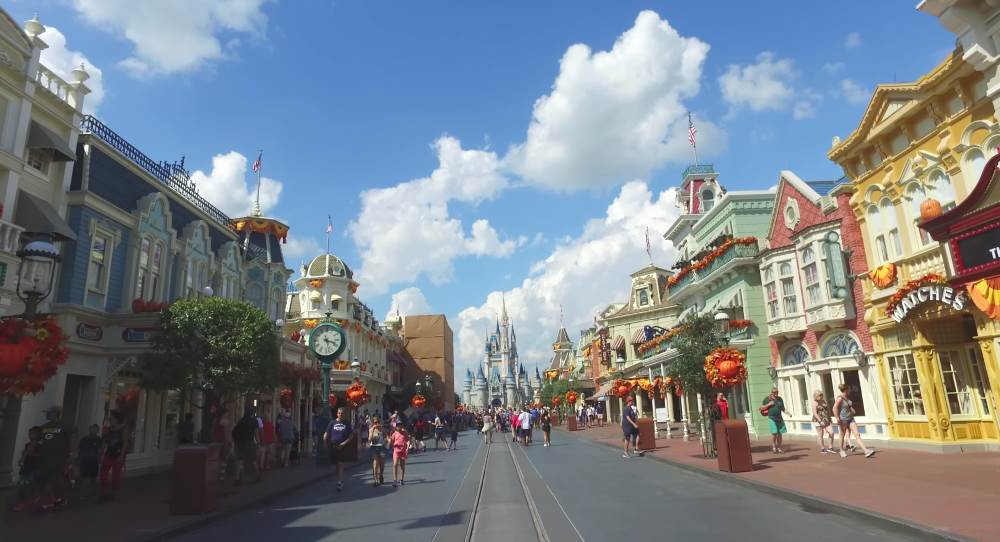 "Sunny" Florida is also known as Walt Disney World Vacation Center. Every year it is visited by 50 million people. adults and children. The 100-square-foot space is home to Cinderella Park, Magic Kingdom, Disney's Animal Kingdom, and Disney's famous Hollywood Studios. The number of Disney World employees is 66,000. Every night the entire area is treated with steam.
It is impossible to explore all the attractions of Florida in a short time. After your vacation, you'll want to come back here again to continue exploring all the hidden corners of this amazing place.
Video overview of sights in Florida
Florida sights on the map