Phu Quoc Island today is a very popular tourist destination, known for its fishing and snorkeling, it is 50 km from mainland Vietnam, with Cambodia much closer to the island from the north.
Phu Quoc Island is located in the Gulf of Thailand in the south of Vietnam, it is one of the Vietnamese provinces. There is also the city of Fukuok in Japan, so be careful when ordering tickets and various services, do not make a mistake.
Fukuoka Fishing Review
Vietnam is famous for the fish and seafood caught in its waters. On the menu of local restaurants you can see delicious dishes of barracuda, grouper, cobia, etc. But it is much more interesting to catch such fish yourself, i.e. to go fishing.
It is fishing and is famous for the island of Phu Quoc, fishing tours – the most famous entertainment on the island for tourists. For the islanders, fishing is a centuries-old way to feed their families. Fish and seafood are the main dishes of Vietnamese cuisine.
Amateur river fishing
The easiest way is to take a fishing rod and all the necessary fishing gear to Phu Quoc or rent them on the island. On the first day of vacation in Fukuoka to go to the nearby river and do there his favorite hobby – fishing.
The most popular method of fishing in Fukuoka is fishing on a fishing line with a hook. It is offered to tourists even during boat trips around the island. It only costs $17.
Never fish in rivers near local towns. Wastewater, local sewage, and garbage are discharged into them, causing a significant reduction in the quality of fish in the river. But you can fish from the pier and get a good catch of fish.
Many tourists go to the local port or fishing village and rent a boat for fishing. The rental price is low and the comfort of the boat also leaves much to be desired. But our native fishermen are used to adversity.
Professional saltwater fishing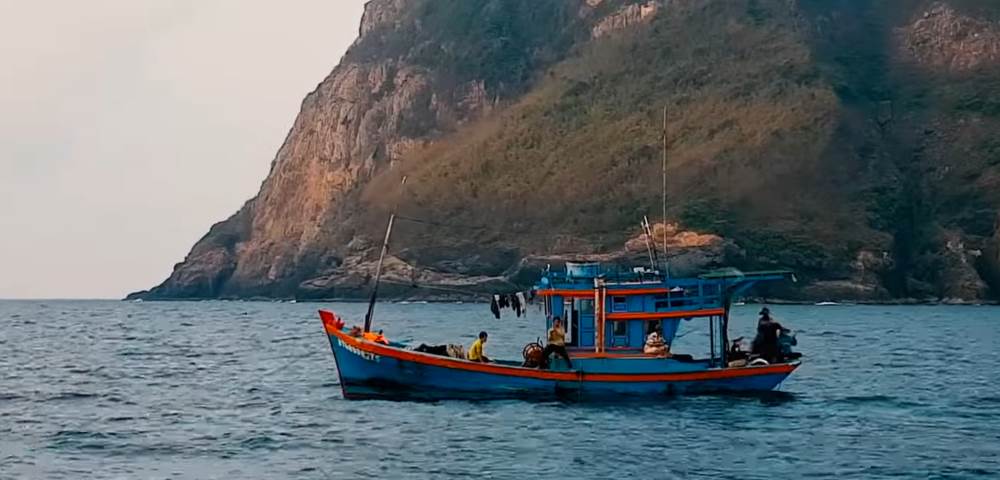 On the island you will be offered a tour of fishing for big fish, where decent comfort and a good catch will please you. But the cost of such a fishing tour corresponds to its professional level. But the value of the catch can be an order of magnitude higher.
One big fish caught is worth at least $50, and the total number of fish can be at least a dozen. You will have to switch to a Vietnamese fish diet or try to market your catch to local restaurants, fish market, etc.
Types of fishing
Night fishing. Tourists are extremely fond of catching squid at night. It's both a wonderful boat ride and perhaps a taste of the freshest squid meat. Renting a boat for a group of fishermen of several people costs about $140.
Day Fishing. The cost of the tour includes transfers from the hotel to the ship and back, boat rentals are about $200, plus rod and other tackle rentals. It is possible to hunt big fish with a harpoon, but there are long lines for such tours.
Morning live bait fishing. This is the most expensive fishing tour, costing about $350. This is the cost of renting a boat with 2-3 fishermen. You have to get up very early to go fishing, but at this time you can catch the best Vietnamese fish, biting on a live squid.
Snorkeling in Fukuoka
The island of Phu Quoc is famous for the magnificent underwater world around its shores. There is a huge variety of marine life, many unusual coral reefs, etc. This is why snorkeling and diving are so popular in Fukuoka. This is why snorkeling and diving are so popular in Fukuoka.
Approaching the seashore of the island, immediately want to snorkel and dive to the bottom, looking at its natural treasures. Immediately you can see the beautiful tropical fish, a variety of crabs, clams, a diverse world of coral, etc.
And you can go snorkeling at the shore, and 200 meters from it. To the south of Fukuoka in the Anthoi Archipelago you can see a stunning underwater world. Tourists leave rave reviews about snorkeling in and around Fukuoka.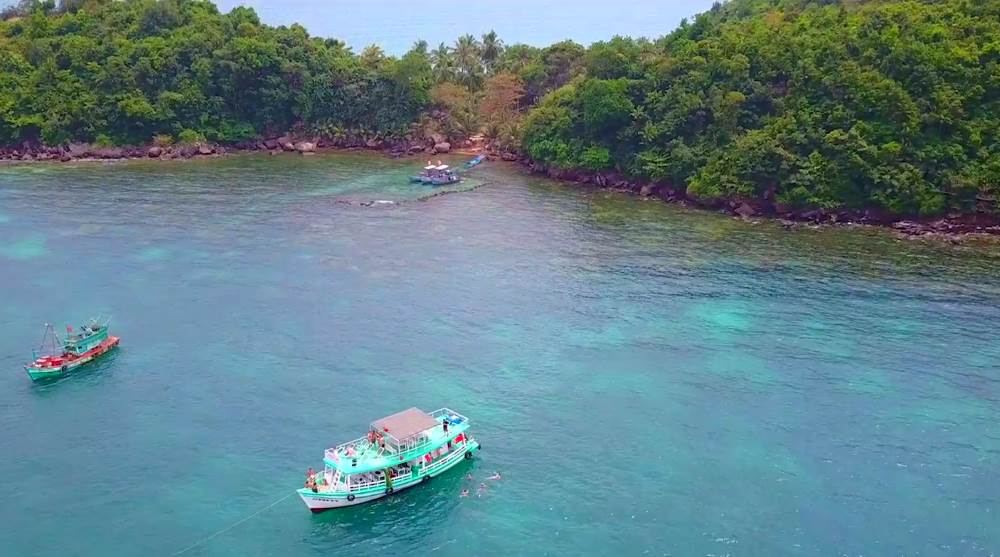 Fukuoka has many natural attractions – Turtle Island, Cape Angel, Gemini Rock, Bat Island, etc. Each has its own special marine topography and can be explored by snorkeling and snorkeling.
Near Fukuoka at different depths you will see unusual representatives of Asian tropical flora and fauna. It is important to remember that beginners should behave as carefully as possible, to swim at the very surface of the sea or in shallow water.
There are several pearl plantations in the sea near Fukuoka. It is extracted at depth from sea shells. Some tourist divers may be lucky enough to find their beautiful pearl.
How much do snorkeling tours cost
Today in Fukuoka there are many travel companies that offer vacationers a variety of tours, where you can do snorkeling. In their offices and websites you can learn in detail about the routes and features of these tours.
A tour of a large group of 30-40 people to the southern archipelago of Anthoi costs about $20-25.
A boat tour in a small group with a great lunch will cost $40-$45. It is possible to compose an individual route of the ship.
Snorkeling mask and snorkel can be brought with you or purchased in Fukuoka. This kit on the island costs about $20-30, enough for several vacations to closely explore the amazing marine world around Fukuoka.
If you are on vacation in Fukuoka, all your free time will devote exclusively to the local fishing and snorkeling, you will be very pleased with the rest of the vacation and will definitely want to return to these fabulous places again.