Elephants in Thailand are considered one of the main symbols of the country. Walks on the peace-loving giants are part of most field trips. Elephant Village in Pattaya offers tourists to communicate with these good-natured animals, learn about their habits, diet, principles of training and education of elephants, walking and colorful performance.
Where to ride an elephant in Pattaya
Animals in Thailand are raised to help in agricultural work, deliver them to nature reserves, zoos in other countries, and for tourist programs. A photo on top of an elephant is considered a must for vacationers, as well as a magnet with the image of Buddha and a gift pack with spices. Excursion programs in the area necessarily include a visit to the national park or elephant village.
Elephant trees in Pattaya are located in several places, so the choice of hiking trails is quite wide.
Elephant Village Tours
This amazing sanctuary was conceived as a place of life for elderly individuals who have already worked for man and have gone to a well-deserved rest. Gradually the elephant village grew, new inhabitants appeared, and elephant cubs were born. The population is now about 30 animals, cared for by 100 attendants.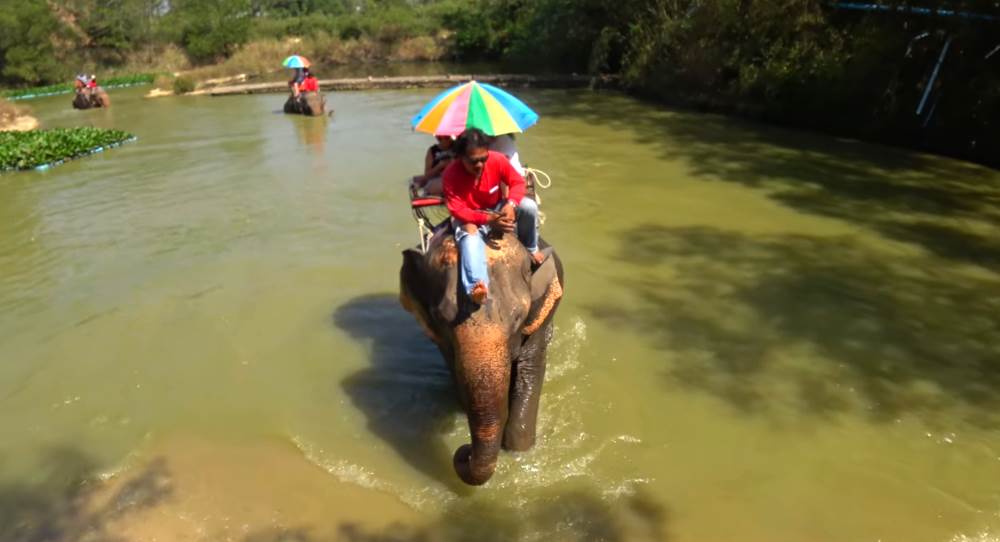 Animal care and veterinary services are expensive, each costs 1 to 5 thousand baht daily. An elegant way out of financial difficulties was found. It's hard work that animals can no longer do. But to drive tourists, to play a rousing and entertaining show – easily. Ticket prices start at 650 baht, spectator seats are never empty, so the elephants have enough for more than just bananas.
A trip to the elephant village in Pattaya is memorable with a rich entertainment program, which includes:
An informative story about the lifestyle and habits of the forest giants;
feeding;
journey through the jungle;
View a unique performance, where animals draw, play instruments, ride bicycles, and give massages;
a parade of fighting giants.
The performance is divided into two parts, with humans performing in the first and animals in the second. To visit the elephant village in Pattaya is open from 8:30 am, but the most interesting events begin in the afternoon, from 2 pm.
Tourists are offered a standard tour, it is designed for 60 minutes, it includes a horseback ride through the reserve, a story about it and its inhabitants, a visit to the silk farm, a light breakfast. The cost of the trip will be 1,200 baht. Family outings are very popular.
A more extensive itinerary awaits those willing to pay 2,000 baht and spend a few hours sightseeing. The list includes a visit to a silk factory, a lake, rafting, lunch at a national restaurant, and a long comfortable ride on unperturbed animals through the jungle.
Champ Chang Park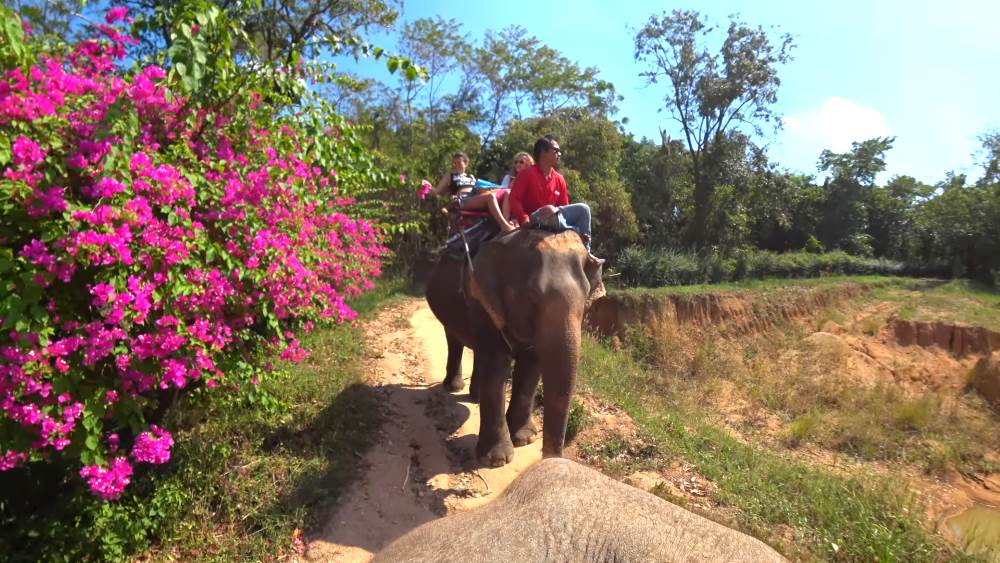 This is one of the popular places in Pattaya, where everyone can ride an elephant. The mini elephant farm does not provide for boisterous large-scale entertainment. Everything here is set up for a relaxing family vacation. Walks are short, lasting 20-60 minutes. There is a fascinating monkey show to lift your spirits. There is plenty of time left for independent walks and socializing with animals.
A peculiar approach to payment allows you to choose exactly what each visitor needs:
entrance to the park is free;
An elephant ride for 20 minutes will be 400 baht;
The ticket price for the monkey show is 300.
Tickets for children are half the price.
Nong Nooch Garden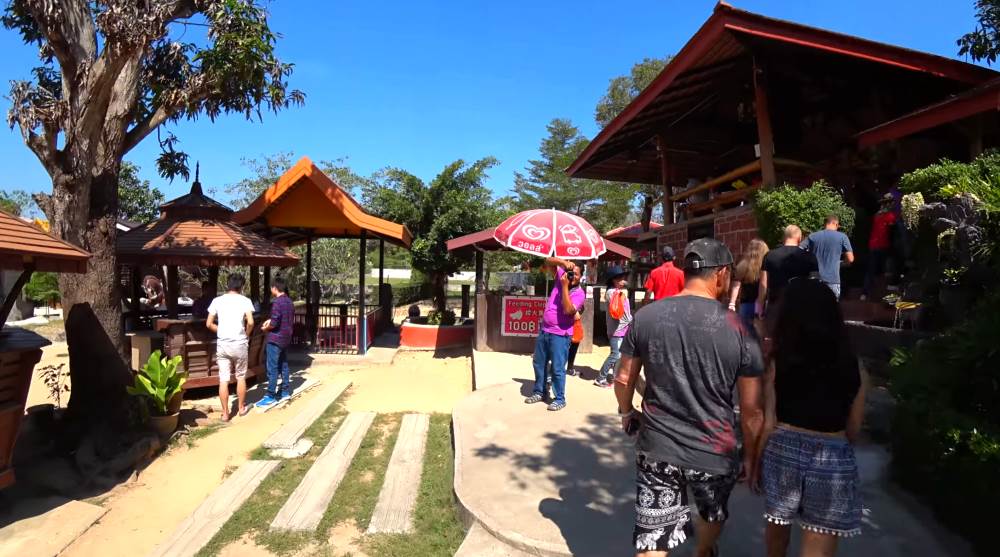 Another small elephant village in Pattaya is near the famous rock Buddha in the Royal Garden. Nearby is the Wat Ho complex, which is on the list of popular attractions in Pattaya. At the same time, tour group leaders offer to visit the settlement of long-necked women, who adopted the original canons of beauty.
This elephant village is not marked separately on the map, it is part of the general complex of attractions. Elephant rides are very popular, the prices for the attraction are almost the same. In Nong Nooch also have to pay 400 baht for 20 minutes, but the money is not sorry at all, so vivid impressions of the walk.
Elephants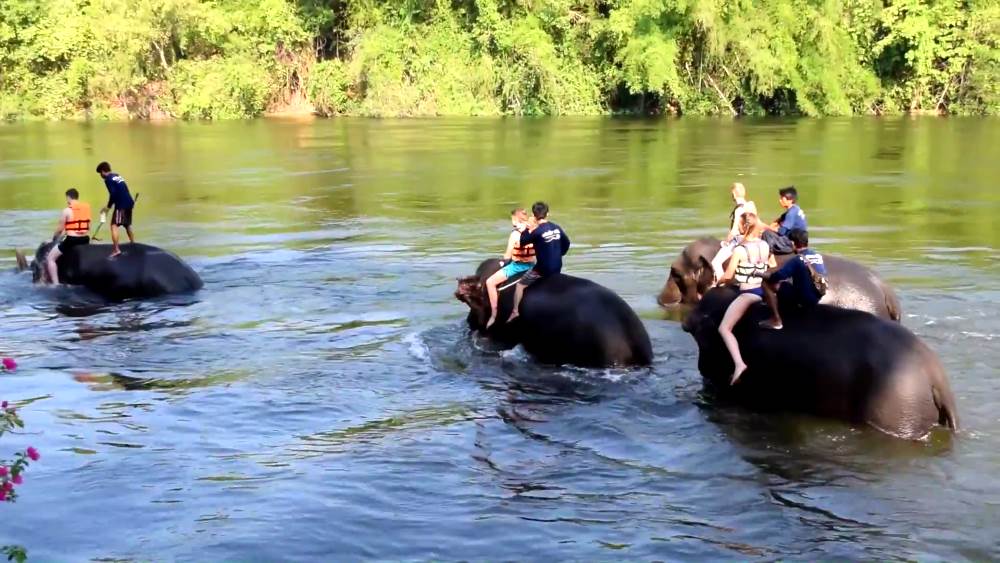 In addition to the large elephant nurseries, there are 2 other places where you can briefly ride these amazing animals, observe them, learn a lot of interesting legends associated with their image.
On Sukhumvit Road near the Floating Market, there are several individuals living there. There is not much space on the farm, so the ride lasts only half an hour and costs 600 baht. Usually the visit is combined with a trip to the snake farm, and then go for a walk in the Floating Market.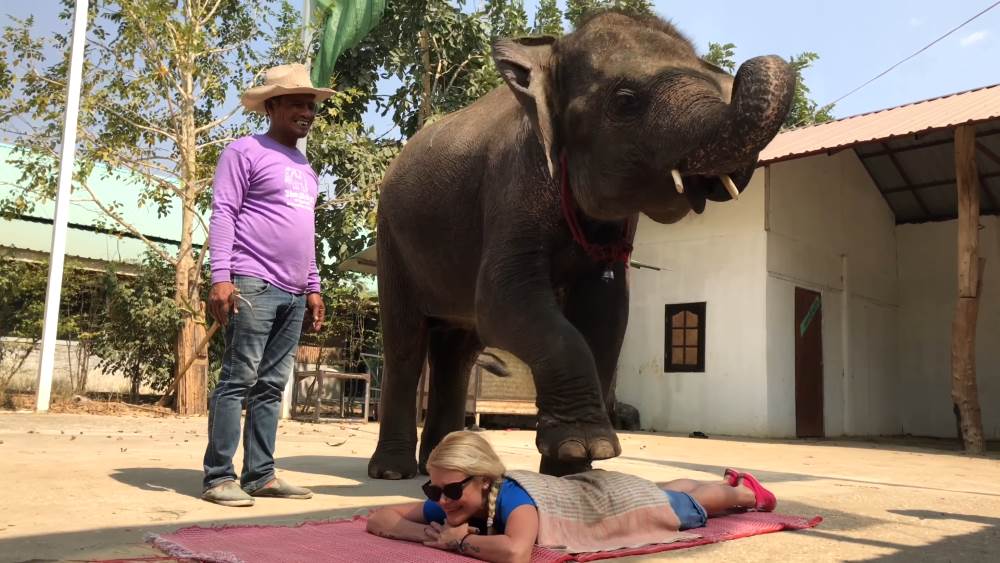 Thai Tong Elefant is located in Jomtien and is the only place in the city where you can admire these majestic creatures. Walks are 200 baht more expensive than in the other reserves. The price for half an hour of happiness is 800 baht. The price includes the process of feeding the animals and memorable photos. Entertainment shows are not held, as an alternative offer to shoot at targets, as well as to book an excursion on quad bikes.
How to get to the elephant village
It depends on where you want to go to communicate with these animals, depends on the route and the cost of travel. Usually the most famous village, which is located in the Nongprue district 7 km away, is referred to. from Pattaya. Cab drivers don't even have to be told the address.
You can also get on a rental car, guided by a tourist map, which clearly highlighted the place of arrival and possible options for travel. The easiest and most uncomplicated way is to join a tour group.
Elephant Village on a map of Pattaya
Remember that long rides are scheduled for 10:30 and 4:30 p.m., with hour-long rides at 10:30, 12:30 and 4 p.m. The famous show with parade, elephant talent demonstration and exclusive massage sessions starts at 2:30 pm.
Reviews of the elephant village visit
Marina, 32 years old:
Impressions are amazing, it's one thing to see 1-2 of them in the circus arena and quite another to see a whole string of disembodied, pacing animals. I didn't know they were that talented, although I had heard about their intelligence. The walk deserves separate raves. I don't know if it was intentional or not, but the handler kept directing our beauty off the path into the thicket. We just clung to the bench and didn't let it go for the rest of the trip. The view from the top is amazing, it's completely different. Maybe they, who live with elephants nearby, got bored with everything a long time ago, but our group was fascinated.
Anna, 24 years old:
We went to Wat Ho, for a fee we were offered to visit the elephant village. Who knew they'd put us right on his head instead of a bench or a blanket. Goodbye to my light-colored pants. But if offered another trip, I would go there again. It was great.
Matvey, 31 years old:
Every time I come to Pattaya, I go to the protected village. The nice thing about it is that they don't have to go through any training, it's all on a voluntary basis. Often I noticed how one trick was replaced by another in the course of the performance, going along with the performers. I have a favorite growing boy there, the elephant boy is 4 years old, he's almost a man now. He certainly doesn't recognize me in spite of all their elephantine memory. There's a lot of us out there wandering around, but it's interesting to see him grow.
Video overview of the elephant village in Pattaya