In New Zealand, the fresh air makes you dizzy, and the mind cannot believe that nature can be so rich and varied. Mountains, lakes, geysers, forests, glaciers and beaches… All this is New Zealand. Recreation here has long been a favorite among ecotourists. If you come to New Zealand once, you will definitely want to come back here again.
You will definitely need a visa to enter New Zealand. Remember that the import and export of national currency here is not limited. But the personal inspection at the border can surprise you with its fastidiousness and toughness. Electronic detectors are even used for sanitary control. You may be asked to show your return tickets, money and credit cards. But you will very quickly forget about all the possible inconveniences once you get to this paradise.
So first, let's talk about the environmental attractions of New Zealand. Pay special attention to the local national parks, of which there are about ten (Tongario, Egmont, Mount Cook, and others).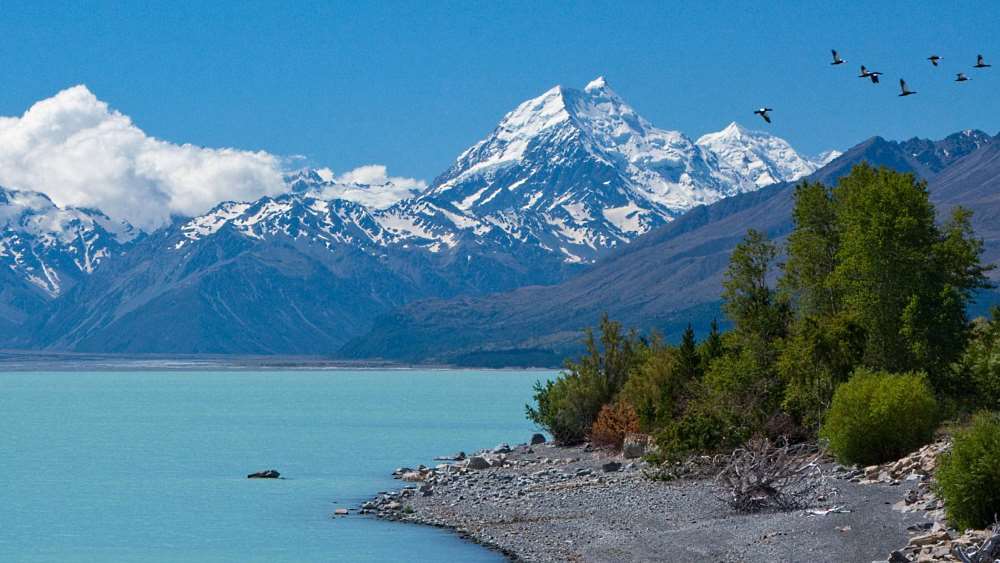 One of the most amazing and picturesque places not only in New Zealand but also in the world is North Island. It is a mixture of snow-capped mountains, geysers, mud pools, green forests and sandy beaches. By the way, this island is famous for chic ski resorts.
And, of course, New Zealand is simply unthinkable without the magnificent beaches, which are the "Mecca" for surfers around the world. Intrigued? Then welcome to the beach areas such as Kafia and Raglan.
New Zealand cuisine is steeped in the culinary traditions of immigrants from all over the world, so you can taste the dishes of many peoples of the world. It's mostly Anglo-Saxon cuisine based on organic products. The most common local treats are roast potatoes with meat or fish, roast beef, and steak. By the way, it is New Zealand that produces the highest-class wines.
New Zealanders are very friendly people. You will not see judgmental stares, you will not be looked at obliquely for your frank attire, there are no restrictions on the photo.
Go to New Zealand and an unforgettable vacation is guaranteed.