Dream World in Bangkok is called the Thai Disneyland. This amusement park is worth a visit not only for children, but also for adults. It is best to come for the whole day to have time to enjoy all the virtues of the park.
Dream World Park Maps
Every visitor will be able to here:
meet your favorite cartoon characters;
to consider copies of famous landmarks;
visit various attractions.
"Dream World lures tourists from all over the world with the largest amusement park in the country. The sounds of pleasant music, views of colorful decorations and unusual floral arrangements create a favorable, comfortable atmosphere.
Location of Dream World Park on the map
Map of the park with rides (click to enlarge)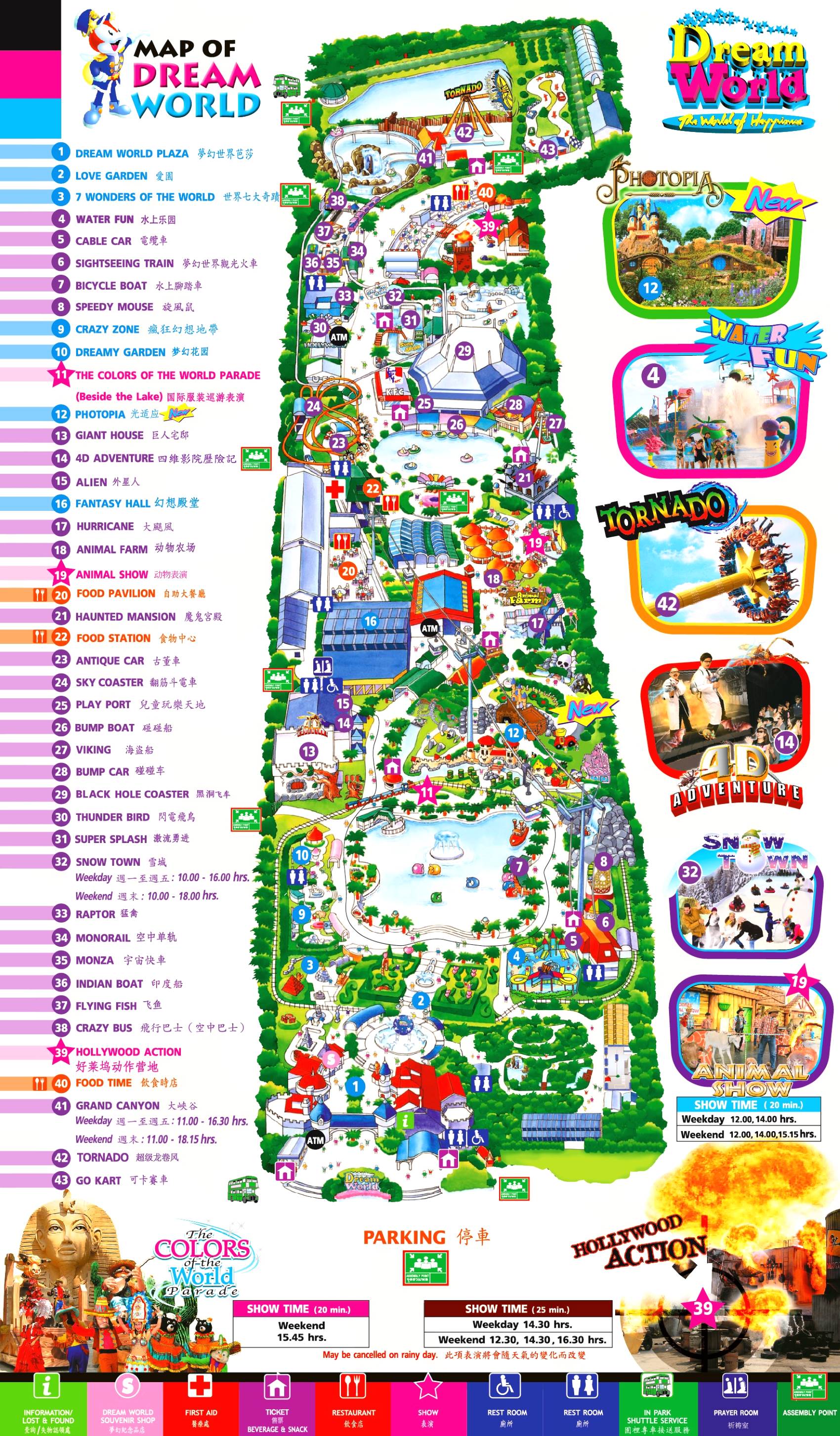 Dream World amusement park zones
Dream World is a very large-scale park, invariably featured in all travel guides to Bangkok. A day is not enough to enjoy every attraction. On the territory of "Dream World" there are 45 rides, as well as 15 roundabouts of different types.
Despite the fact that the territory of the park is huge, you can not get lost here thanks to the bright original signs. They help visitors get to the necessary part of Disneyland. "Dream World" is divided into four zones of different themes, where each visitor can find something close to his or her heart.
Dream Garden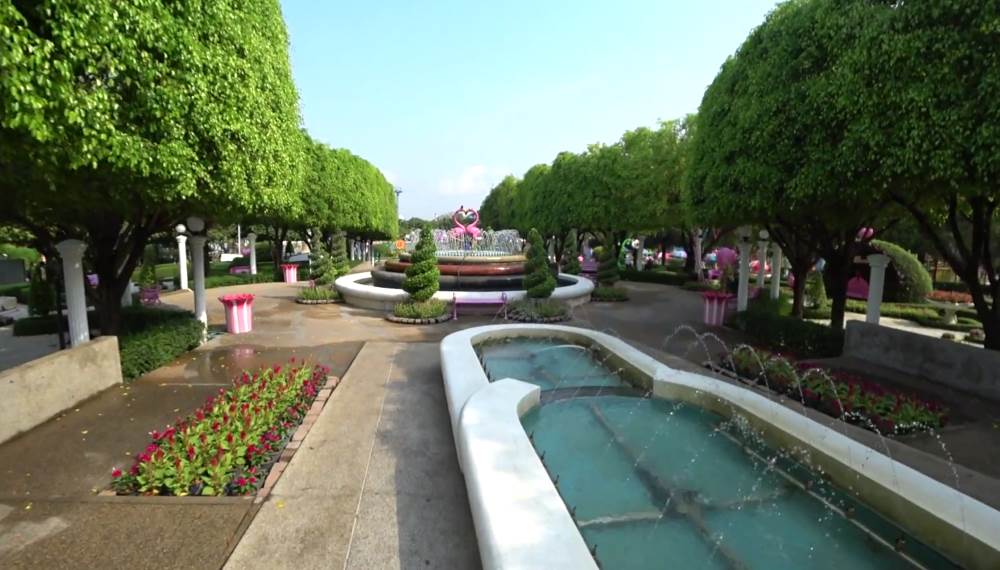 "The Garden of Dreams is a colorful, designer place. This area is decorated in an unusual, bright style. A simple walk in the park will make everyone happy.
Dream Garden is decorated:
artificial waterfalls;
with a variety of fountains;
interesting flower compositions;
original sculptures;
a beautiful lake with fish.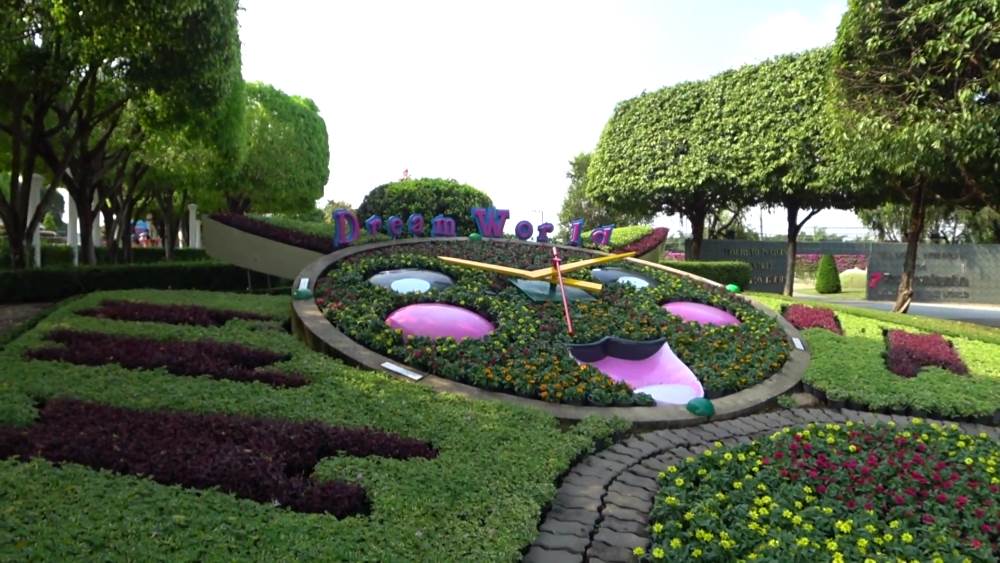 It's a great place for an original photo shoot. In this area is located "Garden of Love", which will appeal to any couple in love. You can admire all the beauties of the Dream Garden on the cable car or ride around the park on the steam train. There is also a daily "Colors of the World" show. A pleasant experience is guaranteed.
Dream World Plaza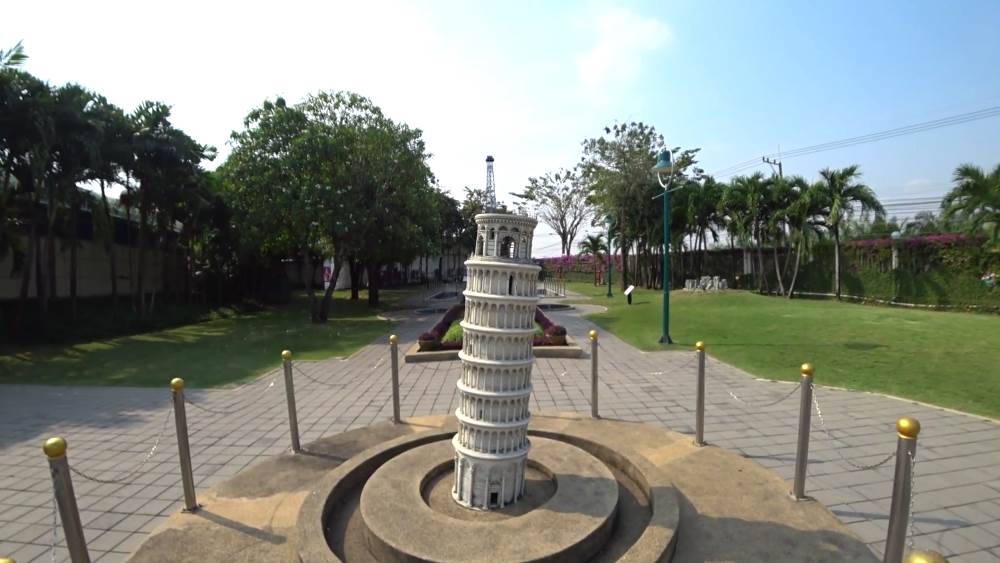 The Dream World Park welcomes visitors with its central area, the Dream World Plaza. It will impress everyone with authentic copies of famous landmarks:
Eiffel Tower;
The Tower of Pisa;
Taj Mahal;
The Pyramid of Cheops;
Statue of Liberty;
The Great Wall of China;
Angkor Watom (giant Hindu structures).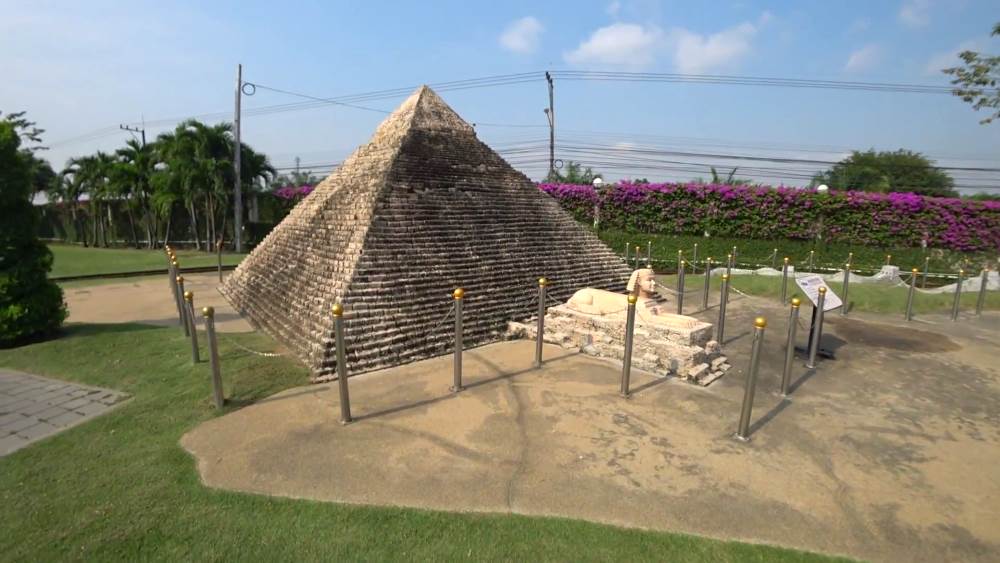 Hollywood performances, where exciting action scenes are played out, are held here all the time. Several cafes and restaurants are concentrated in this area, so visitors, tired of the rides and walks can visit these nice places and satisfy their hunger and just enjoy the beautiful view.
Fantasy land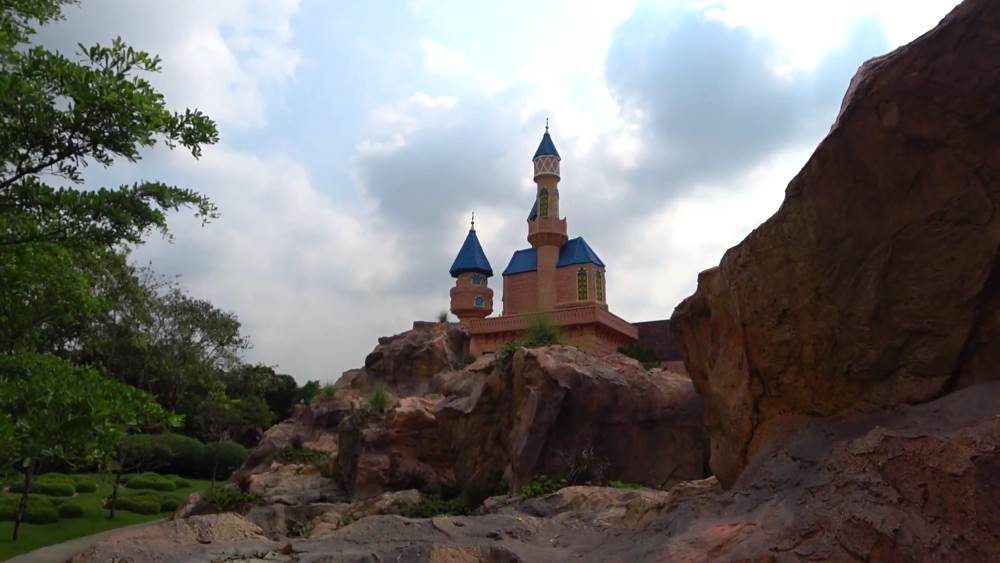 "Fantasyland" will really be able to transport children into a fairy tale. Incredible decorations are installed here, amazing rides are placed. Fantasy land will delight:
extreme "Tornado."
The Giant's House (where you can feel like a tiny man);
Snow White's hut;
the tower of the Sleeping Beauty;
Cinderella's carriage-pumpkin;
Uncle Tom's farm (where you are allowed to feed birds and sheep);
"Dog House" (many miniature breed puppies live here).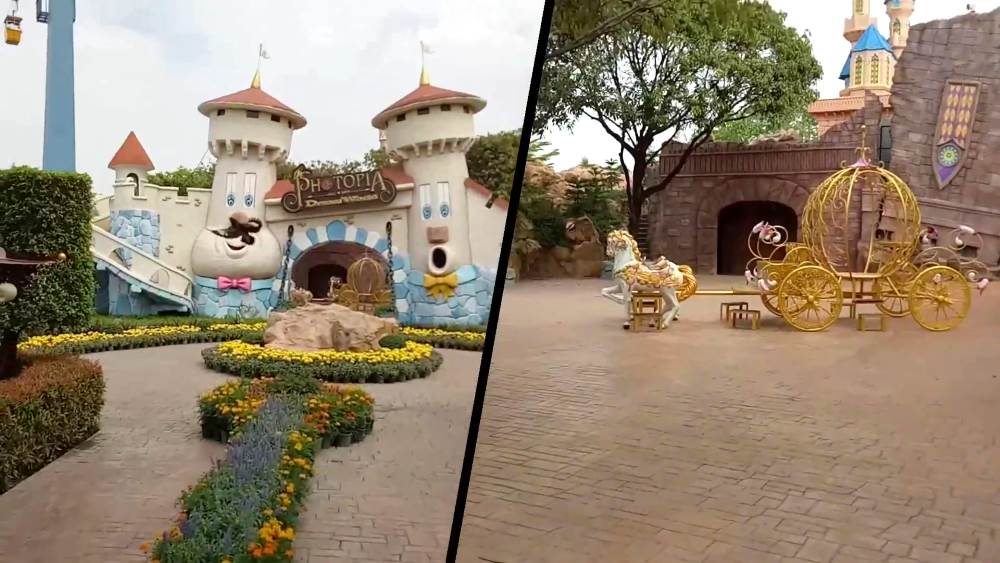 The Dream World Park area will give you a chance to immerse yourself in the atmosphere of winter. Thanks to a visit to the "Snow town", the house of Santa Claus, playing snowball games, sledding will be able to forget about the tropical heat for a while.
Adventure land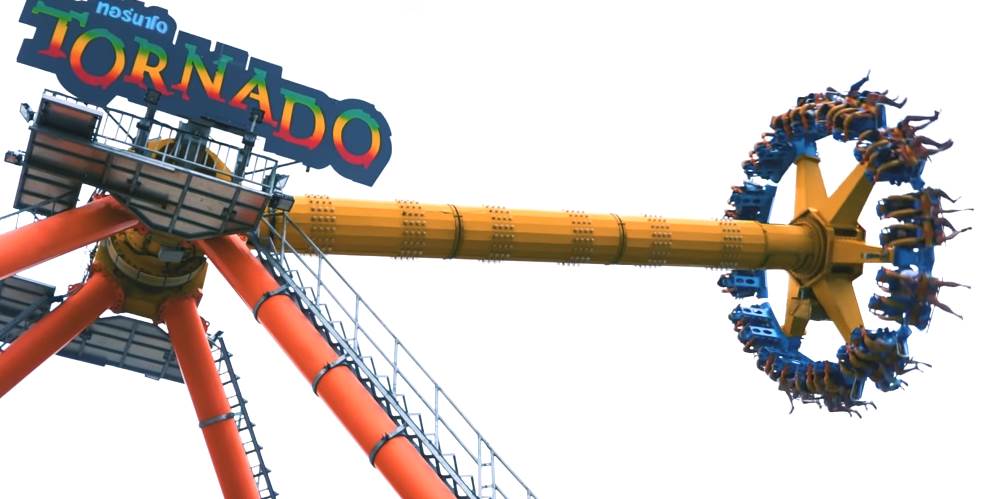 To impress the most demanding and extreme visitors will be able to "Adventureland" zone. This is where the most exciting, terrifying entertainment is concentrated:
A roller coaster;
"magic carpet."
descending the Grand Canyon River;
"Viking boat;
fear room;
"journey into space;
fascinating water ba.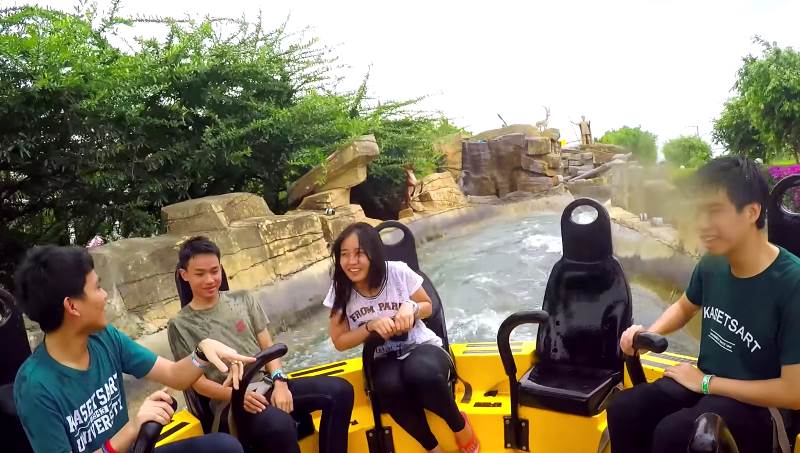 Disneyland Bangkok will be able to delight visitors with their own water park.
Video tour of Dream World Park
Tips for Dream World visitors
Before you visit the Dream World theme park, you need to take some things with you that will help you have a memorable time at Disneyland:
camera or camera;
comfortable clothes, shoes;
raincoat;
swimsuit;
additional funds.
It is "Dream World" will help everyone to have fun, plunge into the sea of adventure and bright, unforgettable emotions. Gives nice memories and a sense of nostalgia for such a beautiful place.