Mumbai is the oldest and most expansive city in India, called Bombay until the end of the 20th century. It is located on the west coast of India on the shores of the Arabian Sea and is the largest commercial and cultural center of this country.
Goa is an important Indian state and tourist center. Its connection to Mumbai is essential for residents and visitors to India. Many travelers do not fly into Goa's Dabolim airport, but into Mumbai airport to get to Goa from there.
Distance
Directly by plane this distance is 415 km, by road from Mumbai to Goa – 590 km, and by train – just over 490 km. There are now two modern highways between Mumbai and Goa, Nos. 66 and 48.
Mumbai – Goa route on a map
How do I get from Mumbai to Goa?
There are several ways to bridge the distance between these two geographic points. Which one is considered the most comfortable and inexpensive for Indian and foreign passengers?
By plane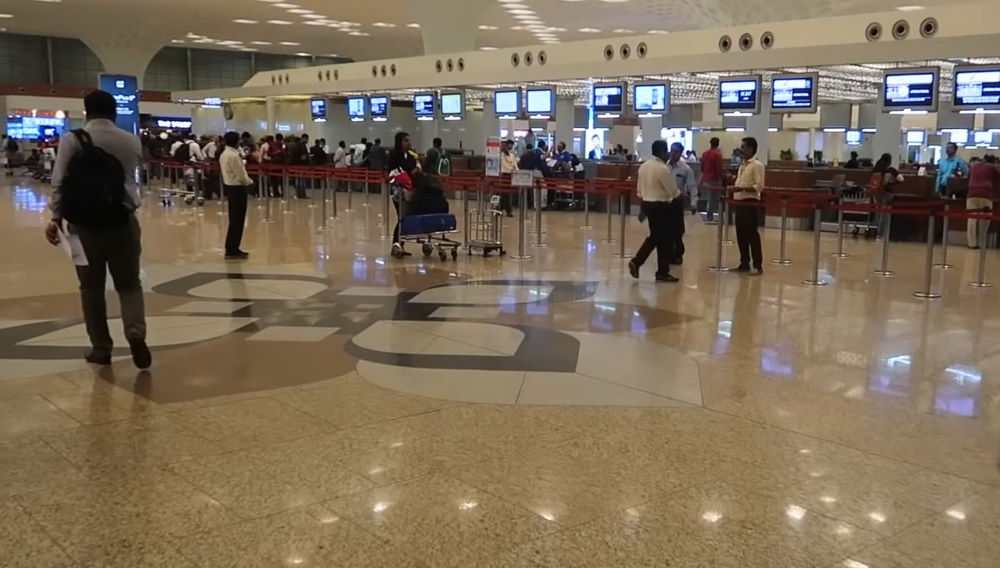 Today there are five airlines operating in Indian skies, connecting Mumbai with Goa:
SpiceJet,
Air India,
Indigo Air,
Jet Airways and
Go Air.
All of these airlines use Boeing and Airbus planes to fly from Mumbai to Goa cost an average of $50-100 depending on the season, economy class tickets are always available.
Ticket prices also depend on the time of takeoff, the most expensive tickets are offered for flights departing early in the morning and in the afternoon, before noon, the cheapest tickets are for evening flights. Large discounts on flights on Mondays.
To fly from Mumbai to Goa, go to Mumbai Airport Terminal No. 1, and after the flight you will get to Dabolim Air Harbor Terminal in Goa.
If you have booked in advance, you can shuttle to Departure Terminal 1 from Terminal 2 on the day of the liner's departure, completely free of charge, upon presentation of your reservation.
By train
From Mumbai to Goa, it's a longer drive, but it's comfortable. Trains leave from the main train station of the city. And in Goa, it is located at the largest station Morgao, where at least 30 trains a day arrive in the high season.
Trains in India are extremely popular with the population because of the huge territory of the country. The most popular second and third class passenger coaches in India. You can always find a cheaper ticket among them.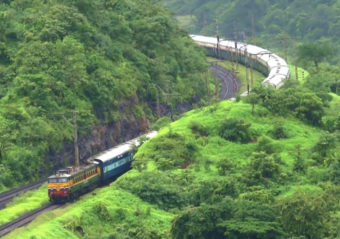 Both classes mentioned above resemble our parlor cars. And first class is similar to our compartment cars. A ticket to such a carriage costs the same as a plane ticket, but the train is much slower than the plane flies.
That's why it makes sense to buy tickets in second or third class cars. Some coach seats with 4 shelves in the compartment have air conditioning, which is extremely important for foreigners. General cars can be sitting and lying, with 6 shelves in the compartment.
You can cover the distance from Mumbai to Goa by train in 10-12 hours, the ticket costs about $20-40. Travel times in India are difficult to observe; Indians think it is not necessary. The time delay of the train can be several hours.
If you have time, be sure to check out the Mumbai Main Railway Station. A few years ago it was added to the famous UNESCO World Heritage List as a symbol of this ancient Mumbai.
By bus.
There are two types of buses from Mumbai to Goa and back – Slipper bus and Air conditioner bus. In the first case, passengers are provided with beds, in the second case, the buses necessarily have air conditioning.
The Slipper bus runs at night. They leave in the evening, 20-22 hours, and arrive in Goa in the morning, 08-10 hours. During the trip passengers are given light blankets, cookies, water for a comfortable pastime.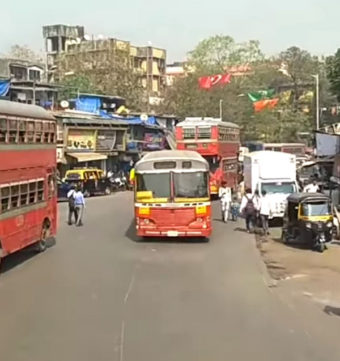 The Air conditioner bus is air conditioned and runs during the day, from 08 to 20 hours, and has seating only. The buses are quite modern and comfortable, but it is forbidden to sleep in them, but it is convenient to doze off.
Bus tickets can be purchased at bus terminals in Mumbai or Goa. Tickets to the sleeper buses that run at night cost about $10-15. Tickets for daytime air-conditioned buses are slightly cheaper, $8 to $12.
You can book tickets in advance on local or international services on the Internet. Today, the Indian Internet is not afraid of online scammers, India is a modern country, rapidly moving forward.
To book a ticket in advance, you need to enter a simple query in the online service: "bus from Mumbai to Goa," first in English, then in Russian. Links to several bus companies that provide this service will open.
By cab
Taking advantage of the services on this route is a good decision, one of its disadvantages is that it is expensive. There are other problems associated with the self-serving attitude of local businesses toward foreign passengers.
Any international airport in India has a large concentration of offices providing cab services. They advertise their company in every possible way, showing great cars and courageous cab drivers of extraordinary beauty.
But as soon as the passenger agrees to take a cab and pays for it, the good car disappears, a wrecked car of the last century appears, the present driver, gone forever, comes a dubious bum. These are the characteristics of advertising in India.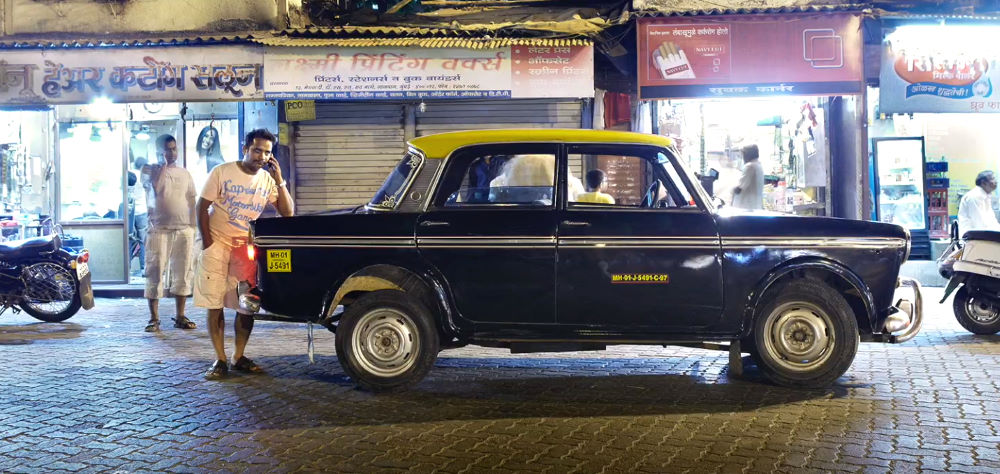 When choosing a cab for a transfer, observe the following rules:
In the East it is customary to haggle to the last, so you will reduce the price of cab services by 2-3 times;
Be sure to make sure there is air conditioning in the car, check its performance;
Make sure that there are no "outside passengers" in the cab, who need to be taken to different places.
From Mumbai to Goa it will take about 8-10 hours by cab. Most of the time will be spent in traffic jams on the highway or in passing cities. Much depends on the professional qualities of the driver.
The minimum cost of a transfer is $35-50. Below this amount your trade with the cab office will not go down. The entire amount, as directed by the cab driver, can be distributed among several passengers.
Excursion to Mumbai from Goa
Such excursions are very popular among tourists vacationing in Goa, but dreaming of new adventures. This way they can see the monuments and sights of Mumbai to their own taste or the discretion of the tour guide.
Shopping lovers can visit several malls in Mumbai and buy gifts and souvenirs for themselves, family and friends. Such excursions from Goa to Mumbai last for several days.
As a rule, the tour begins from the hotel in Goa, the transfer is made by Slipper bus, the traffic lasts all night, and in the morning before your eyes is an ancient and modern Mumbai with all the beauties and shopping centers.
If the start of the tour in Mumbai is planned by airliner, the flight is early in the morning, about 07-00. You can buy such an excursion in travel agencies in Goa, located in the cities of the state or on its beaches, for $ 300-500.
The price of an excursion depends on its duration, the chosen transport, monuments to see, shopping centers for shopping, etc. Sometimes they include all transfers from the hotel to the airport, shopping, etc. You can calculate the right price.
Please note! In Goa today it is easy to find a Russian-speaking guide, he will tell you in his native language about all the attractions of this ancient city in India, which has existed since the Stone Age, its history and culture. Good luck!