Charles Bridge is one of the oldest bridges in Prague, which connects the Old Town with the Lesser Town – districts of the city. It is known that it was built back in 1357 and was originally called the Stone or Prague Bridge. Already in 1870, in honor of its founder, Charles IV, the bridge was renamed Charles Bridge.
One of the most popular and recognizable sights in Prague, Charles Bridge is decorated with 30 stone statues of saints and various characters, which were placed here between 1683 and 1928. However, few people know that all of these are simple copies, while the originals are housed in the Lapidarium Museum in Holešovice.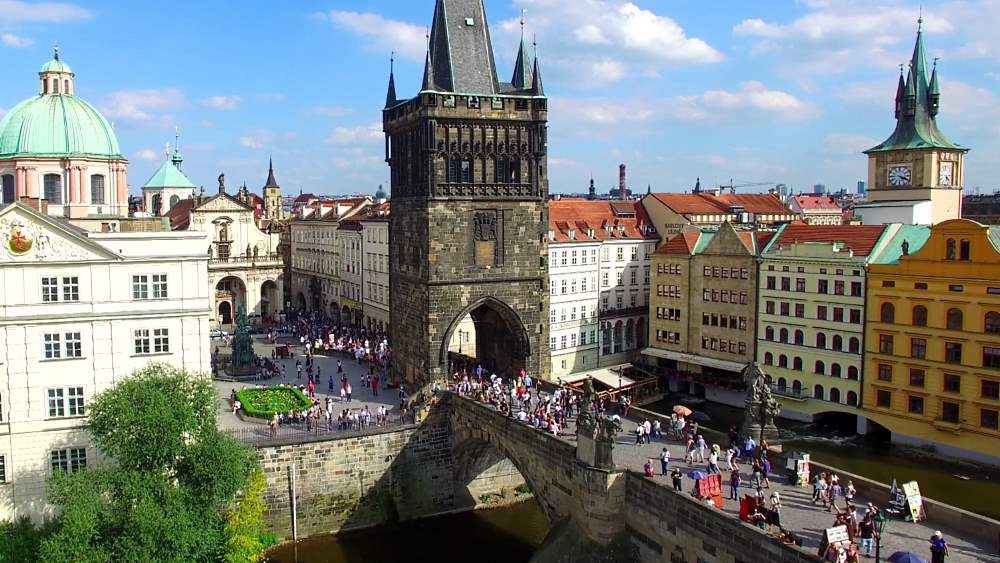 The most famous statue on the bridge is St. John of Nepomuk (1345 – 1393). Rumor has it that rubbing his foot brings good luck. Tourists also look for a place marked with a brass cross. There is a legend that this is where John the Theologian was thrown from the bridge. Did you find it? Make your wish here.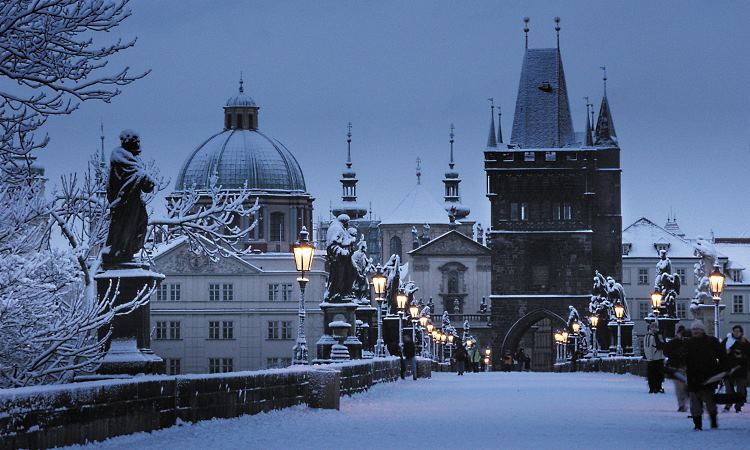 The bridge is 516 meters long and about 10 meters wide. It is supported by 16 arches. The bridge is protected by three towers, two of which are on the Little Country and the third on the Old Town side.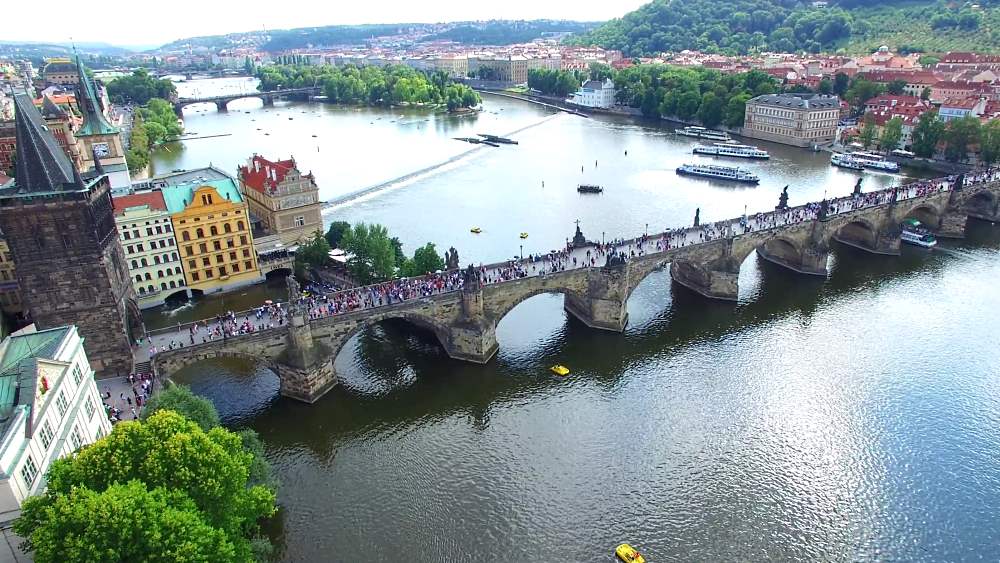 Be careful when visiting the bridge during daylight hours. So many tourists visit it daily that even the locals try to avoid it at this time. As in other crowded places keep valuables closer to the body, as this place is very fond of pickpockets.
The best time to visit is early morning. The Charles Bridge looks great in winter in frosty weather. It's not hard to get here on foot. It is best to start the journey from the area of the castle Hradčany and move towards the crossing over the Mosteka.
Charles Bridge on the map of Prague