So many tourists visit the capital of Germany – Berlin, and of course, all guests go for souvenirs, which will leave them in memory of this country.
The most popular Berlin souvenir is the Teddy Bear. This bear has become a symbol of the city and today is popular with tourists. From Berlin you can bring not only a teddy bear, but also a variety of teddy bears, statuettes, which are carved from wood. In the capital of Germany with an image of a bear sold key chains, cups, magnets, plates, picture frames, glasses, postcards and other souvenirs.
A very original and even a little extravagant souvenir from this city of Germany is the "air of Berlin", which is sold sealed in a tin can, which depicts different views of the city.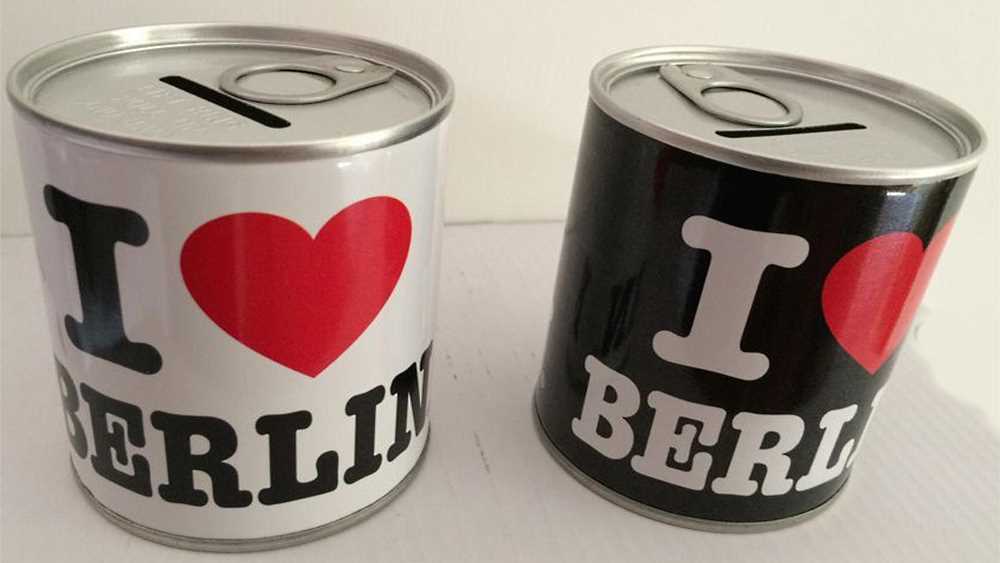 In almost any gift shop today you can buy a gift book describing the history of the Berlin Wall. Also, such books very often have pieces chipped away from this wall.
Also in Berlin souvenir stores are sold stuffed rather strange creature, which Germans call a Wolpertinger. This creature is considered a mystical character of the Bavarian Alps, which has the body of an owl, the head of a hare, the nose of a heron and the paws of a goose.
Berlin has a wide selection of dolls from all over Germany. Here you can buy dolls in national costumes, toy soldiers, clickers, drummers, as well as angels.