Pattaya is a resort city located in the southeast of Thailand and always popular with Russian tourists. Here you can find everything for a good holiday: attractions, entertainment, beaches, good food.
Top 25 Sightseeing in Pattaya
Today Thailand's Phuket has taken over from Pattaya, but still this city on the Gulf of Thailand is not going to give up, it has something to show and there is something to please even the most experienced tourist. So, what to see in Pattaya?
Big Buddha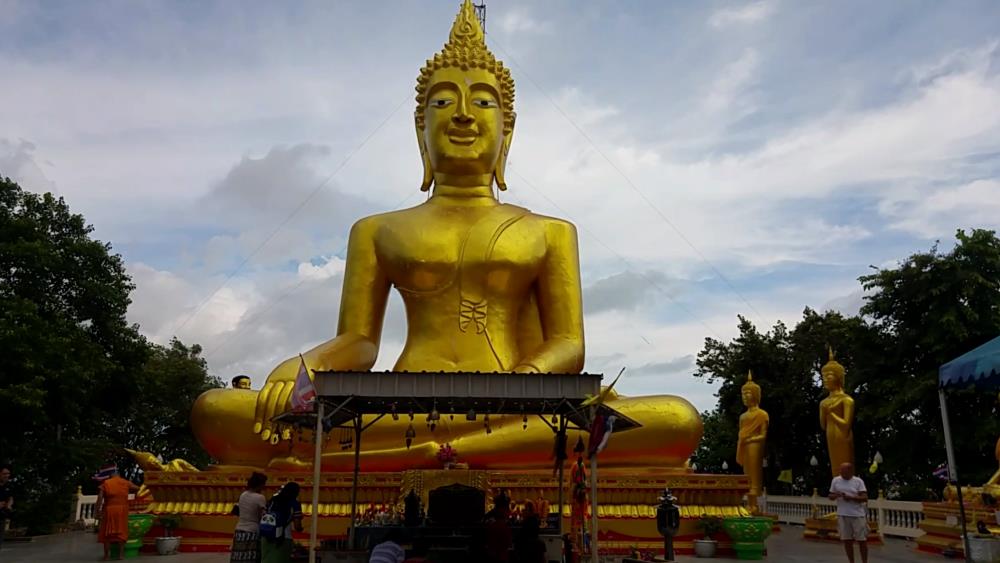 In the heart of the city on a hill there is a statue of the Big Buddha, 15 meters high, installed here in 1977, and since then it is clearly visible from all parts of Pattaya. It was originally white, later covered with gold leaf.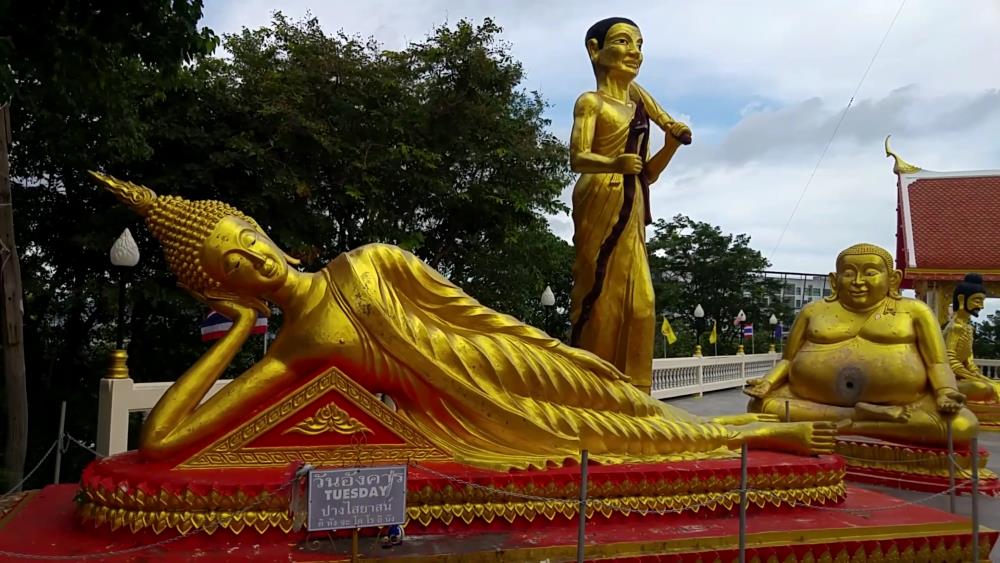 It is perhaps one of the city's most important attractions. Next to the Big Buddha are 15 smaller Buddhas. One of them has a hole in his belly, where it is customary to throw small money and make a wish to get rich in the future.
Next to the Big Buddha, they sell little birds in cages and buy them to let them go free and make a wish. It is believed that it is sure to hit the Buddha's ears and give the buyer more happiness.
Here you can also donate money for the temple.
Temple of Truth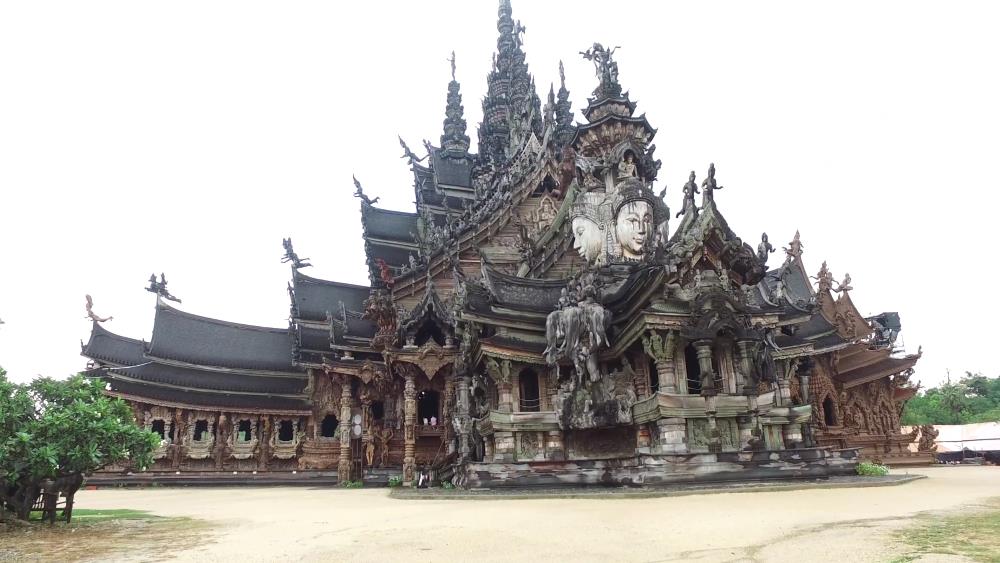 This wooden temple is located on the very shore of the Bay of Bengal and is surrounded by a beautiful, well-kept park. Its construction began in the early 80s of the last century, and according to an old tradition, it is planned to be put into operation only in the 20s of this century.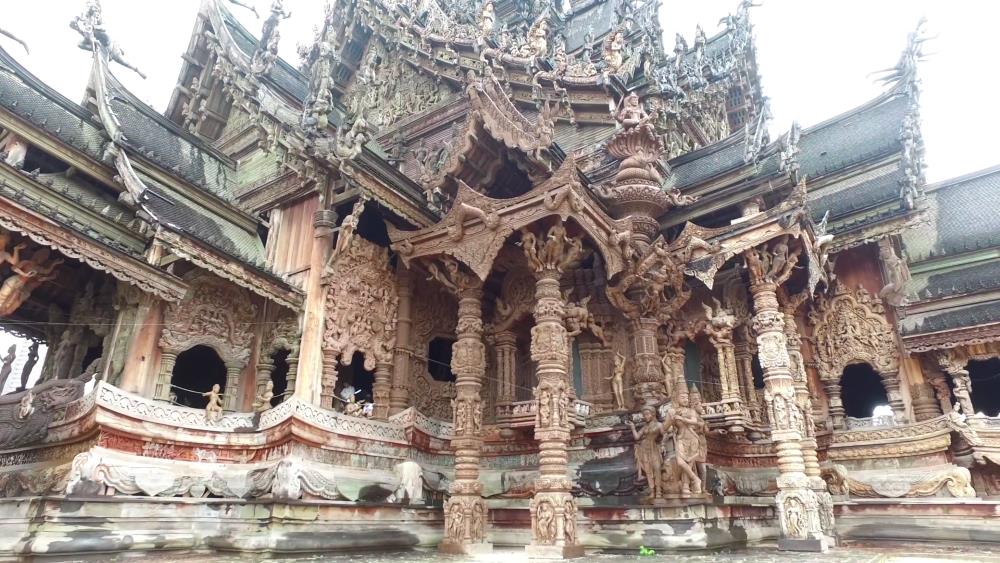 In the construction of the Temple of Truth, all the preserved ancient traditions of Thai construction and carving are applied. It is all decorated with wooden sculptures from ancient Khmer mythology and decorated with ancient ornaments on wood.
Wat Yang Temple Complex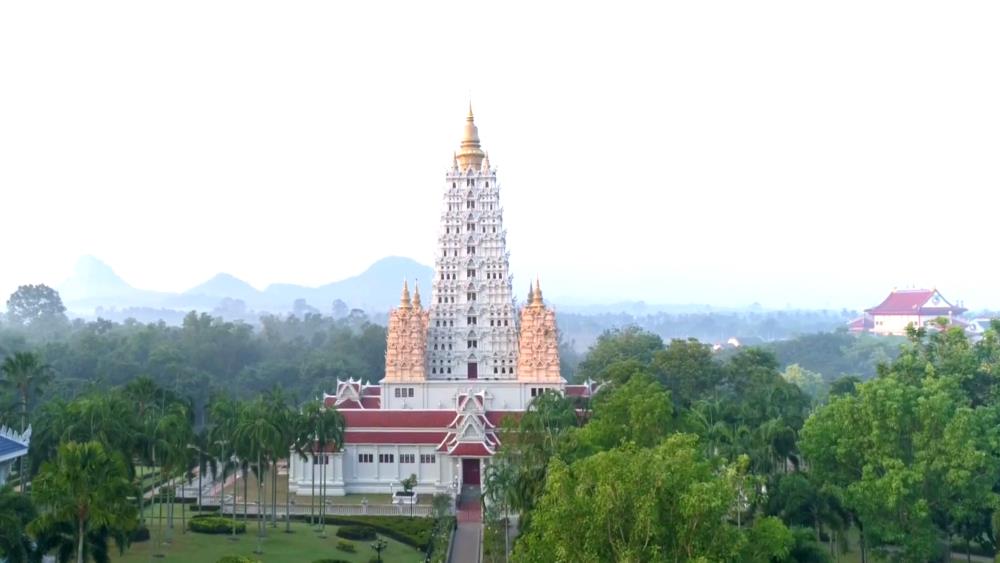 Wat Yang is one of the largest functioning complexes of Khmer temples and monasteries in Thailand and is patronized by the royal family of that country. It is located a few dozen kilometers south of Pattaya and is open to tourists.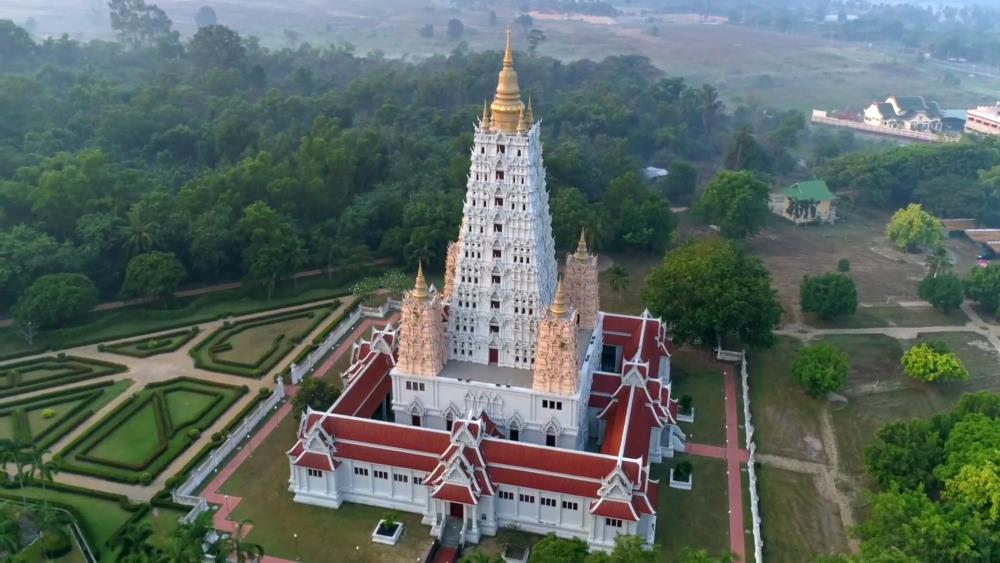 At Wat Yang you can see many temples, called stupas in Buddhism, and the cells of the monks where they study the teachings of the Buddha. One of the local palaces in the old days was the residence of the Chinese emperor. Around the area are sculptures of Buddha in Chinese and Indian styles. The main temple of the complex is closed to tourists.
Nong Nooch Tropical Garden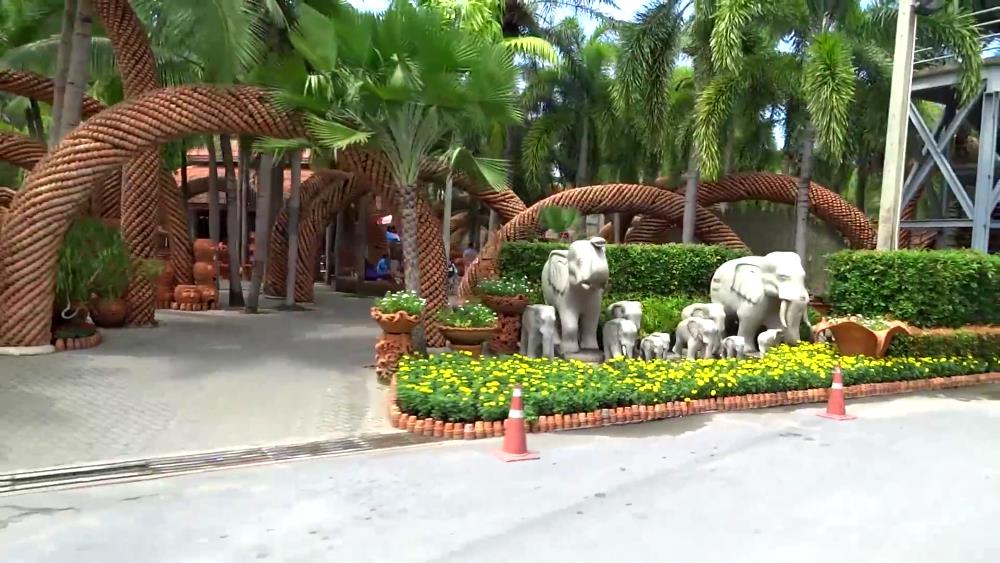 This garden or park is located near Pattaya, covers more than two square kilometers and is one of the local natural attractions to see for yourself. Nong Nooch was created by a couple of city residents and opened to the public in 1980.
At first, the plan was to create a garden and vegetable garden with fruit and vegetable plantations for sale, but the end result was a great classic botanical garden, now extremely beloved by locals and tourists from all over the world.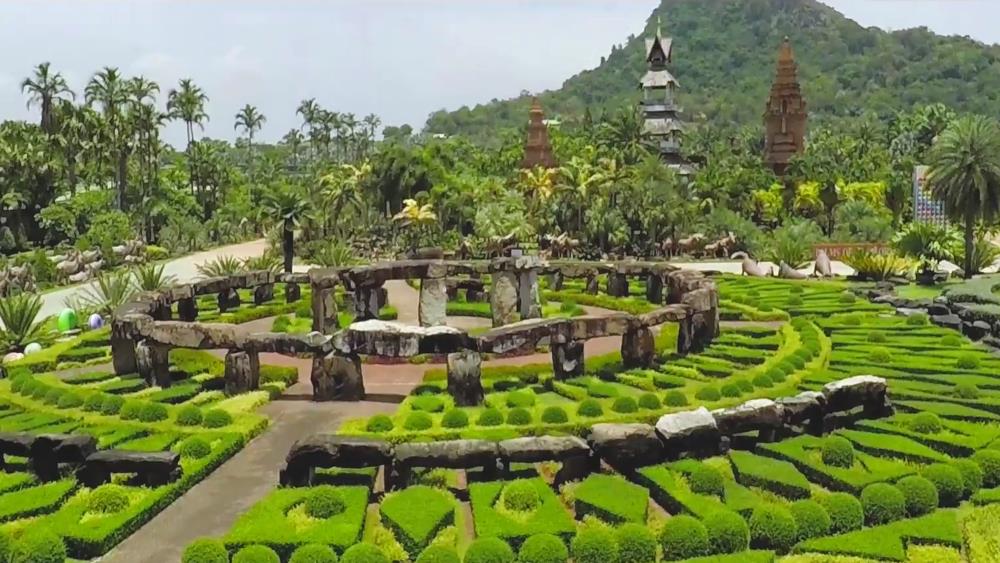 Nong Nuch has all the necessary tourist infrastructure: restaurants, cafes, hotels, bungalows, swimming pools, etc., so you can perfectly relax in the garden for the weekend and even take the famous secret Thai treatment.
Mini-Seam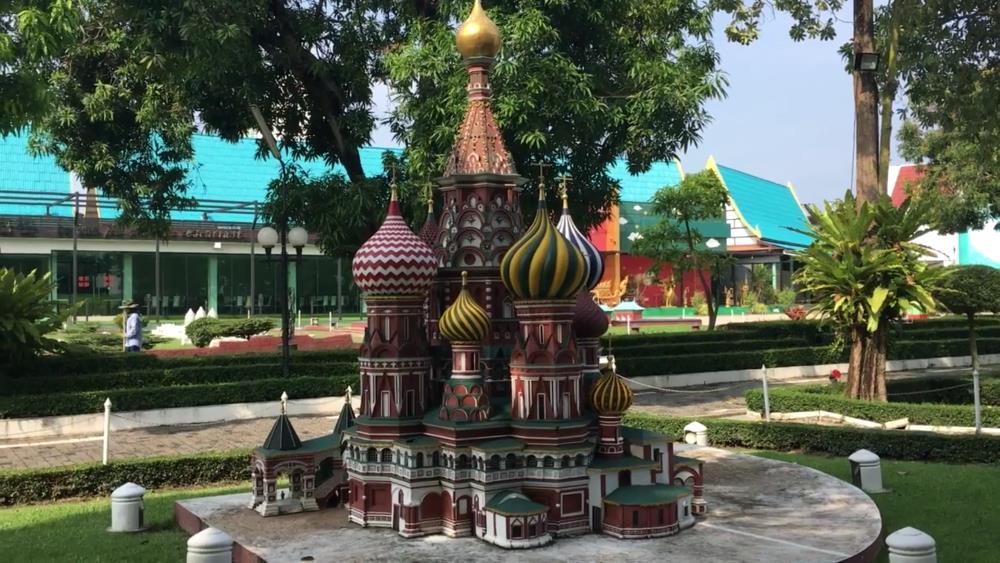 Mini Siam Park is another great place to stay in Pattaya, where the sights of Thailand and Europe are assembled in 1:25 scale. The park opened in 1986 and was immediately divided into Thai and European parts.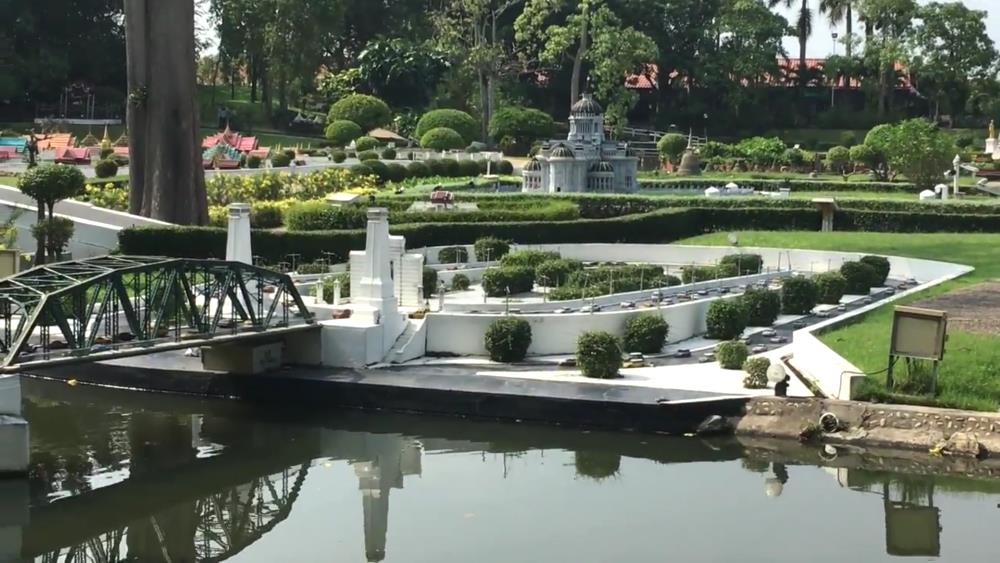 Here you can see the miniature Colosseum, the Tower of Pisa, the Arc de Triomphe, the Eiffel Tower and other monuments of European history and culture. Local rarities include the Liberty Monument, the Dawn Temple, the Wat Phra Keo Pagoda in Bangkok, etc.
Three Kingdoms Park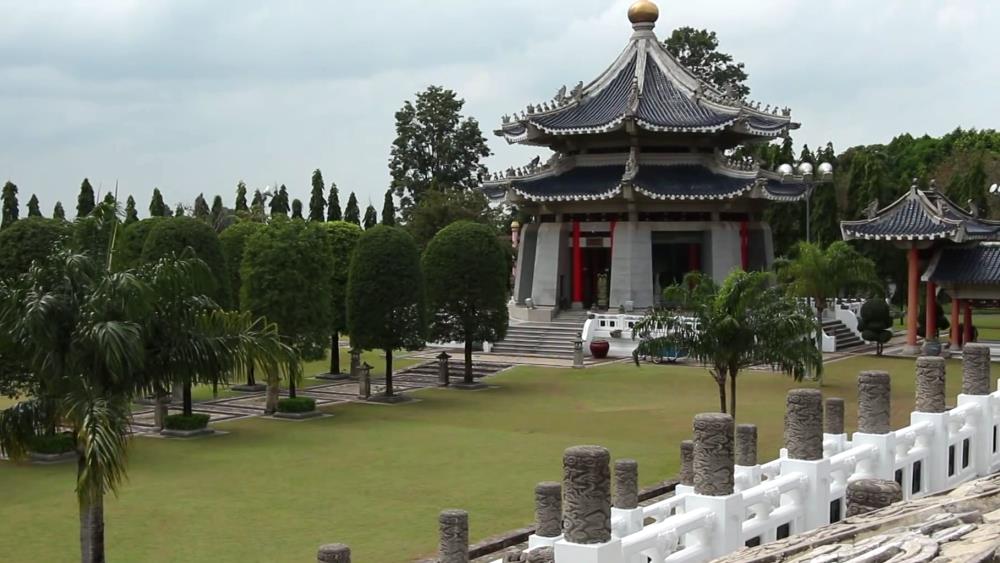 This is a Chinese traditional park, arranged according to the rules of feng shui teachings. There are beautiful palaces and pagodas on its territory. In some of them are organized museums, there are collections of household items and clothing from the time of the Three Kingdoms.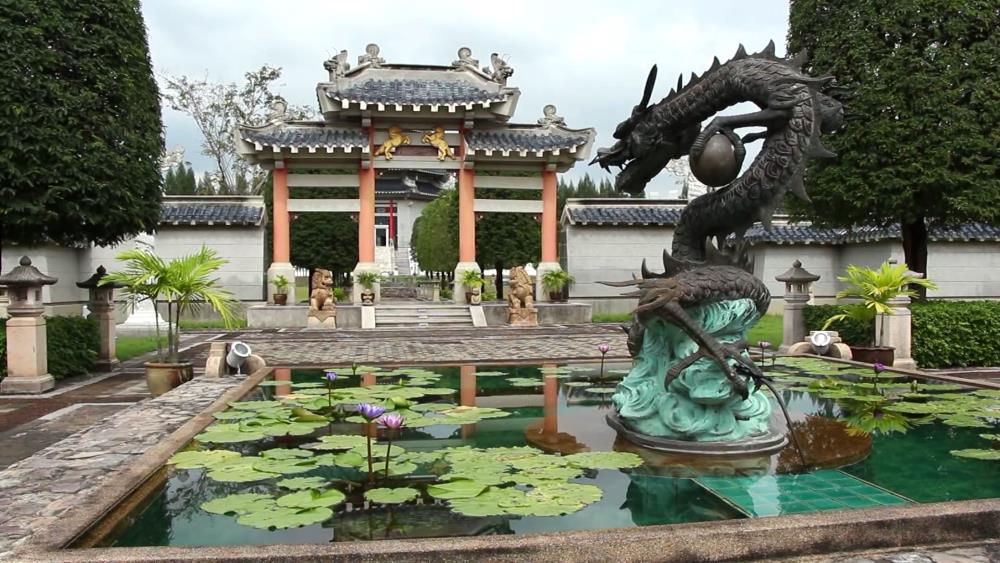 This park was built by a local businessman who is passionate about the era of the Three Kingdoms in Thailand and has written a book about it. In addition to the pagodas, you can see a garden of ancient petrified trees and a gallery of paintings with subjects from those old times.
Golden Buddha Mountain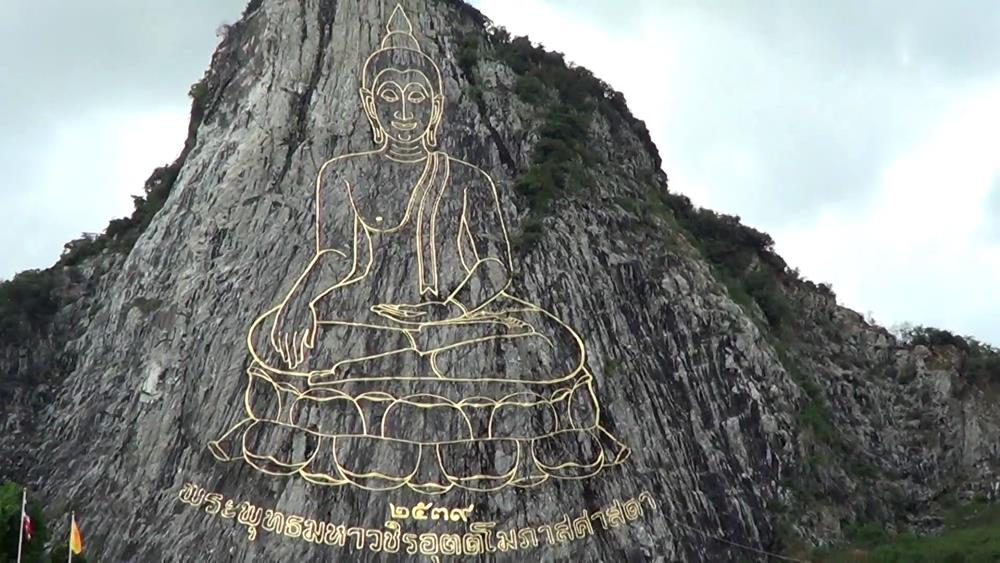 Residents of Thailand consider this mountain a sacred place, and for most tourists it is an interesting iconic attraction in Pattaya. In fact, it is practically a steep rock, and on it in 1996, the image of the Buddha was carved by craftsmen.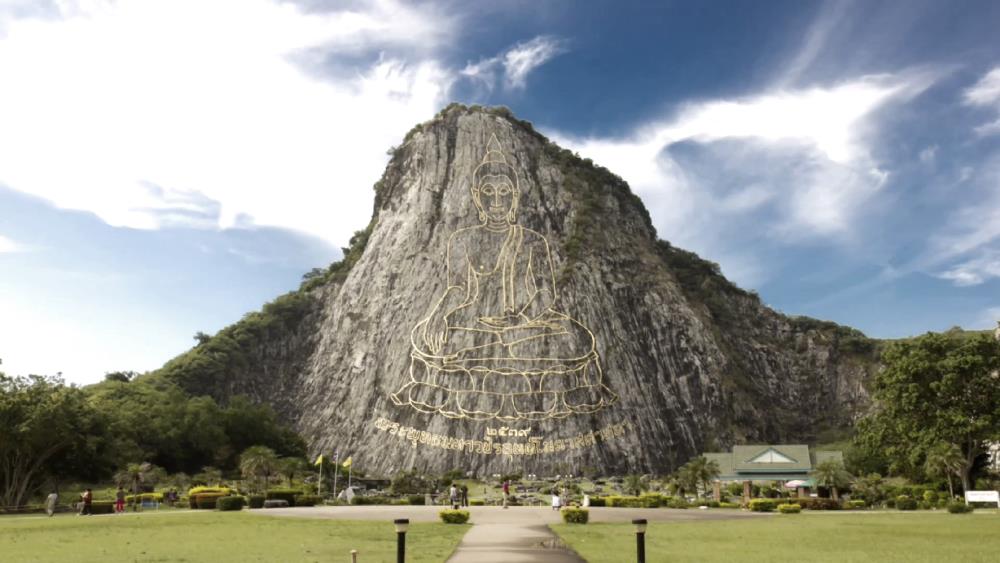 The 160-meter-tall Buddha was a gift to mark the half-century of the Thai king's reign. It was made in just a couple of days using laser technology and then decorated with gold leaf.
Silver Lake Vineyard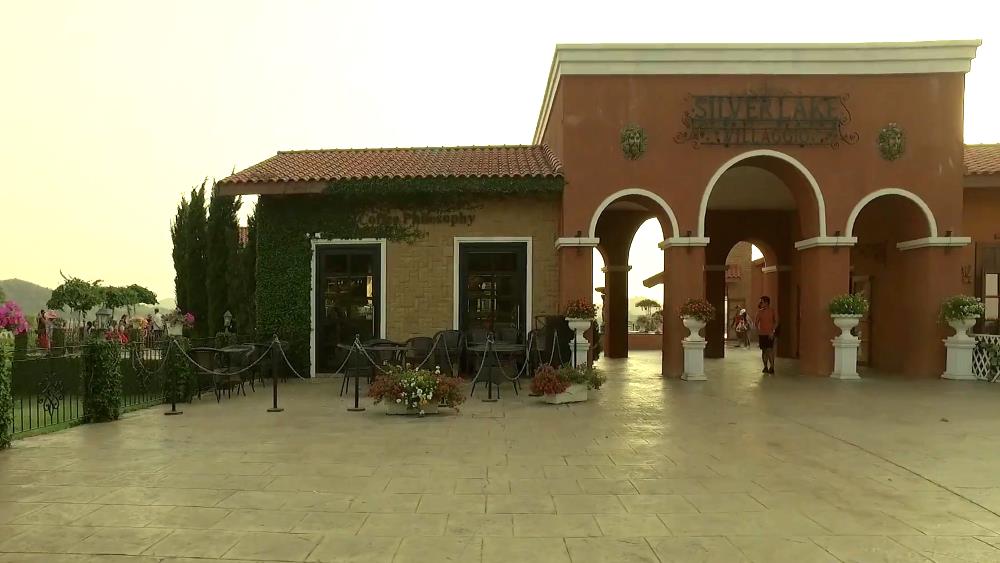 Next to the mountain of the Golden Buddha are the vineyards of Silver Lake or "Silver Lake", owned by a Thai family, which organized here a place for public recreation and a picturesque shady park of tropical trees.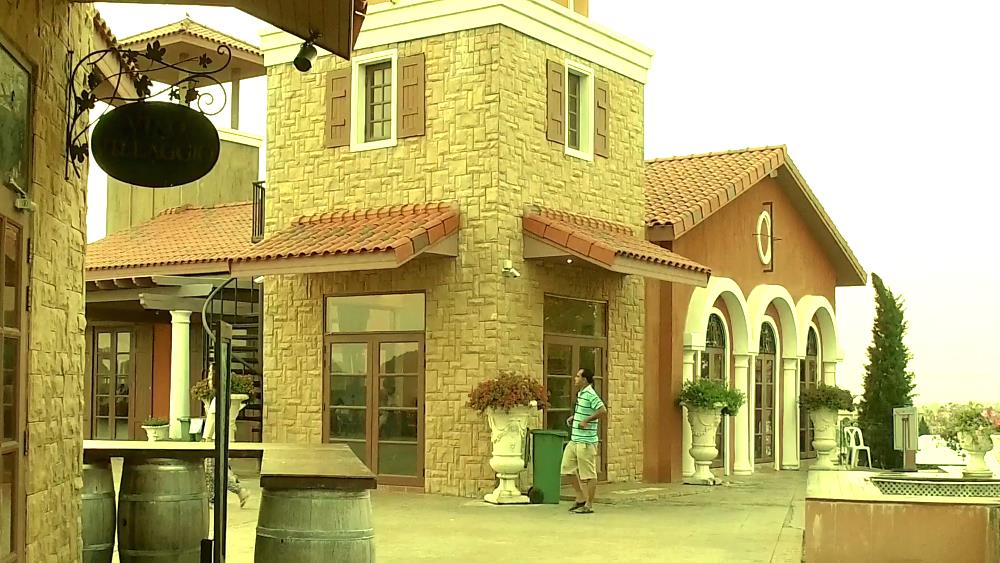 In Silver Lake tourists can visit the windmill, go to a restaurant with wines from the local vineyard, and store. The park's alley, which features beautiful gazebos, offers a magnificent view of the lake and plantations.
Art in Paradise 3D Gallery
The 3D Gallery in Pattaya, established in 2012, is a great place to go on your own or with kids. Art in Paradise Gallery consists of many rooms for taking pictures in 3D – projection, it is very popular among tourists.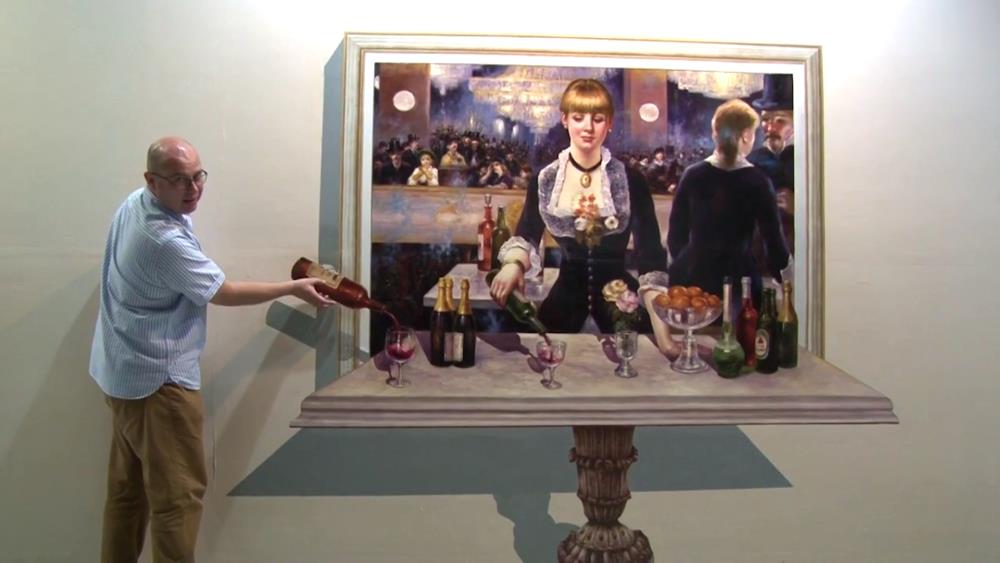 If you are photographed next to these pictures, you get the full feeling that a person is inside it and takes part in the action depicted: running away from a dinosaur, climbing a magic ladder, catching a fairy-tale bird by the tail, etc.
Teddy Bear Museum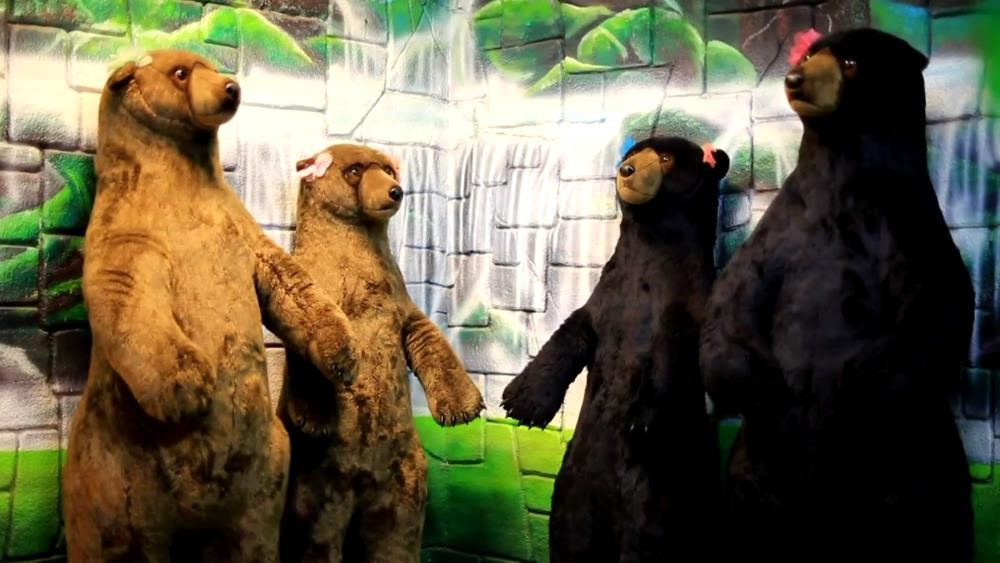 This is another new museum that opened in 2013 that kids will be just happy to visit because. it's all about teddy bears. Today Teddy Island is divided into several zones and continues to expand and evolve.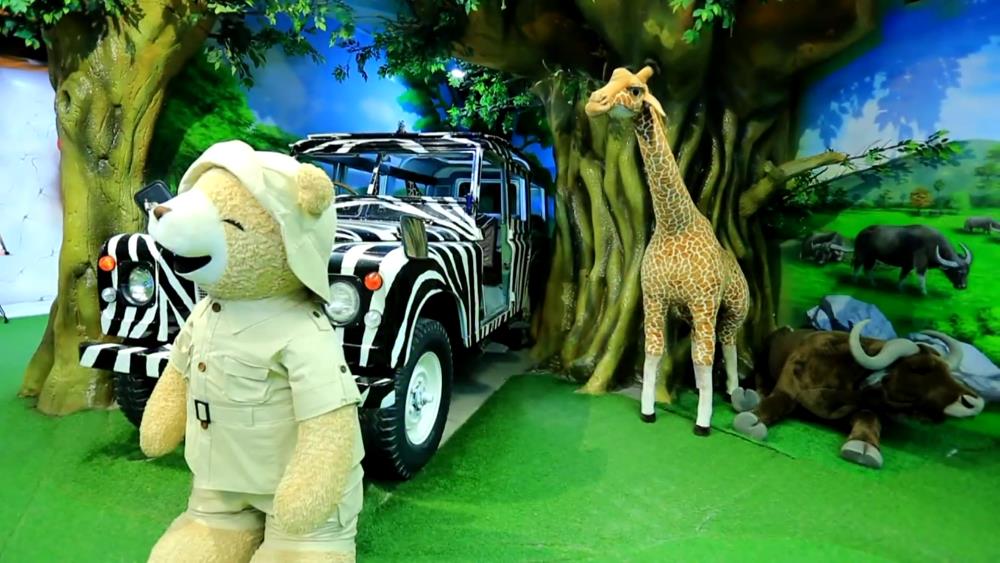 Adults and children who have been to Teddy Island will have a lot of fun and many colorful photos in the art gallery. Visitors go to the Island of Bears on a colorful boat, pass through the Magic Gate and find themselves in a real bear tale.
Alangkarn Theater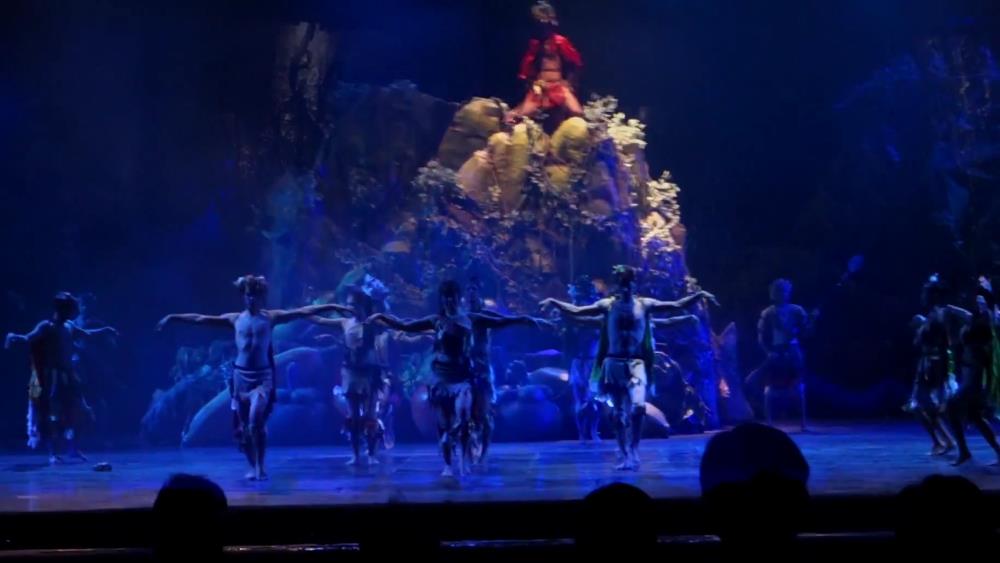 The theater is located near Pattaya and is a large complex, which includes a garden, a lake, a restaurant, souvenir shops and the theater itself with 2 thousand seats. Here you can perfectly relax all day and touch the art of Thai art.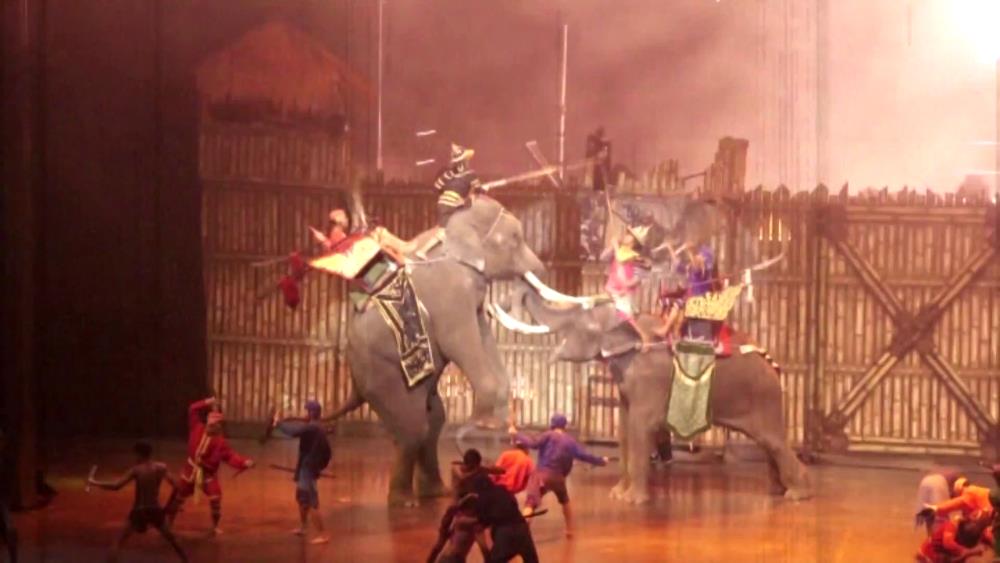 The program of this theater includes a daily production on the history of Thailand from the Ramayana. On a huge panoramic stage in a hall with good acoustics for an hour before the audience performs professional theater and circus artists, trained animals, including. elephants. You can see a great light show.
Gems Gallery Jewelry Factory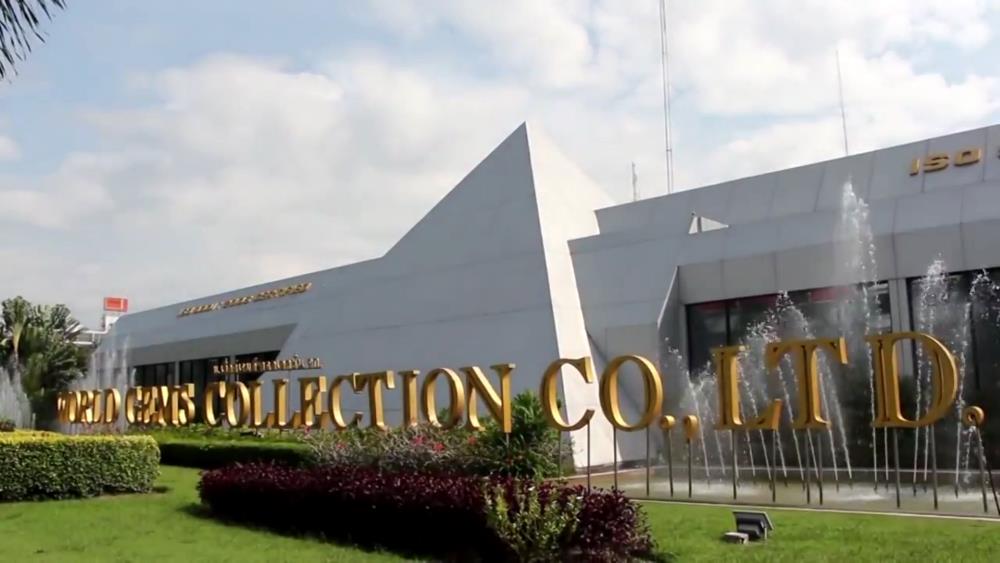 It is a branch of Thailand's largest jewelry company, which has earned high praise from customers of their jewelry due to the quality, world-class professional level of jewelers and excellent service. Factory managers speak many languages, including Russian.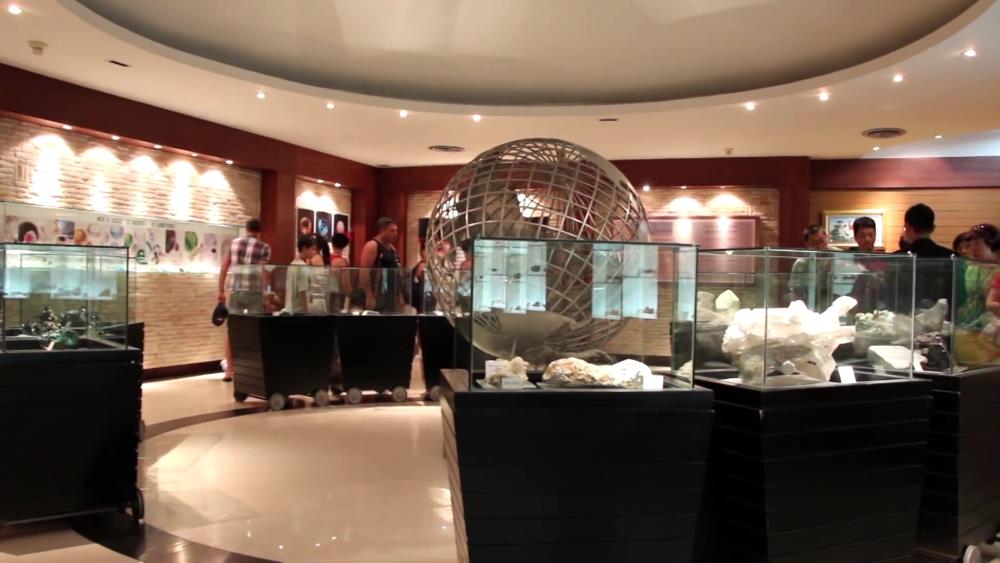 Tourists from all over the world can visit the sales floor of this branch and see and buy the company's products. Masters of jewelry making ways to produce real masterpieces using local and imported gems (the famous Thai pearls, diamonds, sapphires, etc.).
Pattaya Underwater World Oceanarium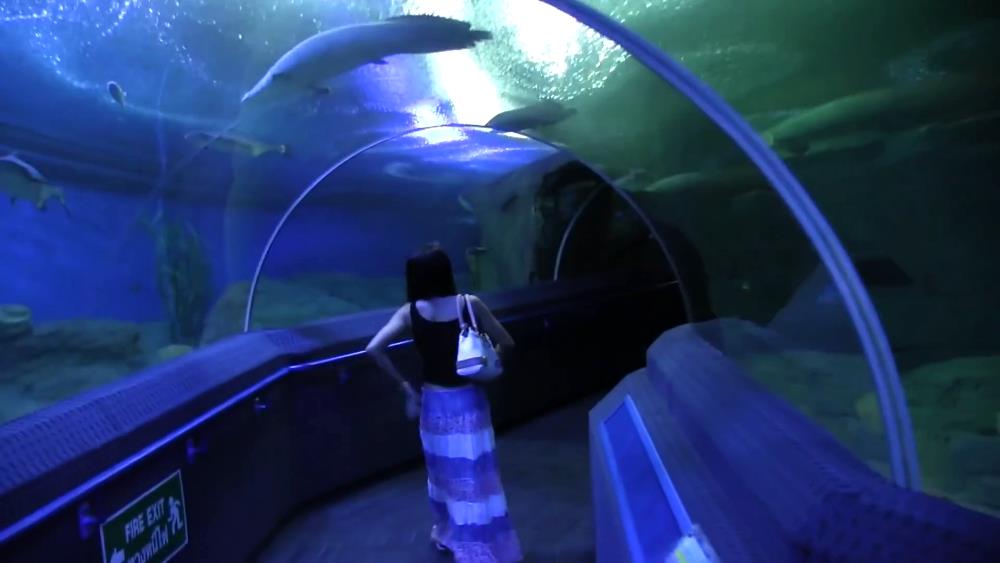 This oceanarium was opened in 2003. It is considered the largest in Southeast Asia and has a giant collection of fish and various underwater inhabitants, sea fauna and flora. It is of interest not only to tourists, but also to oceanographers from all over the world.
This attraction in Pattaya has a tunnel that is more than 100 meters long. Here you can see the inhabitants of the shallow pool and many aquariums, a beautiful waterfall, a separate aviary with otters, etc.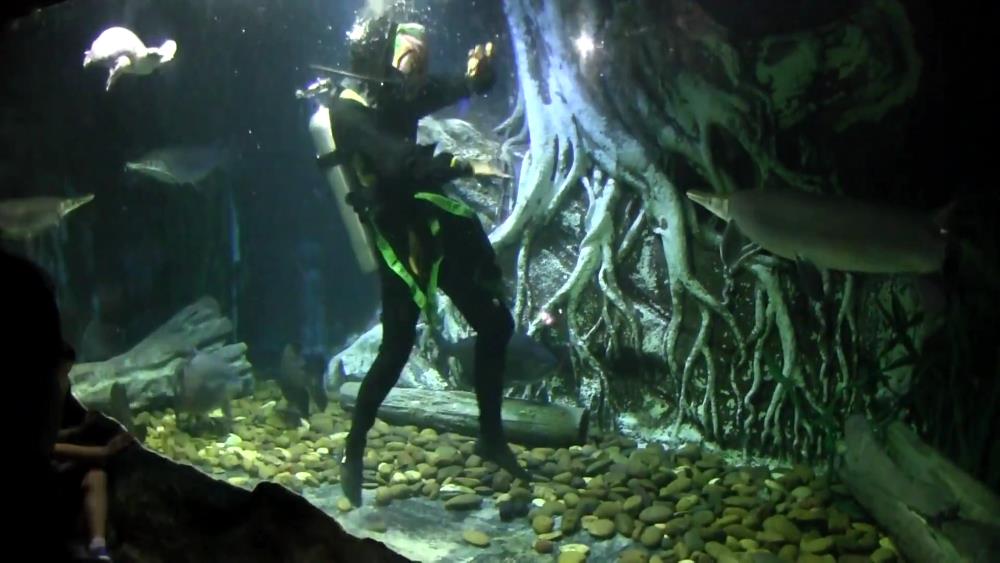 Oceanarium staff periodically hold for tourists extravaganza: show-feeding fish, in which even children are allowed to participate. And they will definitely be grateful to their parents for such entertainment.
Pattaya Park Tower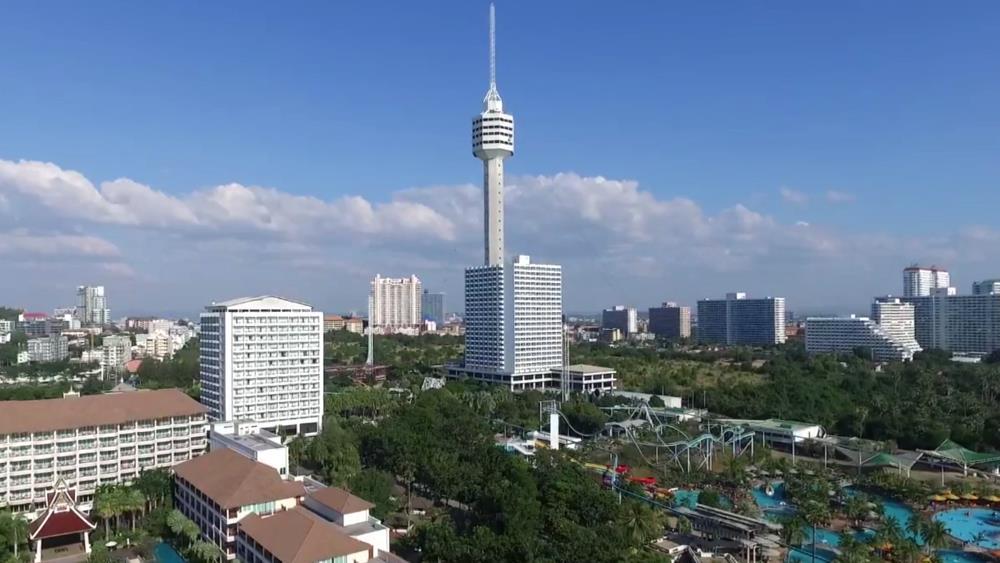 This hotel complex with entertainment and attractions was built in 1985. First of all it is the largest hotel in Pattaya, also in the Tower are restaurants with beautiful sea views, rotating around its axis. All city tours necessarily include the observation deck in the Tower, where you can best see the panorama of the city. If you want, from there, from the 55th floor, you can go down a rope ladder, which is very fond of extreme people.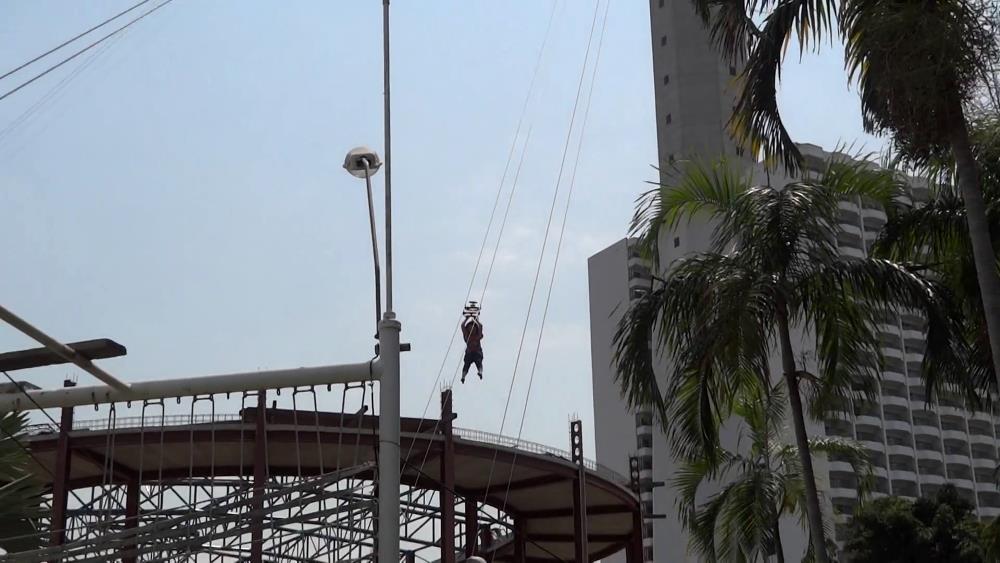 Near the Tower is an amusement park, water park and swimming pool. You can take a ride on a very steep slides, ride the monorail train, to visit with children on a variety of carousels, swim in the pool, sunbathing, etc.
Elephant Village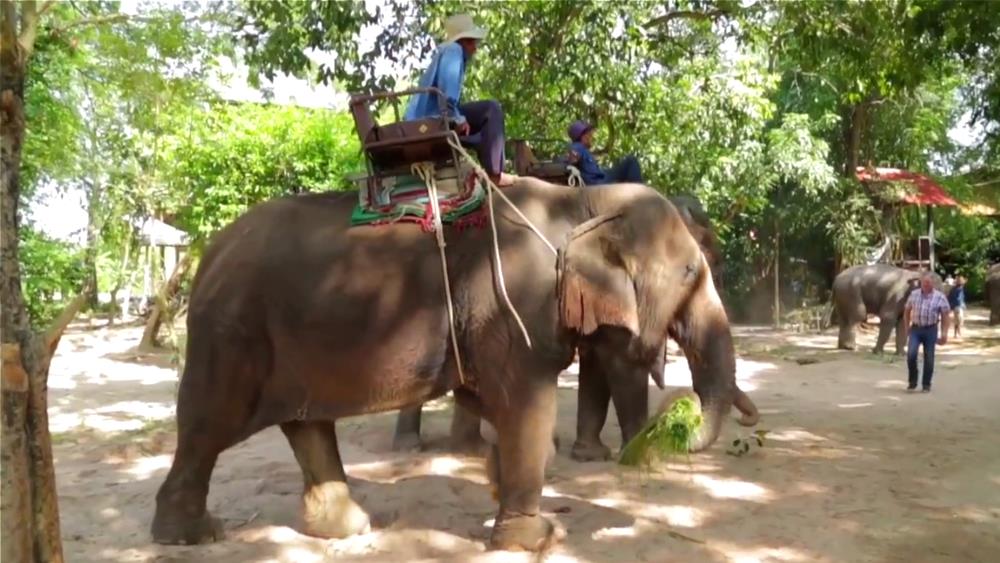 This attraction is located near Pattaya. The Village or Elephant Farm is home to several dozen of these animals. Here you can get a closer look at the lifestyle and character of these kind giants.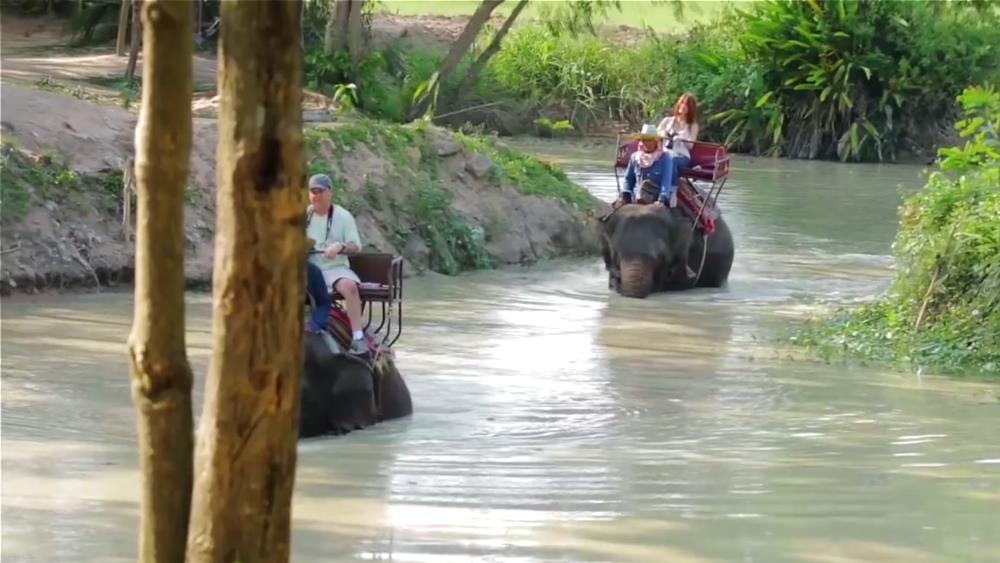 For young children, this is a great opportunity to get up close to elephants, touch and feed them, touch the nature of Thailand. And the most interesting thing – to ride an elephant, great feelings and memories will last a lifetime.
Snake Farm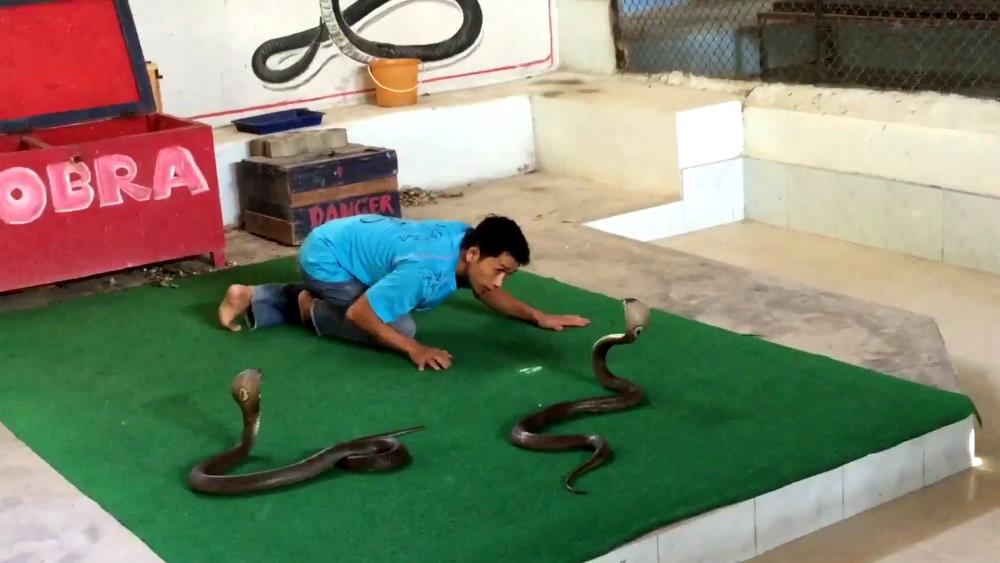 This farm is home to tropical snakes and produces snake venom and blood, widely used in modern official and ancient Thai medicine. The farm is very popular with tourists who have heard about the wonders of Thai snake medicine.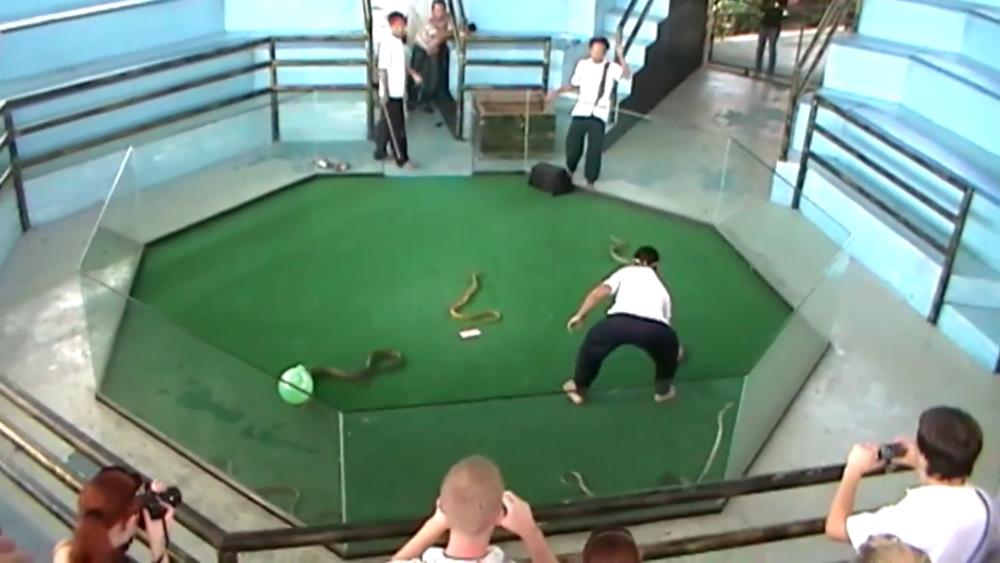 The snake world of Thailand is very diverse, and all the snakes living on the farm are caught directly from the wild: pythons, vipers, aspids, king cobras, many species of sea snakes, etc. Tourists are shown the living conditions of snakes, offer to take pictures with pythons and other reptiles, watch a snake show, visit the souvenir shop, buy real Thai medicines made from snake venom, etc.
Sheep Farm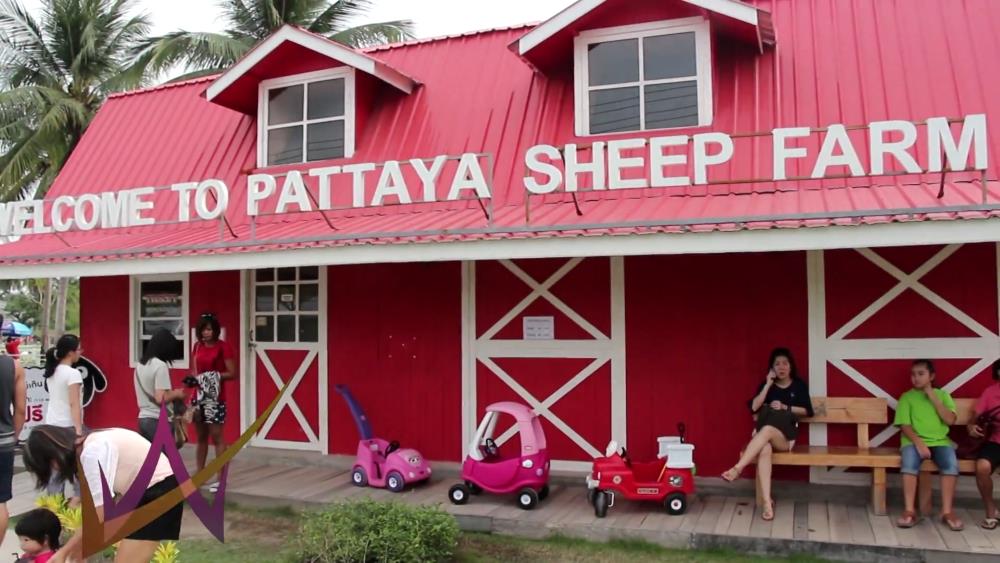 This is a very cute, homely farm near Pattaya that will be fun for kids and adults alike. After all, there is not only a sheep farm, but also a lot of entertainment: a castle trampoline, feeding sheep from a bottle, parrots from the hand, etc.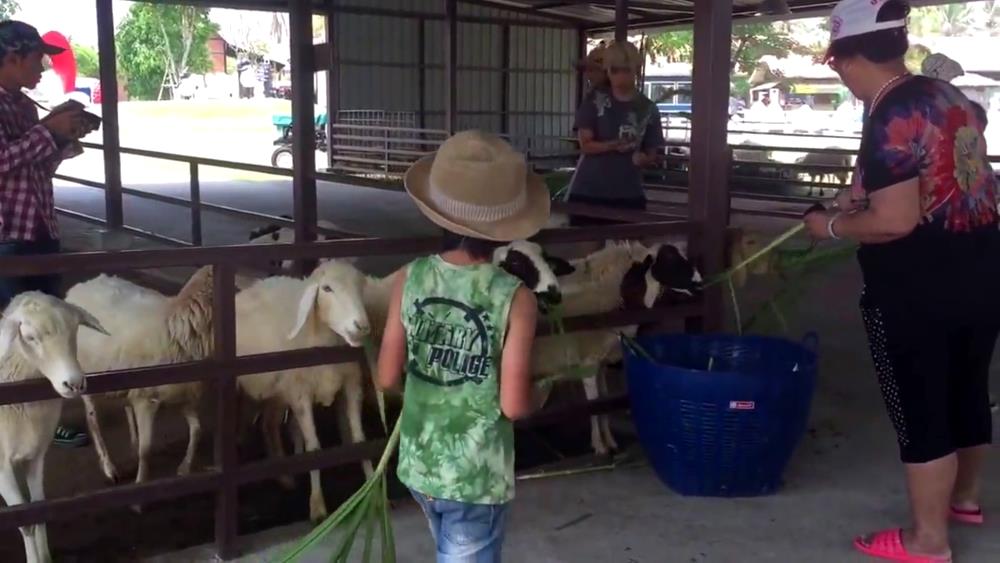 In addition to sheep, you can see deer, monkeys, pygmy boars, and birds. On the farm, among the representatives of the fauna can have a great time: visit the souvenir shop, have lunch, get your photo in a beautiful frame and just relax.
Floating Market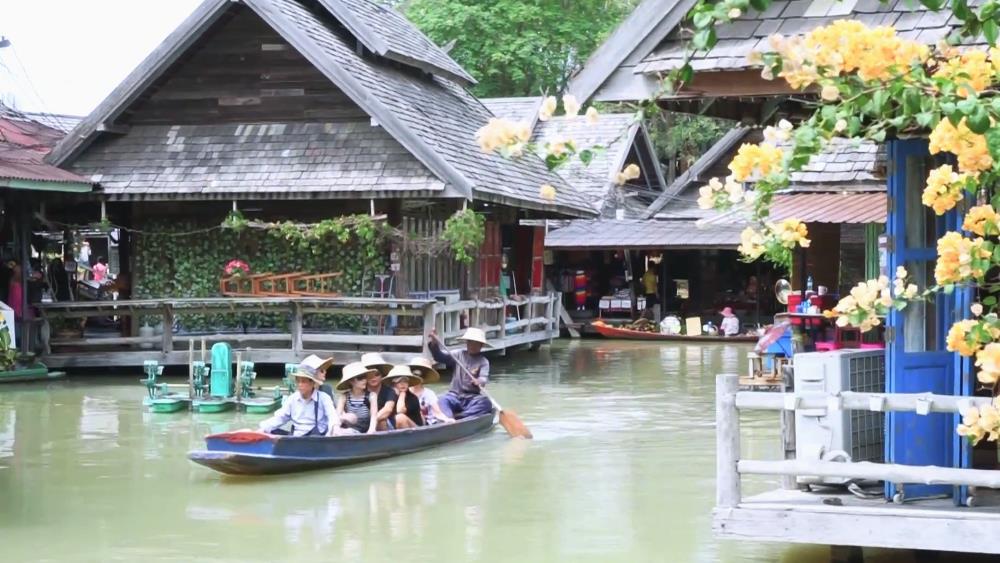 It is the largest Thai market located on the water, and a great, ancient Thai attraction. The floating market was built on stilts in 2008 and has a small area divided into four regions of the country. There are about a hundred stores, there are cafes and restaurants, which can be accessed by bridges or by boat.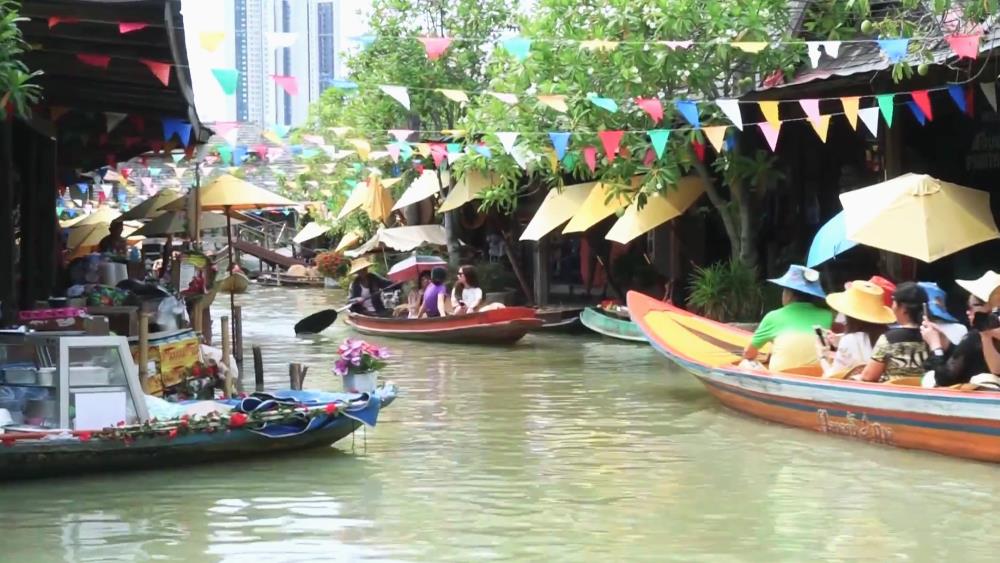 It is important to note that many Thai houses in fishing villages also stand in the middle of the water on stilts. So you can visit the market and at the same time join the ancient traditions of Thailand. Here you can see Thai boxing and national dances, watch and buy the works of local artists, have lunch at a cafe on the water, have a session of Thai massage and visit the temple of the Indian god Ganesha.
Walking Street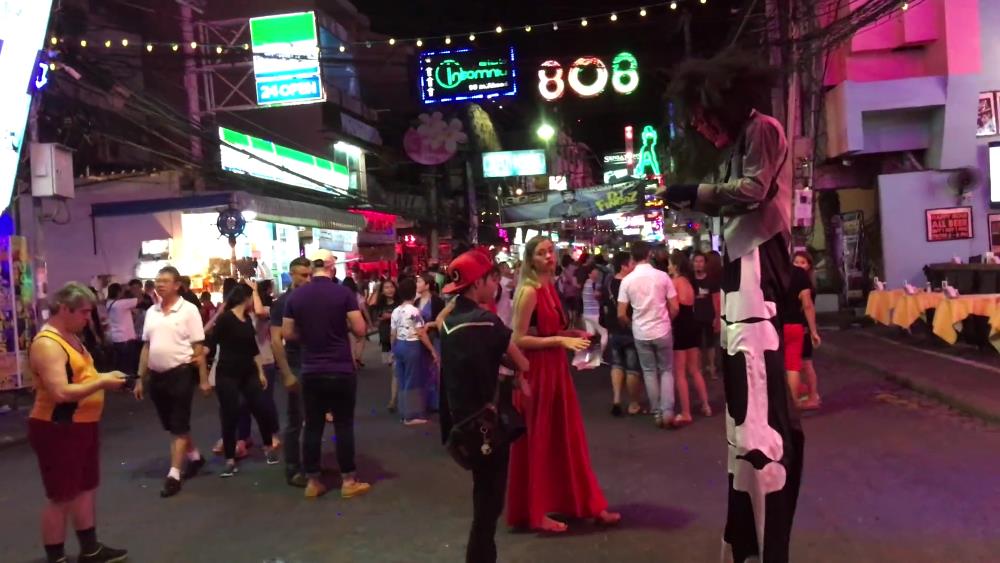 It is the main street in the city and the center of its nightlife. In fact, Walking Street plays the role of the main attraction of Pattaya, it was certainly all Russian tourists who have ever flown to Thailand. Some, like Ostap Bender, even charge for a tour of this street.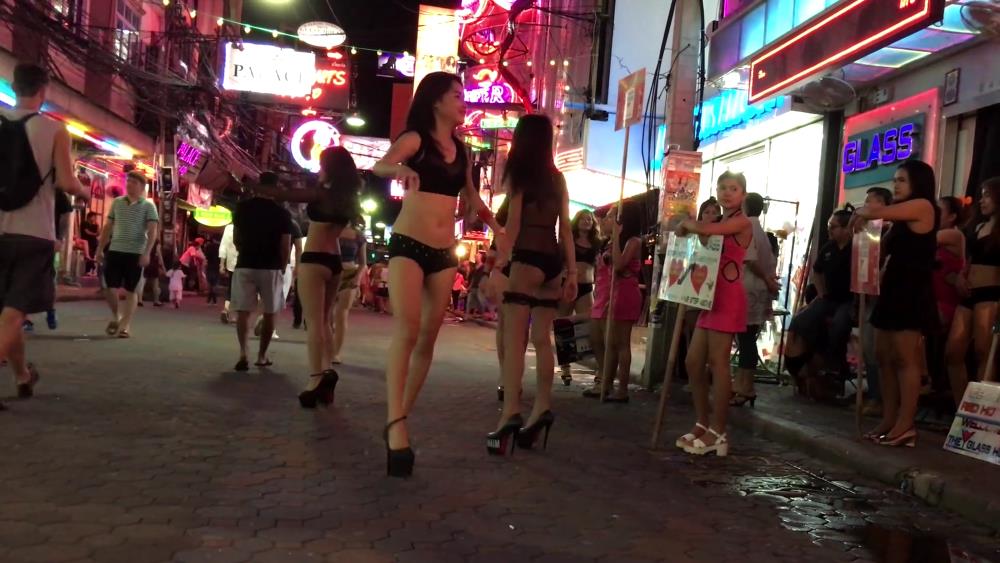 Nightlife here starts at 5 pm and lasts until 2 am, when the last drinking spots close. Here you can find restaurants with all cuisines of the world, visit nightclubs, discos, cinemas, Go Go Go bars with striptease, "massage with continuation" and other entertainment for adults. This is what you can see in Pattaya on your own.
Wongamat Beach
Wongmat is the most popular beach in the resort for the reason that it is the best in town. The waters of the Gulf of Thailand near Wongamat Beach, compared to other Pattaya beaches are quite clean and almost transparent.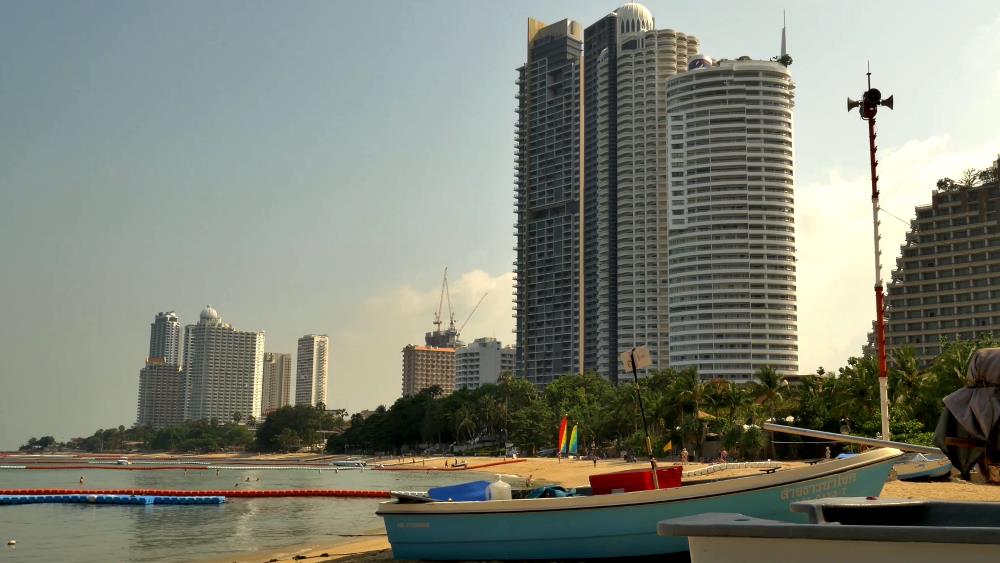 The coastline of about 4 km is built up with expensive hotels, so the beach is actively cleaned up for foreign visitors, it also has all the necessary infrastructure. Wongamat is also famous for its sunsets of extraordinary beauty.
Ko Lan Island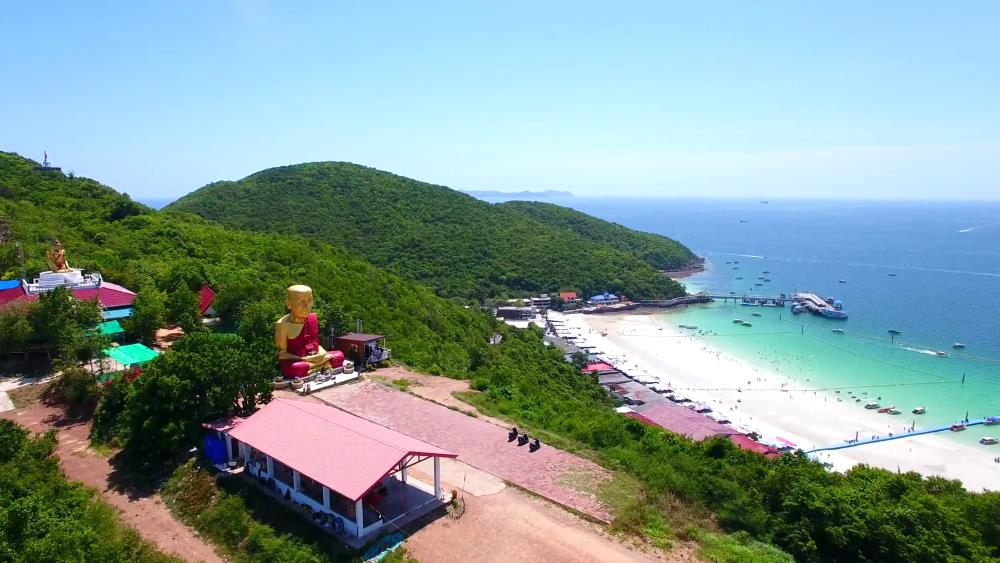 This is a great place for beach lovers. The island is located in the Gulf of Thailand a few kilometers from Pattaya. On Ko Lan there are six excellent landscaped beaches with white sand and stoneware roads leading to them.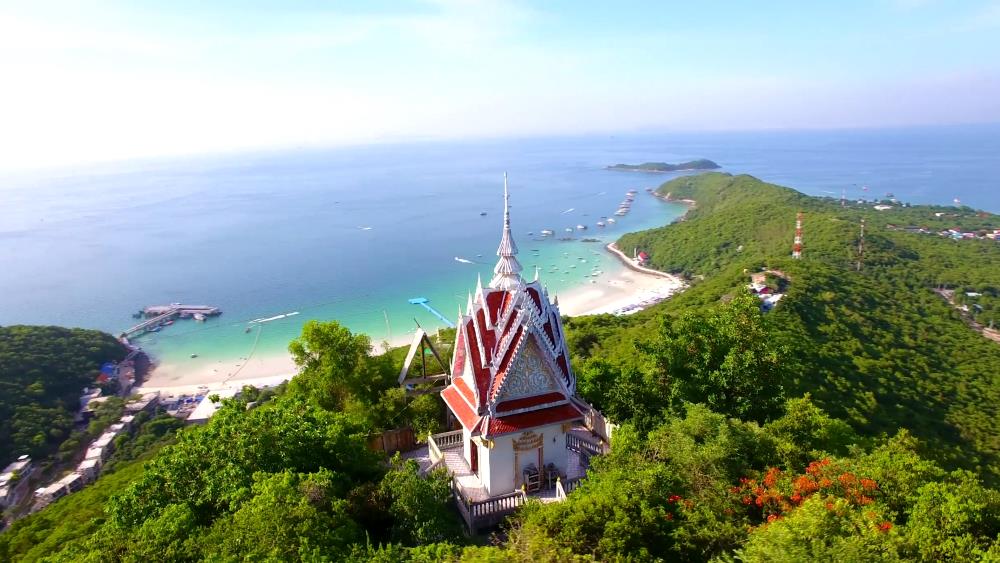 There are numerous hotels on Ko Lan, including. Five-star, bungalows, restaurants and cafes. You can swim, sunbathe, or just wander around this small island, looking at the magnificent tropical scenery.
Siracha Tiger Zoo
Another great entertainment spot to go to with the whole family. At the zoo you can admire these graceful felines, take pictures with them and feed them in complete safety.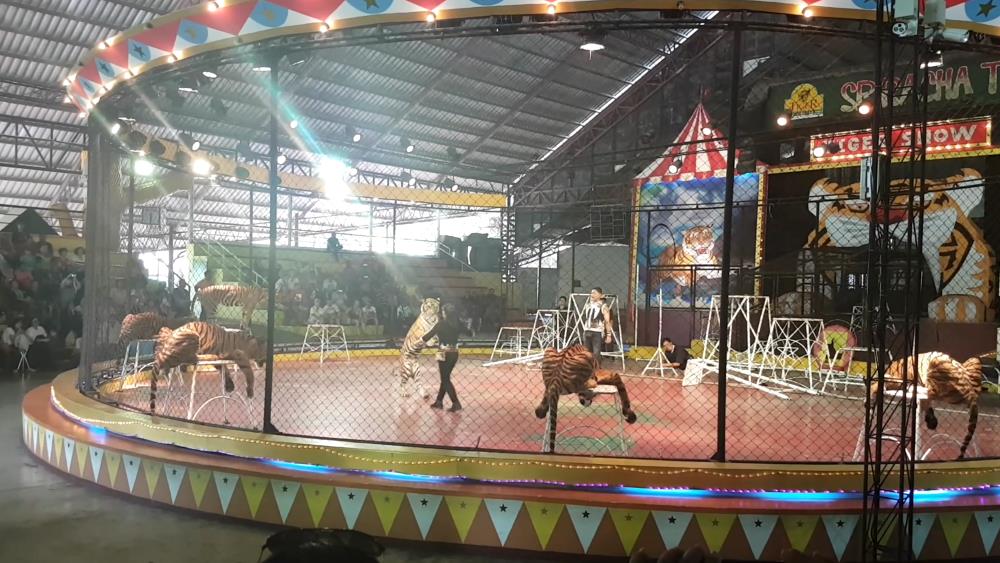 In addition to tigers, there are elephants, which can be ridden by both adults and children. Tourists and other guests are also offered various circus shows with tigers, elephants and crocodiles. You can see the aviaries where the pig is nursing baby tigers and the tigress is nursing newborn piglets, etc.
Khao Kheow Zoo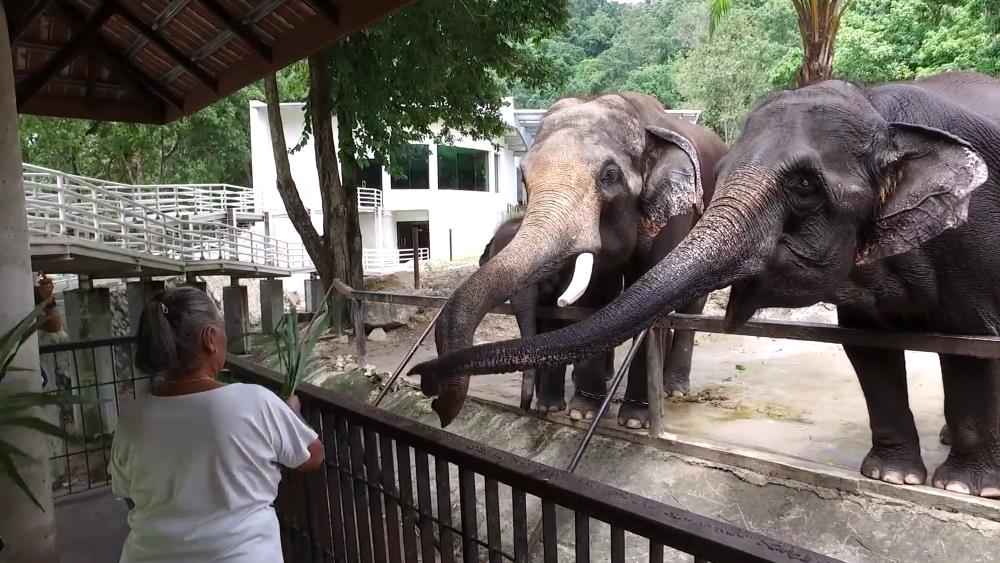 Khao Kheow – open zoo, where animals are not sitting in cages, and live in aviaries or just stroll among the visitors, which is much more interesting and convenient for watching and studying them. Naturally, the latter does not apply to predators.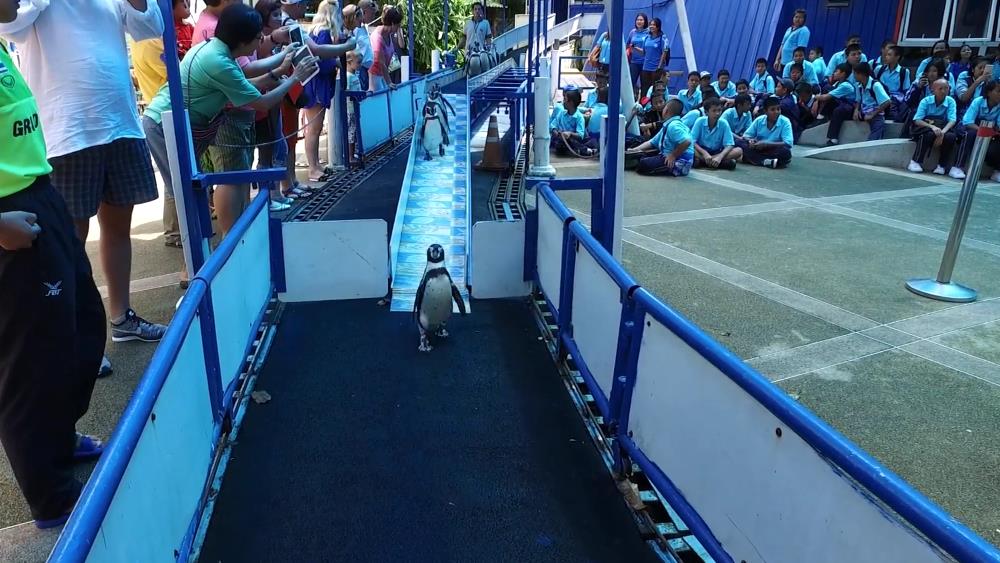 The zoo occupies a large area, and it is traveled by autocars. Its specialists have developed several types of excursion routes by thematic zones, which are chosen by the guests of the park. Here you can find herds of deer, antelope, buffalo, zebra or ostrich. The zoo is home to many gibbon families and features white tigers.
The local cats, the turtle pond, the rabbit enclosure, the anaconda aquarium, the penguin house, and the butterfly garden are sure to be of interest to children.
Ramayana Water Park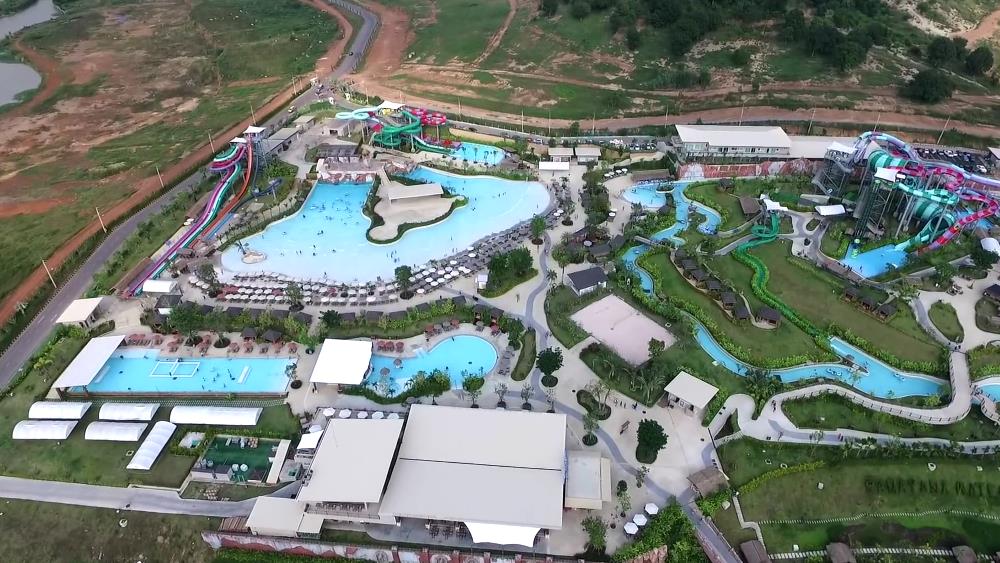 This water park opened in 2016 and is considered to be the most modern and largest in Pattaya. It has more than 50 attractions, including. toddler areas. The park has beautiful landscaping with unique ethno-cultural artifacts.
Of course, there are many extreme roller coasters, some you can ride as a family. Children's slides are perfectly safe, they are small and have a simple design. Also widely represented are swimming pools, water guns for children.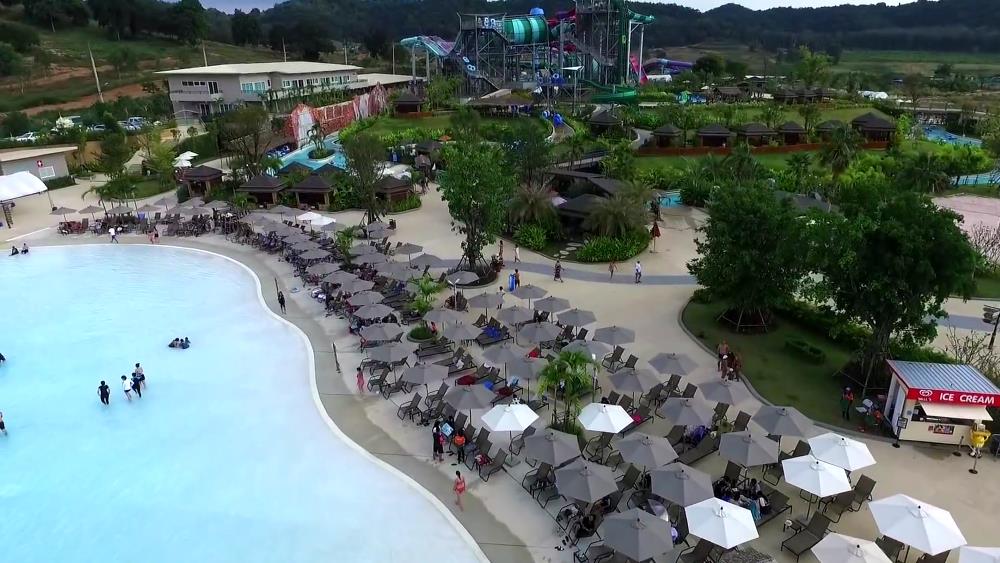 For those not inclined to the extreme, there is a lazy river, you can go down it on an inflatable raft, contemplating the surrounding tropical vegetation and ancient ruins of cities. This is a Thai water park, so there is definitely a floating market with souvenirs and food. And instead of the sea – a wave pool with umbrellas and sun loungers.
Cartoon Network Amazone Waterpark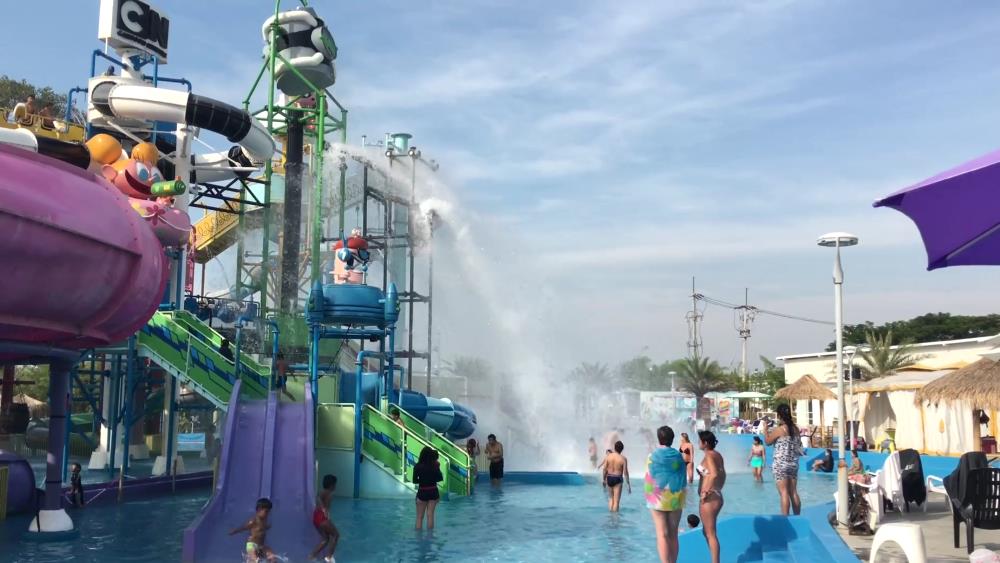 This themed water park was built by the American Cartoon Network in 2014. It has a huge area and is divided into several zones with giant extreme slides in a capsule, with a freefall, etc.
On many slides you can take a child for a ride, and for the little ones in the park there are more moderate entertainment. Moms can not be afraid, children under 140 cm on the slide will not take. There is a special area for fans of surfing.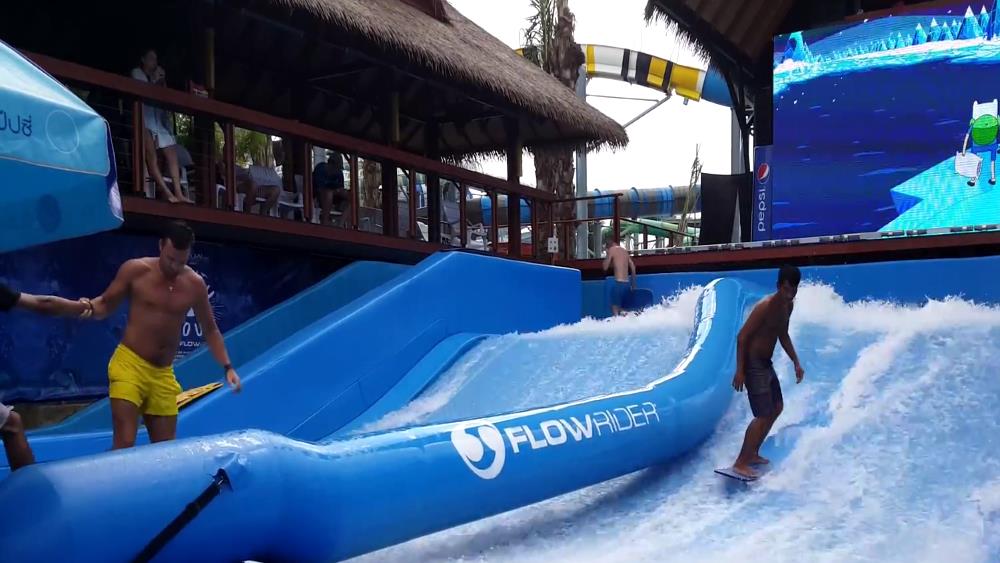 It is known that the sea in Pattaya is not very clean. Cartoon Network Amazone Waterpark is a great replacement for it. Also here you can eat, drink coffee, visit souvenir stores, ie. the whole day to spend your leisure time in an interesting way.
Video overview of Pattaya sights