Krabi is one of the mainland southern provinces of Thailand, located on the shores of the Andaman Sea. The provincial capital bears the same name – Krabi Town. It is one of the centers of beach holidays in the country. There are a lot of sights in Krabi.
Top 10 Sights of Krabi
We suggest you read a brief description of attractions Krabi with photos, feel the untold beauty of these places, so that then go here and see everything for real. So, what to see in Krabi?
Tiger Temple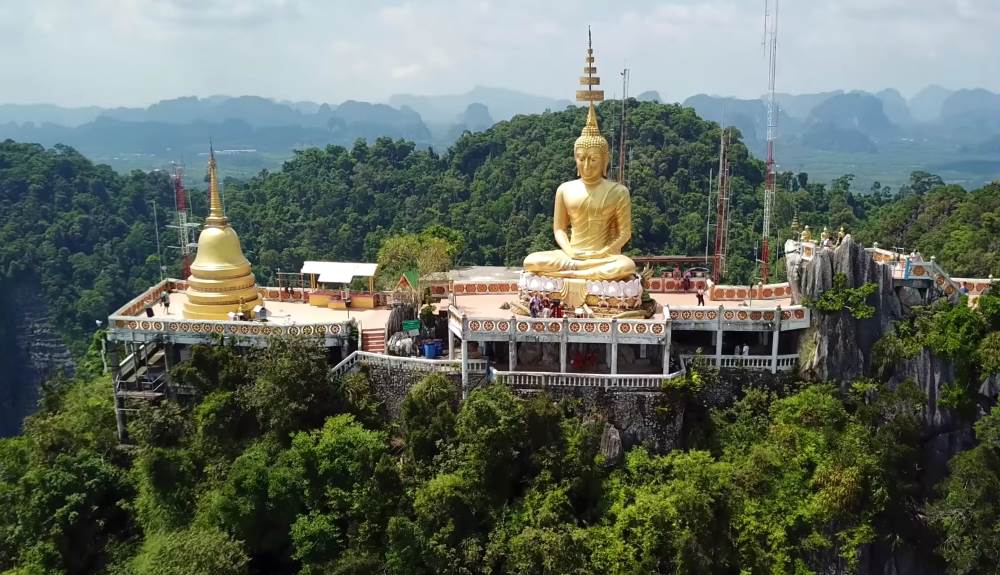 This temple is one of the most beloved and sought-after vacation spots in Krabi. Tourists and pilgrims come here en masse. The cave temple is "under the claw" of a rock nearly 300 meters high, hence its tiger name.
The Tiger Temple has many statues of particular interest to tourists, and pilgrims are not interested in the appearance of the temple, but in taking their own "path of purification. Here you can climb the mountain, on top of which the Buddha left his mark.
Seashell Cemetery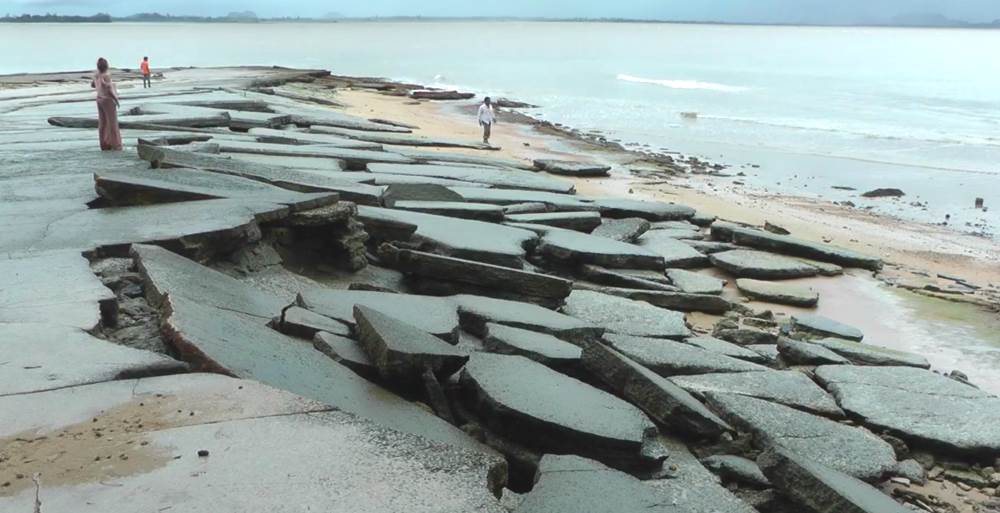 This rock is at least 75 million years old. years is covered with a thick layer of shells. It gradually sinks down and goes into the depths of the sea. And around it grows a mango jungle, through which there are trails for tourists.
It's really just a beach with slabs of seashells stored on it. A lot of research has been done on their age here. On this beach you can really touch the ancient history of the Earth. The shell cemetery is mesmerizing.
Blue Lake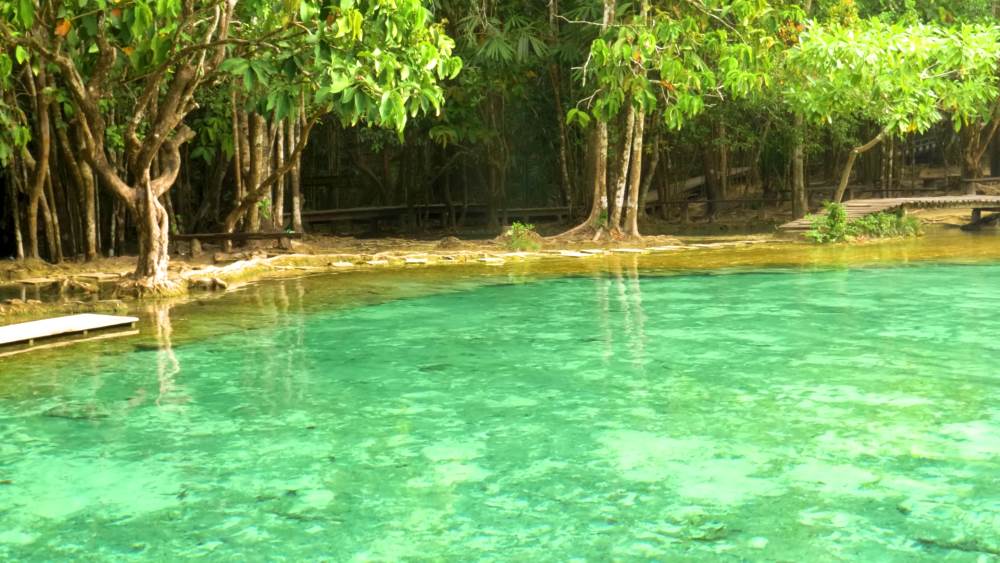 This lake is located in Khao Pra Bang National Park. The bottom of the lake is covered with special minerals that give its waters a bright blue color. Around the lake – thickets of mango and some species of rare and endangered tropical plants.
The Emerald Pool gets its purest waters from hot springs. Diameter of the reservoir is no more than 25 meters, you can safely swim in it. You can enter the national park only during daylight hours.
Hot Springs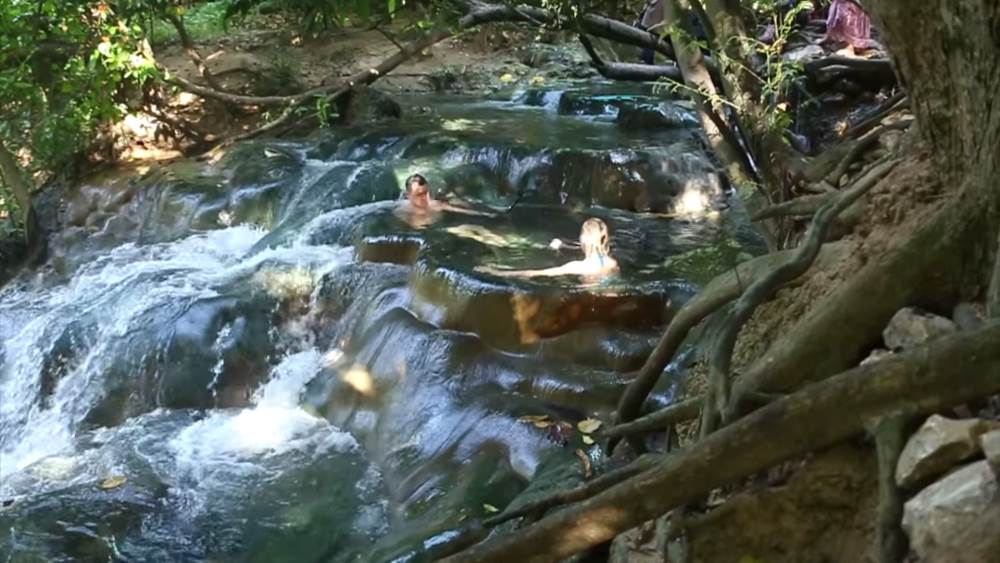 These springs are known worldwide for their therapeutic properties. Many Thais and tourists from other countries around the world come here every year. Saline spring is great for relaxation and healing, but stay more than 20 minutes in it is not recommended.
Near the spring there are tents where you can order a real Thai massage. There are showers and restrooms. In general, the area around the hot springs is landscaped, you can spend a whole day here and improve your health.
Khao Phanombencha National Park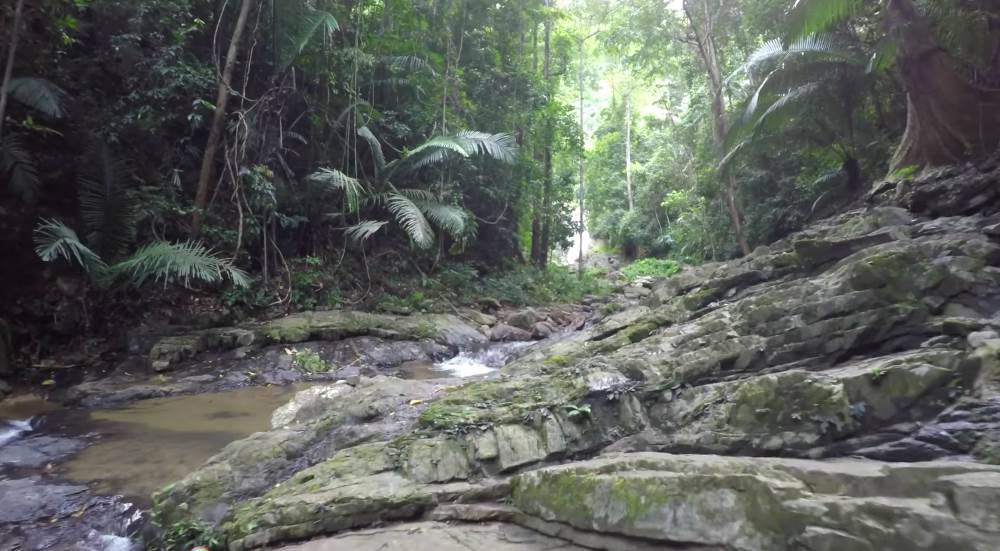 This tropical park with its unique landscapes and inhabitants was officially opened in the late 1970s. Such a magnificent natural attraction is a must-see in Krabi.
In the national park you can see hills, caves and multi-level waterfalls, climb a mountain to view the fabulous beauty of the park from above, take a refreshing dip in the local natural pools, spend the night in a tent or bungalow
Catfish Farm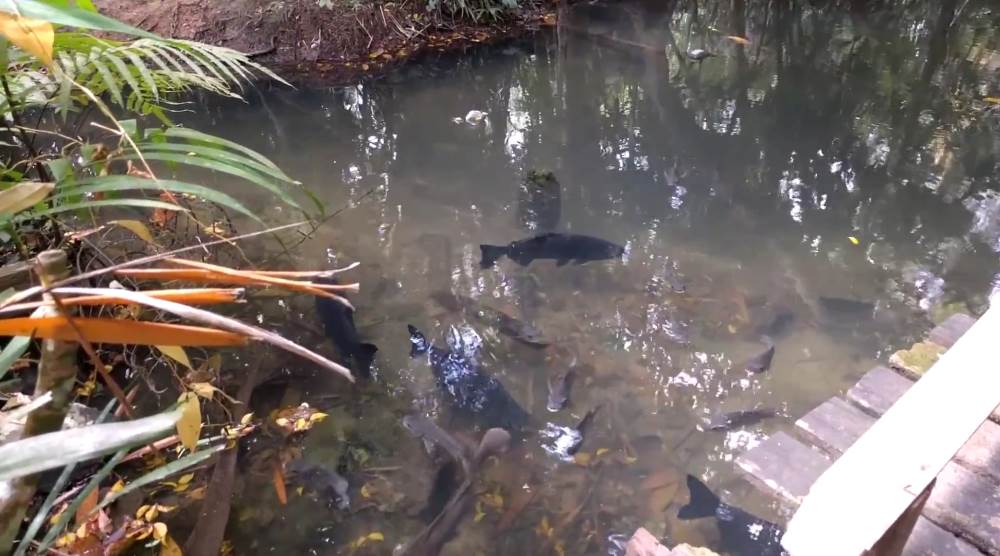 This attraction of Krabi and the whole of Thailand is a great place to come as a family, together with children, the farm will be a real discovery for them. Here guests will observe the life of catfish of different ages and even feed them.
The catfish farm is a large nursery with freshwater lakes where catfish live. Tourists have a lot of fun just strolling around the ponds among tropical plants, walking along the coastal paths, beautiful hanging bridges, etc.
Elephant Farm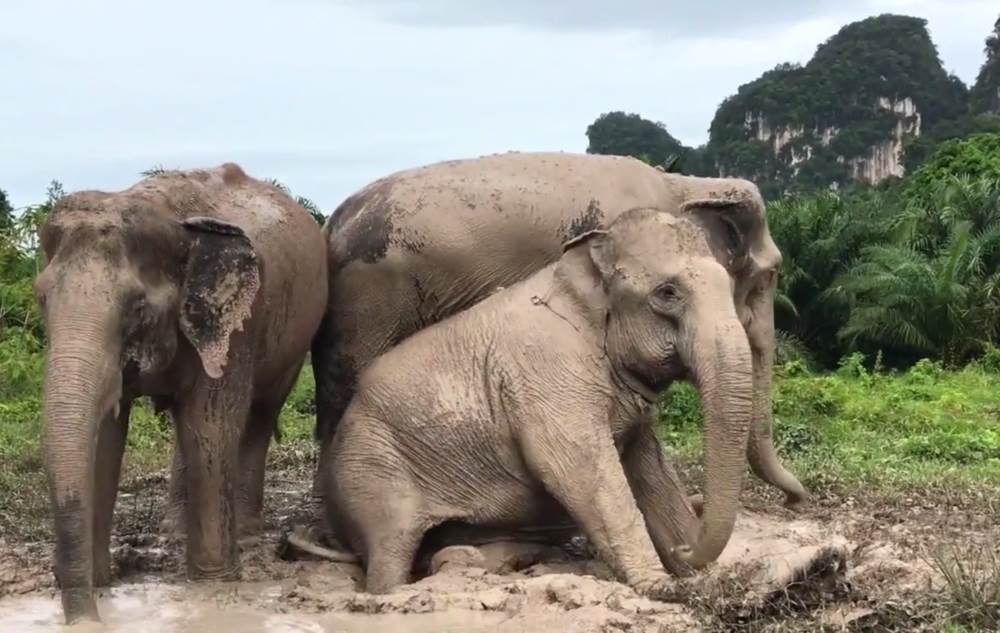 Not far from the catfish farm is a farm where elephants live. Together with the kids you can go straight to this wonderful place as well. Elephants are the symbol of Thailand, the most respected and revered animal in this country. Practically like cows in India.
The farm offers all visitors an elephant safari. They will have the opportunity to ride elephants through the wild, impenetrable jungle. This adventure is extremely enjoyable for children. And adults can enjoy the unique beauty of nature.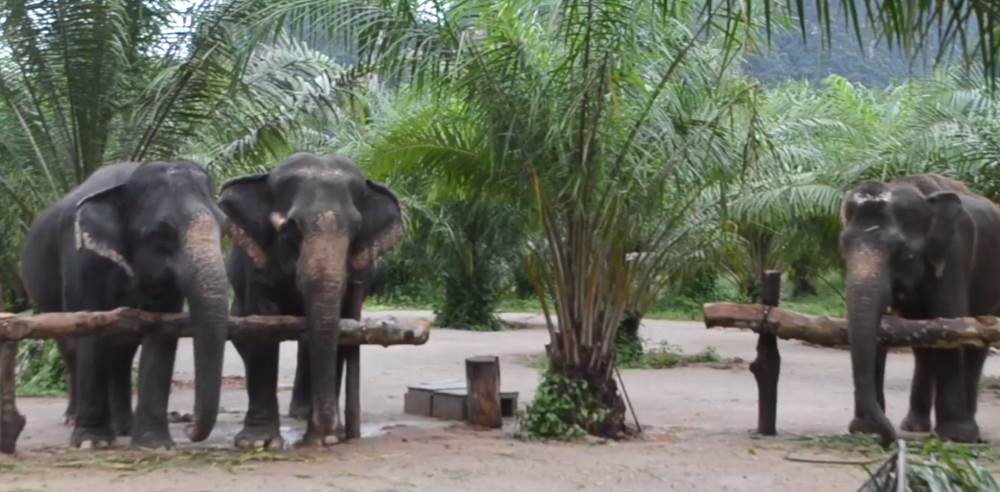 On each elephant you can see a professional mahout leading the entire trip. He is responsible for the safety of the "passengers" who had the joy of interacting with a huge, kind and sociable elephant.
Snake Farm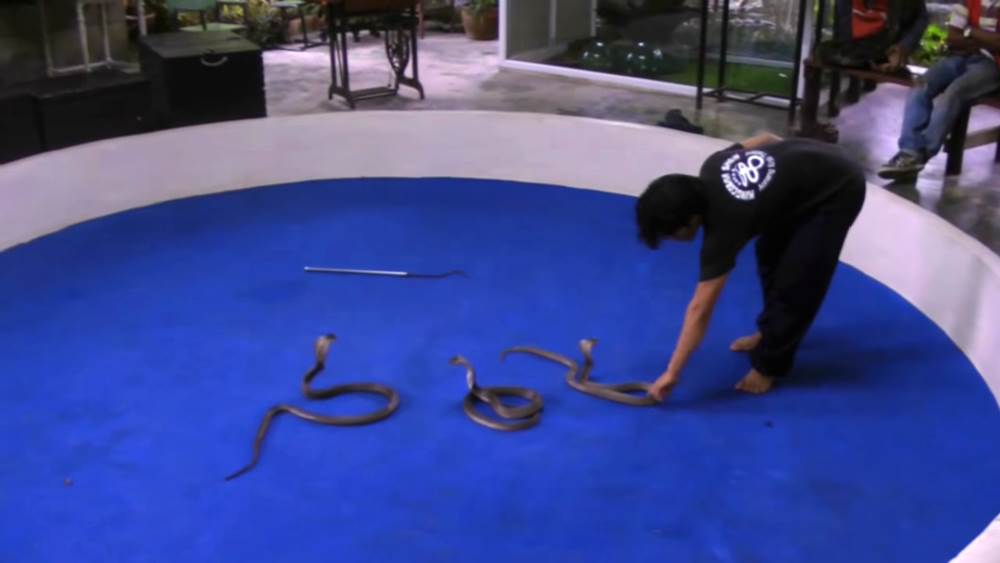 Thailand is the realm of snakes, many of them poisonous. In this country for tourists organized a lot of snake farms, where you can take a closer look at the life of these amazing reptiles, participate in snake shows, etc.
In Krabi, you can visit the Royal Cobra Snake Farm, learn a lot about the snakes that live there and watch a performance with the royal cobra. Snakes are known to be perfectly trainable.
The farm produces medical preparations based on snake venom and some venomous snake organs. They are extremely popular with tourists and are sold out immediately at very reasonable prices.
Raleigh Peninsula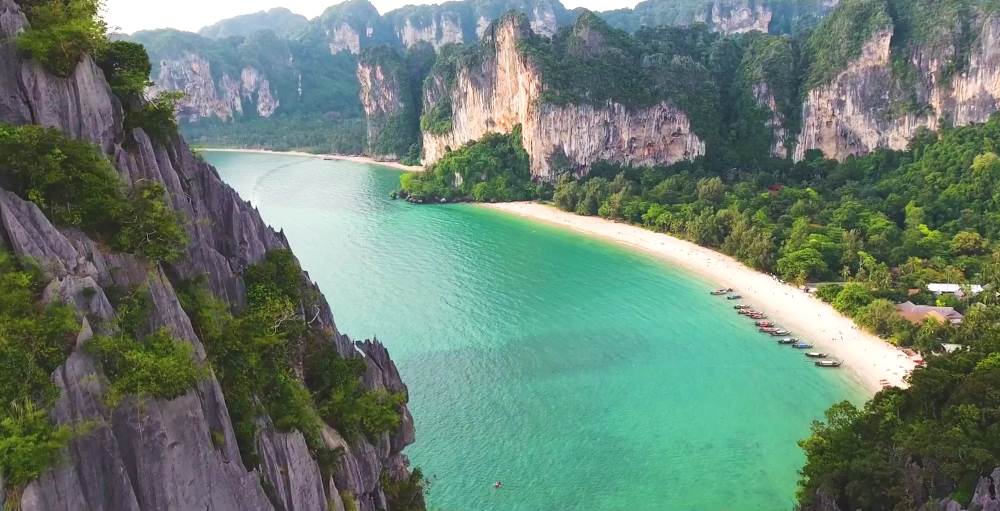 This picturesque attraction of Krabi can be explored on your own. On the peninsula you will find beaches with white sand, azure sea, excellent service and great Thai cuisine.
Near the best beach in Krabi, located near the cliffs, you can visit the real Diamond Cave, which has a length of more than 180 km. Not far from the peninsula there are two more beautiful attractions – Poda and Chicken Island.
The only way to get to Raleigh is by sea. Small boats from Krabi Town are scheduled to arrive here. It costs up to 300 Thai baht, or $9.28. If you want, you can stay on the beach overnight.
Poda and Chicken Island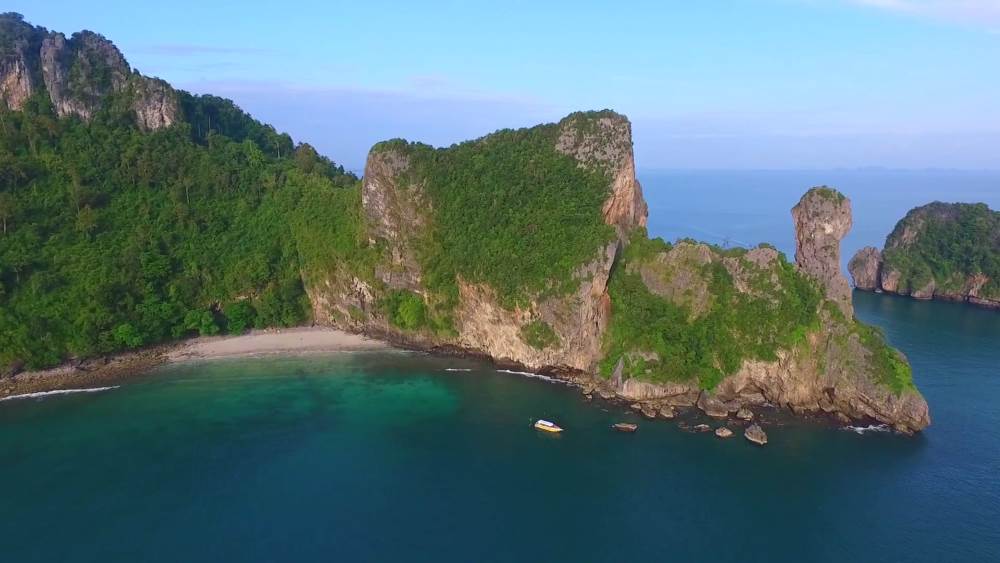 Not far from the Raleigh Peninsula are two of these wonderful islands. One has a rock in the shape of a chicken head, so it is called Chicken, Both islands have cliffs on one side, and on the other – beautiful beaches with fine white sand.
The islands are connected by a long sand spit that appears at low tide. At this time you can easily go from one island to another. The islands are available to tourists all year round. There is a cafe open near Kurinoe, where you can refresh yourself on vacation.
Video overview of Krabi sights
Krabi Sightseeing Map