The north of Goa is calm and respectable. This part of the island is ideal for families with children, extended stays, spiritual practices and relaxation. Among the resorts of northern Goa, Arpora stands out for its high level of service and comfort. The village is small, but it has everything you need from luxurious beaches to comfortable hotels.
Features of Arpora
On the map of Goa, Arpora, as a settlement, is located near the beaches of Anjuna and Baga. The resort is separated from Dabolim Airport by about 40 km. Tourists come here for luxury and comfort. Peak season is in the winter months, from June begins monsoon time and the flow of tourists is several times less. The peculiarity of the resort in the absence of inexpensive shekels, hotel complexes and budget entertainment. Everything is beautiful, expensive and with a mark of quality.
Most hotels have a swimming pool, spa complex and a restaurant with a varied menu, which includes dishes of national and European cuisine. Rest is focused on package tourists. But independent travelers also come.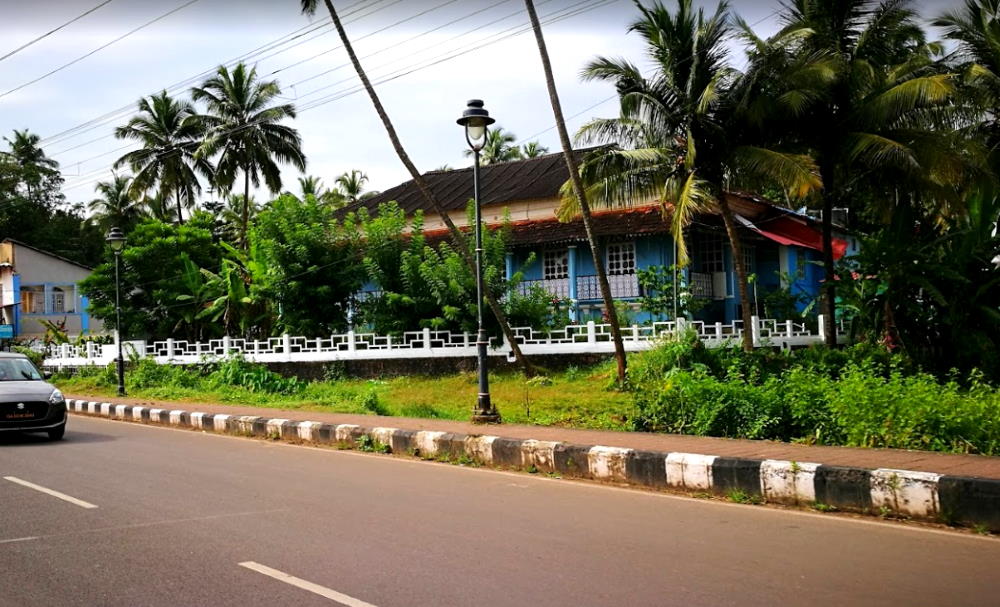 In hotels, the cost of a standard room starts at 4,000 INR per night, and most often it has a kitchenette. For large companies is more profitable to rent a villa, which can accommodate up to 10 people and is equipped with a pool. The cost of accommodation starts at INR 30,000.
Unlike most coastal resorts, Arpora is located at a distance from the coast. You have to walk to the nearest beach, and the road takes about 20 minutes. Vacationers are offered a choice. On one side is the "king of beaches" Kalangut with snow-white sand, picturesque beaches and plenty of entertainment. On the other in reach of Baga, known as a vacation spot for backpackers and hippies.
There is a free shuttle to the beach from most hotels.
Arpora sights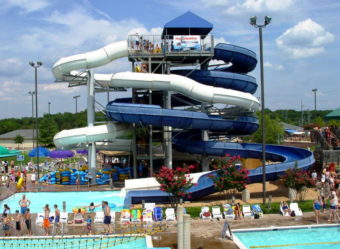 There are almost no historical and architectural monuments. Worthy of mention:
St. John the Baptist Church. The church was built at the expense of Clara Pinto in honor of her son's recovery and was given to the Catholic community;
small chapels, attractive for their unpretentiousness and simplicity;
Splashdown water park with attractions for children and adults, and a water dance floor.
All newcomers are recommended to visit the night market. It is both a place of commerce and a hangout center. Among the traders, there are about the same number of Europeans and locals. The area is divided into the Upper, Central and Lower Market. Everyone has their own specifics. The night market is open only in high season from November to April from Saturday to Sunday.
Entertainment on Arpora
Popular are 1-day excursions, boat trips and fire shows at the night market. Beach recreation is also quite diverse. You can rent a lounge chair and enjoy the generous sun and get a gorgeous tan. For those who prefer an active pastime, working points rental beach equipment, organized water-skiing. Diving is very popular, there is a school for beginners, which gives a basic course and conducts dives with an instructor.
Guests of the resort are offered:
karting;
yachting and catamaran trips;
parachute jumps;
fishing.
Those who want to taste the delights of massage and various wraps, waiting massage parlors, spas on the beach and in hotels. It is worth spending time on relaxing oil massages and therapeutic Ayurveda sessions.
It is very interesting to visit cosmetics and spice stores. They have slightly higher prices than the bazaar, but each visitor feels unique and unique. If you haggle, you can buy goods at substantial discounts and gain the respect of the owner of the outlet.
How to get to Arpora
From Dabolim Airport, you can take public transportation to Mapusa or call a cab directly from the front desk. There are several car rentals nearby. It is required to have a license and confidence in your abilities, because the concept of traffic rules in India is quite relative.
Location on the map
Reviews about Arpora Resort in Goa
Many tourists who have been to Arpora, unanimous in the fact that the resort is really suitable for family holidays. The number and variety of activities will not get bored, even with prolonged recreation.
Natalia, 39 years old:
We arrived on Friday, Saturday flew by unnoticed while we were setting up and exploring the area. In the evening my acquaintances called me to the night market. I will remember this walk for a long time to come. I didn't expect it to be a whole world with its rows of shops and plenty of amazing smells. Closer to midnight, colorful performances with fire and jugglers began on the lower stage. I clung to the familiar for fear of getting lost. I couldn't have found a way out on my own. We had a hearty sit around the mobile cart, ate some seafood, and had an unspeakable experience.
Oksana, 26 years old:
I dreamed of a quiet, relaxing vacation. The first few days I was just lying flat on the chaise lounge. It's good that the hotel brought vacationers to the beach centrally, I was too lazy to go myself to such a distance. Then I discovered a massage parlor. It was delightful. I never thought that warm oil could give so much pleasure. I had five treatments and immediately went to the nearest store that sold ayurvedic creams and oil compositions. I picked up some tea and incense at the same time. Now it reminds me of a luxury vacation at one of Goa's finest resorts.
Olga, 48 years old:
We went with my husband for two weeks, wanted to escape from the daily routine. Caught a burning ticket at the end of the season. The weather was nice, no storms and jellyfish, smooth water on a background of white sand was stunningly beautiful. We thought it would be noisy at night, after all a popular resort. It turned out that all the discos and other entertainment is at the coast and the hotel was very quiet and comfortable. We stayed at the Treebo Zeebo Suites. Despite the 3 stars it is very cozy and comfortable. The room had air conditioning, and we were especially pleased with the small balcony and the kitchenette. We swam and sunbathed on Kandolim beach, we liked it better there. The vacation was a success.