Arossim Beach is located in South Goa, between the famous beaches of Velsao and Ugorda. In terms of its quality, it is designed for European and American middle-class leisure, ie. wealthy people. Russians who are wealthier also like to come here.
Description of Arossim Beach
The state capital of Panaji is 35 km north of Arossim and Dabolim International Airport is 14 km away. Vasco is very close, and from there you can get to Arossim by cab or rented bike. Nearby is the railway station Margao.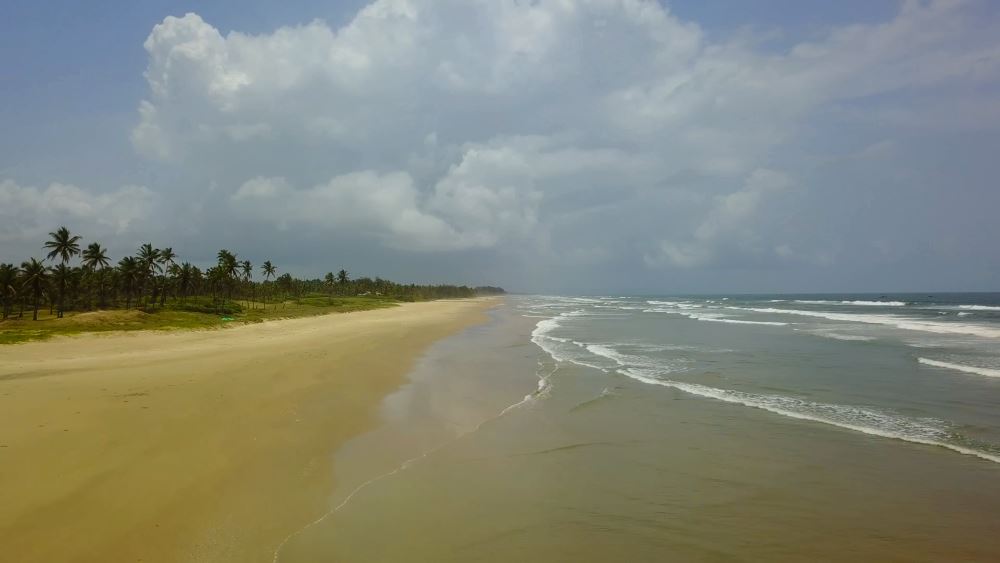 Arossim is a large and beautiful beach with light sand, surrounded by groves of coconut palms. It offers tourists a quiet and comfortable atmosphere, perfect for a quiet family vacation with young children.
There are all kinds of water sports for fun: water skiing, surfing, parasailing, etc. The best time in Arossim is the dry or High season, from October to March, when it is dry, sunny and warm.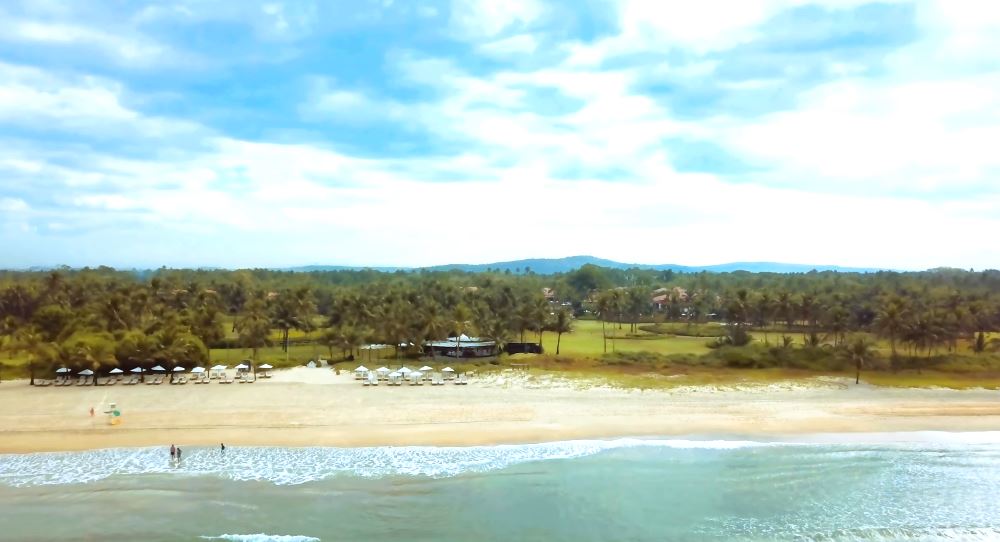 Arossim Beach in South Goa has a shallow and long bottom without stones. It's a perfectly safe place, perfect for bathing children. But try not to swim too far into the sea, because. There are no lifeguards here.
Attractions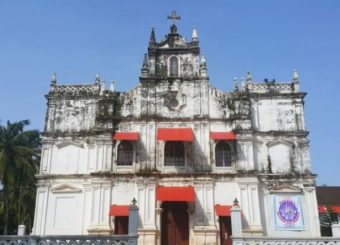 The best and most popular tourist attraction on Arossim is the 16th century Catholic church, built by the Portuguese in the village of Kansaulim.
It hosts a Christian celebration every year. It is called the Day of the Magi and is dedicated to the biblical Magi, who announced to the world the birth of the Messiah – Jesus Christ. There are other cultural, historical and natural attractions near Arossim and throughout South Goa.
The village of Cansaulim is famous because Tristan de Braganza Cunha lived there in the first half of the 20th century, preaching about Goan nationalism, Tristan was the leader of the local movement against Portuguese colonialism.
Cafes and restaurants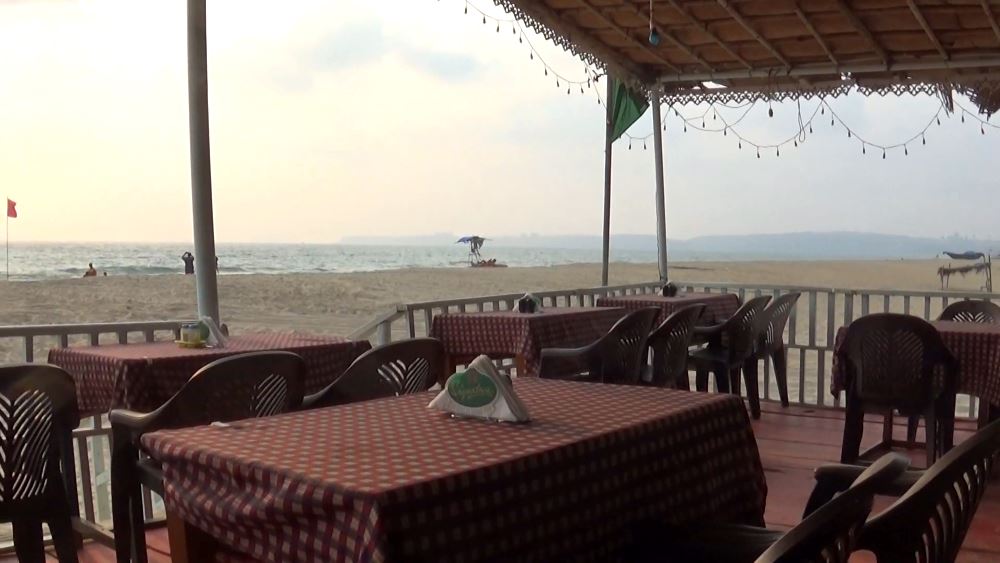 There are many shakes, cafes and restaurants on the beach and in the village, where you can order Indian, Goan and Portuguese cuisine. The choice is great, but it is smaller than on the trendy beaches of South and North Goa.
According to reviews from tourists at Arossim Beach in Goa, you can always eat tasty and relatively inexpensive. Fresh fish and seafood dishes are traditionally offered.
The most popular necks:
Star Fish;
Mario's;
Aaron';
Rean Fast Food.
Hotels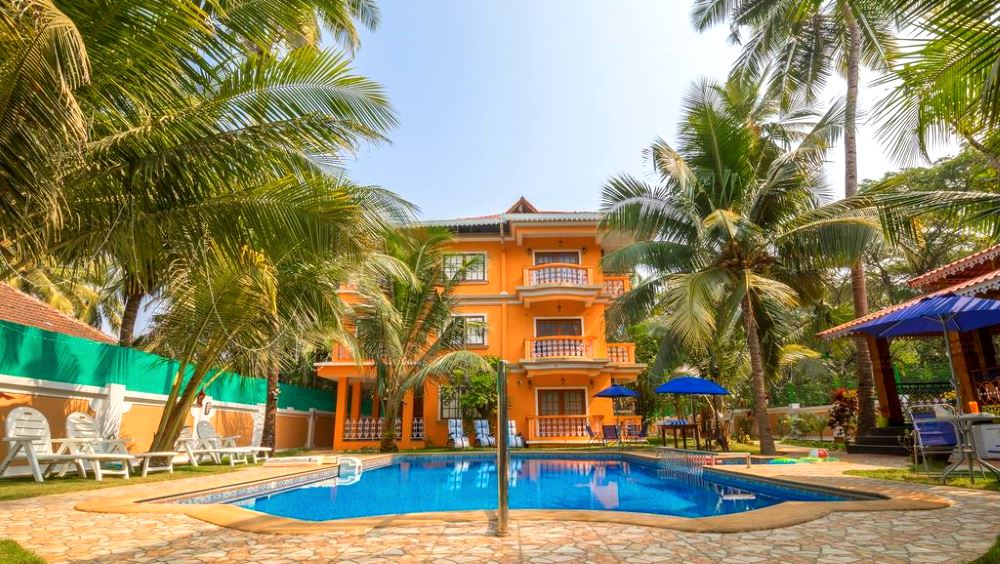 There are a large number of hotels and hostels here and in the village. They will be to the taste of the middle class. And the service here is at a high enough level that it attracts wealthy tourists.
Among the most popular hotels and guest houses on Arossim are:
Park Walfredo Goa;
Cottage green;
Treehouse Nova;
Heritage Village Resort;
Hola apartments;
ITC Grand Goa;
Alila Diwa Goa, etc.
Russians believe that Arossim is a luxurious and high-quality resort, which not everyone can afford. However, there is quite a budget accommodation, where you can comfortably spend time on vacation in Goa.
How do I get to Arossim Beach?
If you don't know the route to the beach from Panaji or the northern parts of the state, ask the locals where the village of Kansaulim is. She is well known in Goa. Better yet, buy a map with a route in advance.
A couple of kilometers from Kansaulim is an ancient chapel of purple, next to it and spreads out this beach. If you're coming from the south, you'll first drive past the famous reservoir, which has lilies growing on its surface. From there goes the road to Arossim.
Arossim Beach on a map of South Goa
Reviews of Arossim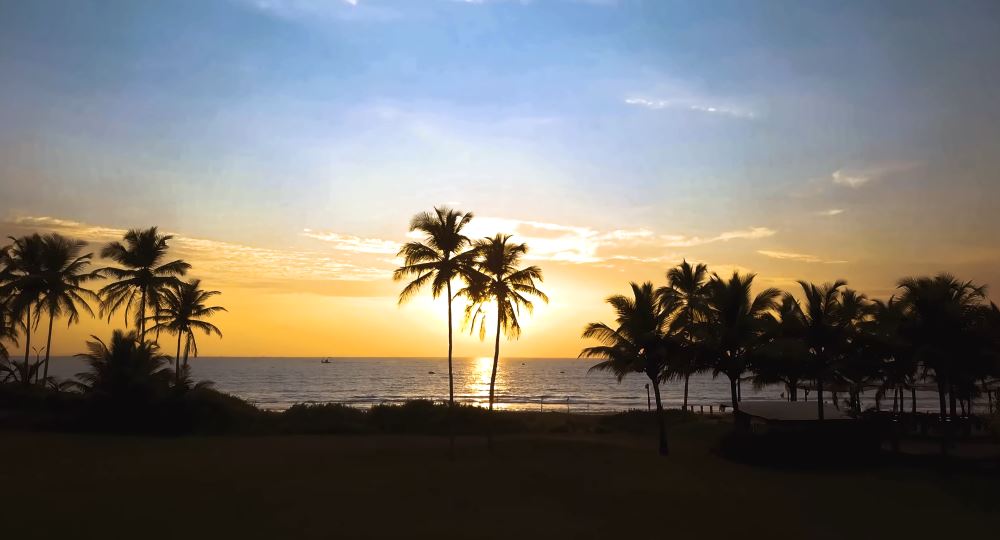 Veronica, Omsk:
My husband and I were really intimidated by the wandering crowds of young people and wild parties in Goa. Where will we go with the children? But the agency recommended the little-known beach of Arossim in the south of the state, and we were completely satisfied with our vacation there.
Alexei, Arkhangelsk:
Initially I thought it was a boring place for retirees, but luckily I was wrong. There's a bunch of entertainment, especially on the water, great food, a decent hotel room, there's a beach infrastructure. But it seemed a little expensive to me.
Ksenia, Kursk:
There are no noisy hangouts and no crazy drunken screams on Arossim. It attracts tourists with its respectability, so it does not like young people who have recently become students. But those who are a little over thirty, he will surely like it.
Video overview of Arossim Beach