Do you still think the desert is so empty and monotonous? If so, welcome to the Arches National Park (Arches) in Utah, a place where there are over 200 arches formed by sandstone. The most incredible colors and shapes as well as textures are truly admirable and simply amaze the tourist.
By the way, most visitors come here from nearby Las Vegas, on specialized tour buses. And what is known to be important to a true entertainment fan and Vegas guest? That's right, it's the "exhibits" that are positioned no other way than as "the most – most".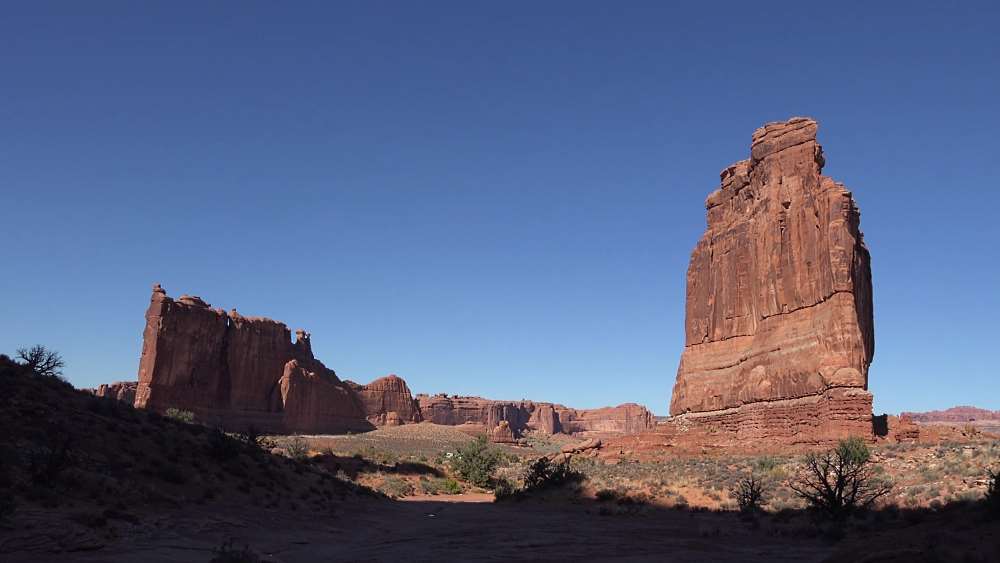 A similar "exhibit" in Aroc National Park is the so-called Landscape Acre, which is as much as 93 meters long. It is important to note that the appearance of the park is unstable – and tomorrow the highest or any other arch may simply collapse.
And the real symbol of the Park is considered to be the one whose photos are distributed all over the world. It is called by no other name than "The Graceful Arch.