If you have the time and opportunity, you should definitely visit the country of Latin America, which is the second largest in this continent by number of inhabitants and the third largest by area, and in addition quite amazing in its diversity – Mexico. It was here that the first states of the American continent, like the Sapotec State of Monte Alban or the world-famous Mayan civilization, once emerged and then disappeared, leaving behind a lot of mysteries and remnants of mysterious cultures.
It is here that nature has managed to combine its most diverse wonders: volcanoes in Mexico peacefully coexist with the great plateaus, burnt by the relentless sun deserts alternate with damp tropical jungles, and the warm blue sea with white sandy beaches – a dream of the tourist from the Nordic countries. The most interesting thing is that recreation of an entertaining nature is always combined here with a cognitive rest, with the expansion of the mind and familiarity with the ancient secrets and mysterious Indian cultures. Therefore, tours to Mexico are always popular and in demand.
Local resorts year-round ready to receive expensive guests, because winter is only five degrees cooler than the scorching summer, and hotels are little different from European. There is a lot to see here: magnificent cacti of bizarre human-sized shape, cheerful and emotional Mexicans in huge and colorful sombreros, a bustling city "anthill" called Mexico City are just the tip of a huge iceberg of national treasures of Mexico.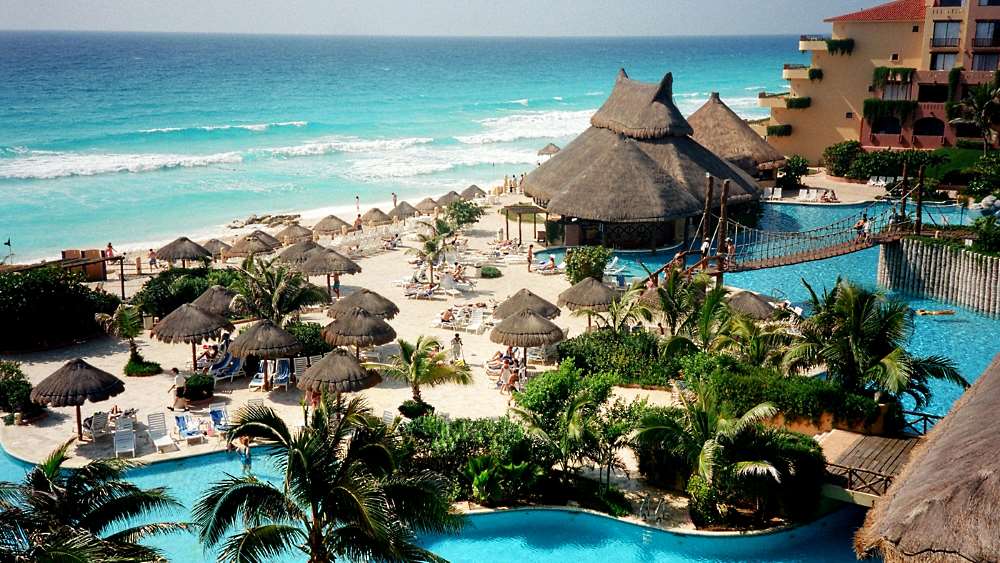 These can rightfully include unique historical monuments – the unusual Mayan pyramids, many of which time has not spared, filling with a decent layer of earth and covered with vegetation, so that they now look like majestic green hills of regular shape.
These include the wonders of Mexican nature: the world's second largest barrier reef with bright and unusual exotic inhabitants, underground rivers, traveling through which you can feel quite like in the otherworldly mysterious world and miles of beaches, covered with white soft sand and much more.
In addition to historical, cultural and natural attractions Mexico is always ready to provide tourists and unforgettable nightlife with great shows and famous discos.