Amalienborg Palace, the winter residence of the royal couple, is the main attraction and probably the most outstanding piece of Rococo architecture in Denmark.
Where is:

Amalienborg Slotsplads 5, 1257 København K, Denmark

Phone:

+45 33 12 21 86

Opening hours: daily (except Mondays), 11:00-16:00
Amalienborg was built in the early 1750s. Four identical on the outside but completely different on the inside of the palace surround the inner octagonal courtyard, in the middle of which stands the equestrian statue of Frederik V, the founder of the Amalienborg and Frederikstadt palaces.
Amalienborg was originally conceived as an urban mansion for the families of the upper aristocracy.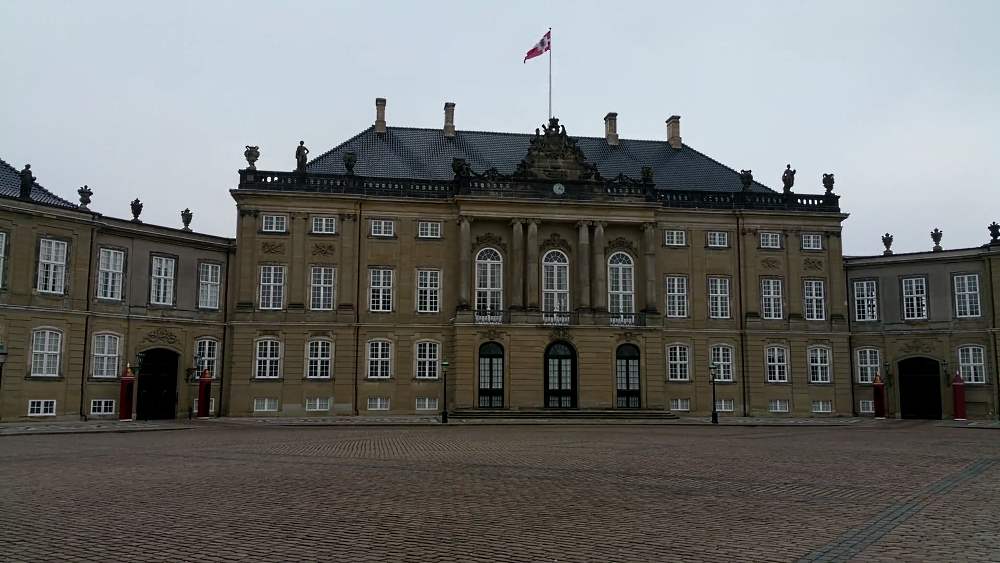 After the fire at Christianbor Castle in 1794, the mansions went to the royal family. The monarch lives in one palace, his descendants in another. After his death, the heir continues to live in his palace, which becomes a royal palace.
Today two of the four mansions are open to the public: Christian VIII Palace, which has been partially transformed into a Glücksburg dynasty museum, and Christian VII Palace, which is used by the Queen to receive and entertain guests, but which is sometimes open for tourists or special exhibitions.
In the palace of Amalienborg the Royal Guards are on duty. Changing of the guard takes place every day at 12 noon.