Travel to exotic countries always carries a certain amount of risk for people from other climates. Different living conditions can awaken viruses that have been asleep for a long time, and a mild illness common to these places can turn into a serious form of illness for the foreign tourist. To create immune protection, vaccination kits have been developed that are mandatory for entry into certain countries. Vaccinations are necessary when traveling to Goa because of the poor quality of drinking water and the abundance of malaria-carrying insects.
Vaccinations before a trip to Goa
Thanks to the vaccination system, many diseases have become a terrible memory of the early 20th century. Epidemics of plague, typhoid, smallpox, and measles were curbed. Nevertheless, one should not be careless about diseases whose last outbreaks were many years ago. They are capable of awakening from a negligent attitude to health or under the influence of coincidence.
The common cold once proved fatal to the tribes of Africa and the Indians, so you should consider not only the difference in mentality, but also the natural conditions of the country.
There is no clear indication in the law that civilians must be vaccinated. The military are fully vaccinated before the trip, but this nuance is spelled out in the contract. Tourists have to decide for themselves whether to expose themselves to unreasonable dangers in a distant country, where a simple mosquito bite can lead to hospitalization in the absence of antibodies to malaria. Doctors strongly advise to take the necessary course and rest easy. Modern vaccines use microdoses of the substance, vaccinations are easily tolerated, and complex courses are allowed, where several species are combined in one preparation.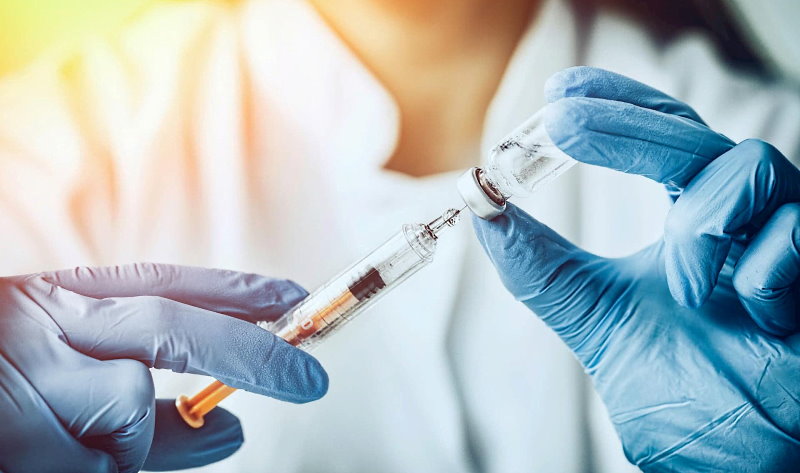 India is famous not only for its amazing sights, unique architecture and art values. It is known as a country of observation:
high population density;
low level of hygiene and sanitation;
Poor treatment of process water and lack of potable water.
Add to this the high humidity, the abundance of insects, the high cost of medical services. With this set of facts, the question of whether to be vaccinated before a trip to Goa disappears by itself.
List of vaccinations
In order to obtain a tourist visa to India, you must have 1 mandatory vaccination – against yellow fever. The other types are advisory in nature.
It is important that the main emphasis is on the most likely diseases specific to the area. In most cases, the vaccination is a single shot that lasts for 5 years.
Typhoid fever
A very dangerous disease, the occurrence is provoked by dirty water and poor sewage system. Acute intestinal infection is characterized by fever, bloating, and stomach upset. Transmitted through food, dirty hands, water. The main protection is the strict observance of personal hygiene. Vaccination can help you acquire immunity or significantly weaken the course of the disease if you become infected. It is the first thing doctors recommend when discussing whether to be vaccinated for travel to India, Goa, and island resorts.
Meningitis
Refers to an infectious disease. It is primarily dangerous for children, it is transmitted by airborne droplets. Requires long-term treatment with hospitalization, the first symptoms coincide with a cold, the exact diagnosis can only be made by a doctor. Severe headache, restriction of neck mobility, elevated body temperature, rash, fear of light should be alarming. Vaccination saves you from the most common pathogens.
Diphtheria
An infectious disease with a rapid course. First of all, it affects the nasopharynx mucosa, affects the cardiovascular and nervous system, and causes general poisoning of the body. Spread through communication, eating utensils, shaking hands, and contact with a sick person.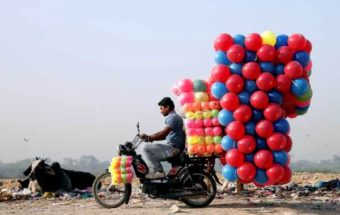 Appears:
gray plaque on the tonsils;
hoarseness and further loss of voice;
pain in grief;
increase in temperature.
Requires hospitalization and long-term treatment. Vaccination is carried out once and is easily tolerated.
Rabies
If you plan to visit national parks, zoos, beaches, temples, where monkeys are constant companions of tourists, rabies vaccinations for Russians when traveling to Goa are mandatory. The disease is carried by animals, for them it is fatal. The person was luckier, but the course of injections is very painful, effective only in the early stages, and serious side effects are possible.
Rabies affects felines, dogs, and primates. It is impossible to be completely safe from an encounter with a sick animal, so it is wise to take measures in advance. Vaccination is done by a single shot, active for 5-7 years.
Tetanus
Vaccination is routinely carried out in most countries in Europe and Asia. It is quite possible that the vaccination is still valid. Before traveling to Goa, figuring out which vaccinations to do and which to refuse, the timing of the last vaccination against tetanus should be specified. The peculiarities of the climate mean that any injury to the skin is fraught with rapid festering of the wound and further penetration of infection.
It is dangerous with a long incubation period of 1-2 weeks, followed immediately by a sharp deterioration of health, cramps, lesions of the facial muscles. The primary vaccination is carried out in 3 stages and lasts for 10 years. Children in the first months of life are given the comprehensive DPT vaccination, which includes tetanus.
Hepatitis A and B viruses
It is necessary to be vaccinated against this disease consistently. People after 40 years of age have already formed immunity, which lasts almost until the end of life. Children usually have routine vaccinations at the school. If you need urgent protection for a period of time not exceeding a month, an immunoglobulin shot is sufficient. For the formation of long-term immunity, the vaccines Hep-A-in-VAC, Havrix, Avaxim, Vacta are used.
Determining whether or not to get a hepatitis B vaccination in Goa is very simple. The virus is transmitted only through blood and if the trip is not connected with a planned treatment, a visit to an outdoor dental office, then there is nothing to worry about.
Goa is one of the states with favorable epidemiological situation, the incidence of disease among tourists and local population is low. If you plan sightseeing tours of the country with stops in the central part, but it is worth asking which vaccinations are required for a trip to Goa, and which are recommended for the central regions.
It is worth noting that the most frequently recorded diseases are malaria and dysentery. Symptoms of both diseases manifest themselves quickly, symptomatic treatment is required. There are no vaccines, so the main protection is regular showers, washing hands, cutlery, fruits and vegetables, the use of repellents.
Vaccination tips
For a long trip of a month or more, vaccinations in Goa are necessary. Adults should pay attention to protection from:
typhoid fever;
rabies;
hepatitis A.
For children, it is important to check the timing of tetanus, diphtheria, meningitis vaccinations or revaccinations.
We need to remember! Vaccinations should be done beforehand, 1-2 months before the trip, otherwise the body's reaction will be imposed on the acclimatization and there will be no pleasure from the trip.
Contents of the first aid kit for a trip to Goa
A basic set of medications should always be close at hand, especially at island resorts and on excursion trips. Small villages may not have the medications they need or a pharmacy that is open 24 hours a day. As a first aid, you need to take it with you:
Iodine, hydrogen peroxide solution, bandaging material;
painkillers, antispasmodics;
medications for upset stomach;
drops for conjunctivitis;
manganese;
repellents;
items of personal hygiene;
medications prescribed by a doctor for chronic diseases;
means to support the cardiovascular system;
drugs that reduce fever and eliminate chills;
creams and ointments for sunburns.
Medical Insurance for Goa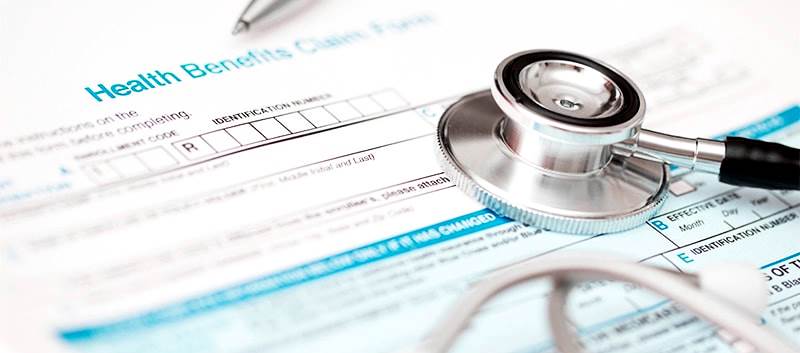 Buying a tour or planning an independent trip, it is worth taking care of medical insurance. In Goa and in other states, any medical services for tourists are provided only on a fee basis. Prices are lower compared to European countries, but, nevertheless, significantly affect the budget.
Insurance gives you the right to get fast and qualified help to the full extent in case of an insured event. The list is residually voluminous, including:
poisoning;
injuries;
bruises;
the need for urgent surgical intervention;
emergency hospitalization;
transportation to Russia in very complicated cases.
This is a basic list, if you want you can choose additional options or expand the existing options to include treatment of chronic diseases, allergy relief, sunburns.
What affects the cost of insurance
Most often a basic kit is offered, the basis of which is urgent care. The formation of the final price is influenced by:
number of days, longer trips are more profitable;
age, a higher coefficient is applied to pensioners and children in the calculation;
the amount of the insurance limit;
availability of additional options;
rating of the insurance company on the market of services;
Availability of promotions and special offers when there is a decline in tourist demand for a particular destination;
franchise.
Where can I buy insurance?
There are no strict requirements for the presence or absence of medical insurance when traveling to Goa, but if you decide to buy it, you can go to the office of the insurance company, buy online from official dealers. The online calculator calculates the optimal ratio of price and the set of necessary options.
Looking for the original forms is not necessary, the registration of new contracts goes directly to the electronic database, valid in all partner countries. When an insured event occurs, you need to call the hotline, dictate your personal information, policy number and get detailed advice on how to contact a medical facility and the necessary assistance.
To ensure that the health policy is just an insurance policy, and nothing marred the holiday in Goa, it is worth to make the necessary vaccinations and check the activity period of the basic vaccination.