The resort of Alanya is located on the southern Mediterranean coast of Turkey, in the province of the same name. For many years it has been fancied by Russian tourists, who like Alanya for the beach holiday and a variety of entertainment.
Our tourists are delighted by the warm Aegean Sea, where Russians can swim at the beginning of spring, beautiful sandy beaches, excellent infrastructure, professional service, as well as many monuments and attractions.
Here you can buy a tour from Alanya to Pamukkale. To go to Turkey and not visit Pamukkale is a waste of time and money. A trip to Pamukkale and seeing it will always remain in your memory.
Excursion from Alanya to Pamukkale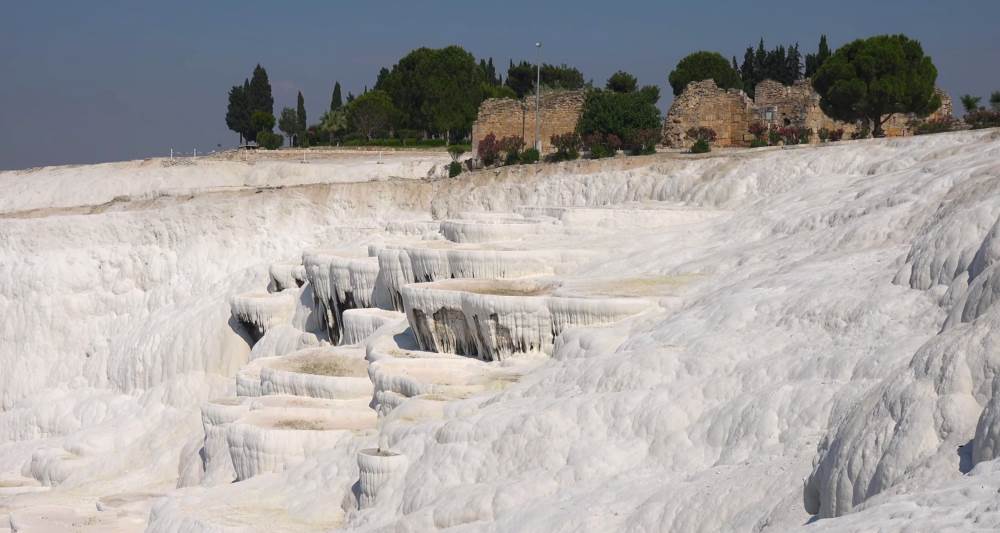 Pamukkale is interesting vacationers with two dozen geothermal mineral water springs, providing real medical treatment for diseases, as well as ancient monuments and unearthly, unreal beauty.
The distance from Alanya to Pamukkale in a straight line is about 300 km, and on the highway – about 400 km, taking into account traffic jams have to travel at least five hours. This natural and cultural attraction is located on a plateau.
Distance Alanya – Pamukale on the map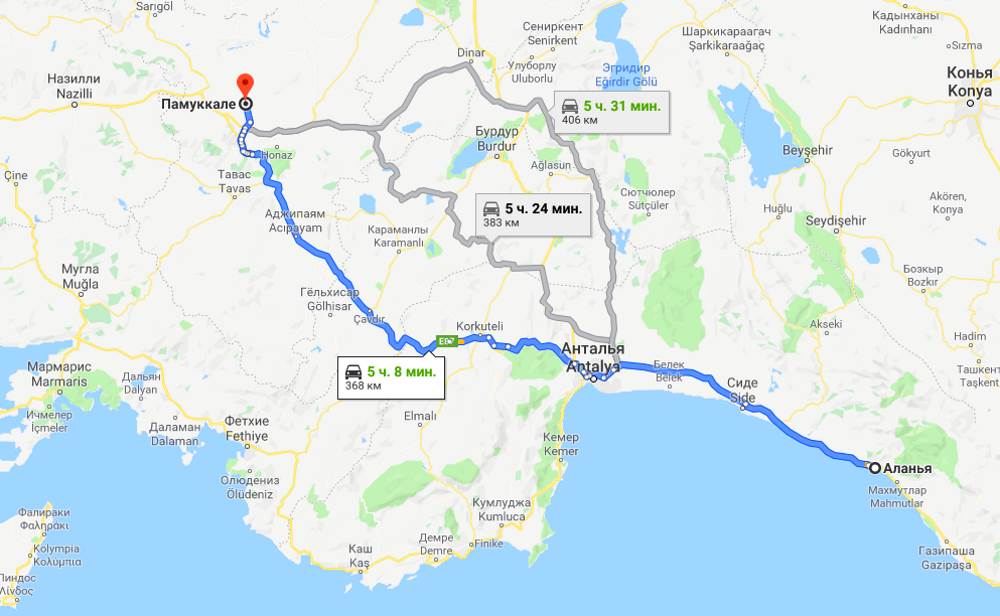 Pamukkale is covered with the whitest calcium carbonate found in the water rushing from its hills. Therefore, from the administrative center of the Turkish province of Denizli in the summer heat it seems that in front of us are placers of arctic snow and ice.
The tour from Alanya to Pamukkale is led by a professional guide, who accompanies tourists from Alanya, telling them about the history and features of the famous Pamukkale, which has an area of about 2,700 square meters.
Transportation from Alanya to Pamukkale
You can make an independent tour from Alanya to Pamukkale on your own or rented car, or travel this distance by bus in a group of sightseers. In the second case, the trip will be a little longer.
Traveling by car takes less time and you can sightsee in Pamukkale as much as you want. Sometimes this process takes several days. But such a trip will cost you more than by bus.
The itinerary from Alanya to Pamukkale may include, if you wish, visits to the resort of Antalya, the city of Denizli, local villages, shopping centers and other attractions. The map can be downloaded from the Internet in advance.
If you bought a collective tour and went on a bus, the route Alanya – Pamukkale will be predetermined by experts and announced to tourists. With few exceptions, it cannot be changed.
There is no railroad in Alanya, but there is an expressway being built to Kayseri. There are no flights from Alanya to the local airport Csardak near Denizli. From Alanya to Pamukkale you can additionally choose a bike or bicycle.
What can be seen in Pamukkale?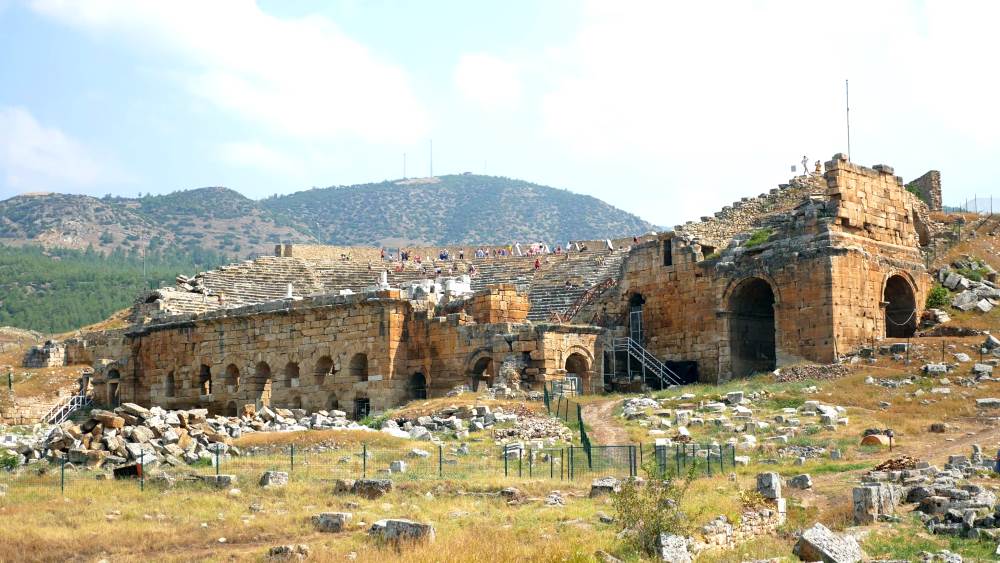 In addition to the springs, there are the ruins of the ancient city of Hieraposissos, once part of the Roman Republic and later of the Empire, the archaeological museum located in the city, the amphitheater built on the site of the Roman baths, the Cleopatra swimming pool, etc.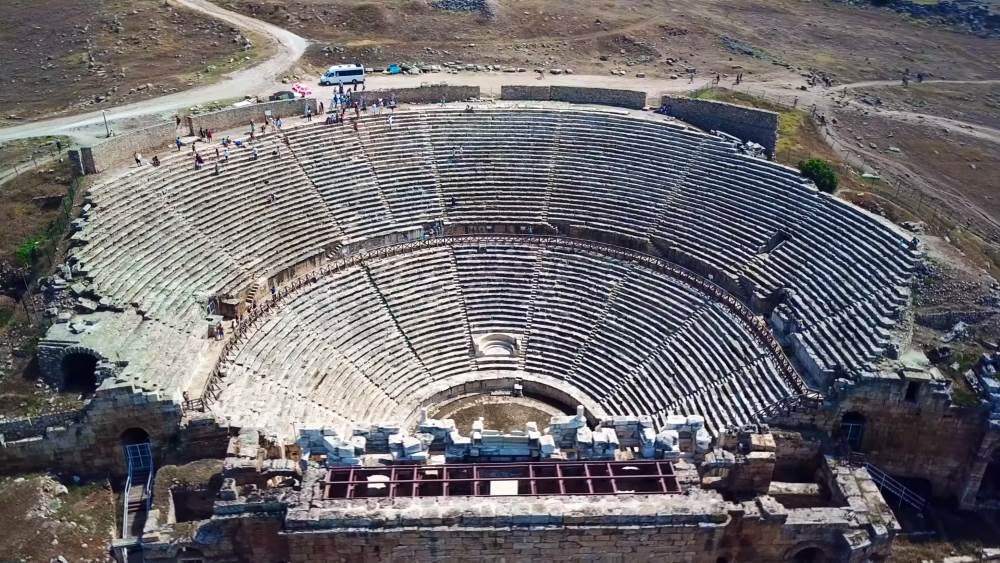 Read a detailed review of Pamukkale here.