Acapulco is primarily a luxury beach vacation. Here you can just swim and sunbathe on the magnificent beaches, scuba dive and fish! Or you can just go sightseeing.
The main thing in Acapulco, it's beaches, beaches and more beaches! In Acapulco they are great! Here you can choose entertainment for all tastes and wallets! Do you want to go scuba diving? Please, you will have everything you need at your disposal! And there is no need to carry a diving suit. Here you will be provided with all the necessary equipment for scuba diving, and even learn how to properly dive and breathe underwater!
Fans of light fishing, here, too, waiting for a lot of fun! You will not just catch a fish, it will definitely be unusual, like a sailfish or striped marlin! What you once saw on TV, here you can catch with your own hands!
Tired of fishing and diving? You can just swim and sunbathe! Great beaches, great service and any whims for your money!
But it is worth paying attention to the city itself, because there is a lot to see!
For example, the large and beautiful temple of Sargario de la Soledad, in Piazza Socalo! And also the magnificent Cathedral of the Lady of Solitude and the ancient castle of the Chapel of Peace, next to which stands a 42-meter cross!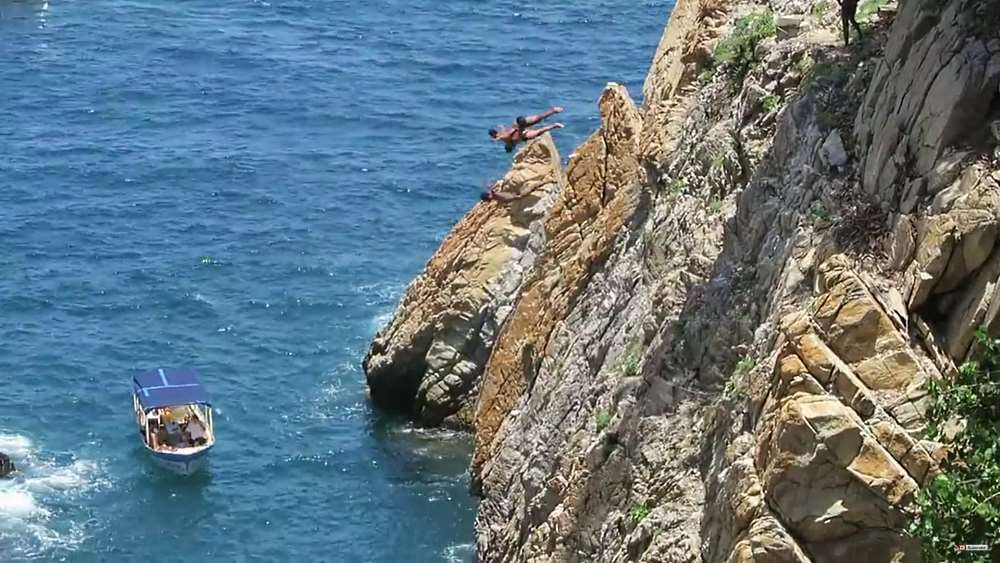 On the beach you can admire fearless divers who get paid for their stunts.
The city has beautiful recreation parks and interesting museums! And Rocket Island is home to a large zoo where you can see rare and interesting animals!
Beaches such as Caleta and Caletilla are good for vacationing with children! Namely from Caleta, you can go to the aforementioned Rocket Island, in a boat, with a transparent bottom!
Acapulco can surprise us with a number of original places and macabre excursions! The descent into the silver mine of Ed Eden is worth it! In Spanish, it's heaven! I wonder if whoever came up with that name was in that mine. If this is what Heaven looks like, then what is Hell like? A very gloomy place in which, at one time, many Indians died!
Immediately after ascending from the mine, it is necessary to disperse. For this it is worthwhile to ride the cable car and look at the city, with a height of 76 meters!
Those who keep wondering what costumes to make for their child's school year can visit the former St. Francis Monastery, with over four thousand ritual Indian masks! Your child, wearing a mask with fangs and bulging eyes, will surely win the prize for best costume!
Such a vacation in Acapulco! You are unlikely to remain indifferent!
https://youtu.be/352-mnOY1BU