First place in the ranking of desirable countries in the world to get married, newlyweds rightfully assigned the Czech Republic … And what is surprising about that? The Czech Republic is the most romantic, most beautiful country in Europe. Its capital Prague is considered the oldest and most beautiful capital in the world. Not for nothing it is called the "Golden Prague", and no tourist has not yet argued with this. Therefore, a wedding in the Czech Republic – the most enchanting and memorable event in the lives of young people.
More often than not, newlyweds choose old places for weddings. For example, Stargorod Town Hall, famous all over the planet for its astronomical clock Orloj. The Town Hall itself is designed in the style of medieval architecture, which further adds to the solemnity of the wedding. When the wedding ceremony is over, you can take a trip around Prague in your wedding car.
By the way, a horse-drawn carriage is not uncommon here. So do not hesitate to choose one or another attribute of the wedding. Be sure to walk along Charles Bridge, the oldest architectural structure in Prague. This bridge is also called the bridge of the hearts in love, it is associated with a lot of folk wedding lore.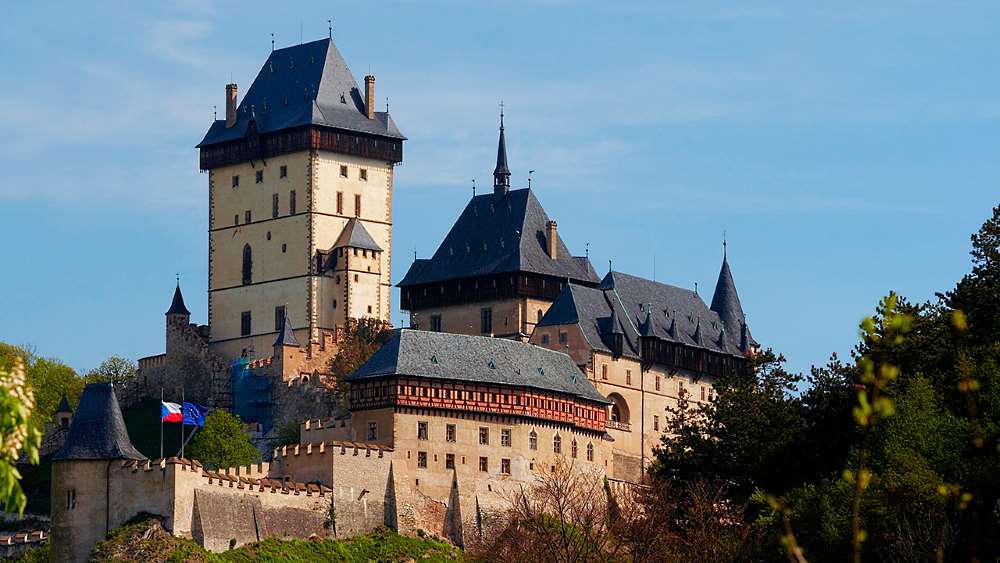 Almost any castle in the Czech Republic is at your service. You can have your wedding in Chateau Hluboka nad Vltavou, Zbiroh, Konopiste, Chateau Barocco, Ledenice, and many more. Here you can not only register your marriage, but even spend your first wedding night with an evening dinner and candles, and you can stay there for a couple or three days.
We hasten to note that the choice of location for the wedding – it's only your choice, and no one will put obstacles to it. And also the collection of documents for marriage in the Czech Republic for this country is the easiest, and the marriage, registered here, is officially recognized in Russia.
A unique offer for newlyweds is a festive dinner in the style of ancient Czech traditions. Be sure to try the Czech national food, it is to the taste of most people around the world, although it has not won as many fans as, say, Japanese or Chinese. But keep in mind that almost all Czech dishes are properly cooked only in the Czech Republic, so do not miss the opportunity to eat good food and try the many varieties of unique Czech beer and wine!
In short, a wedding in the Czech Republic is not only a wedding, but also a honeymoon at once!